University of Miami Athletics
Molly Caudery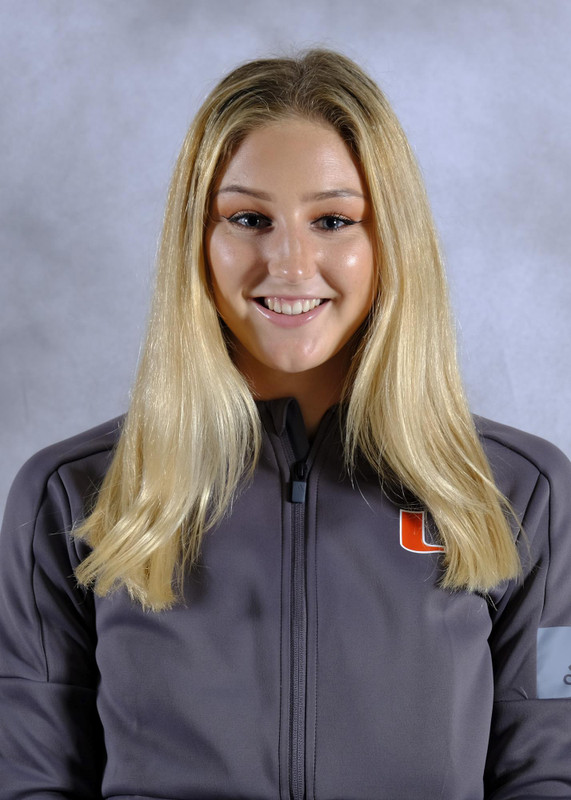 2019 Indoor: Boasted an impressive debut with the Canes with a third place finish with a mark of 4.05m in the pole vault, ranking second all-time in UM history at the UAB Blazer Invite… Finished fifth with a collegiate personal best mark of 4.18m in the pole vault at the Virginia Tech "Doc Hale" Elite Meet… Registered a mark of 3.98m in the pole vault at the Tiger Paw Invite… Finished ninth with a mark of 4.08m in the pole vault at the ACC Indoor Championships. 
High School: Caudery is one of the best pole vaulters in Great Britain after a successful summer of European competition. She comes to Miami after a ninth place finish in the U20 women's pole vault final with a mark of 4.10m at the IAAF World U20 Championships. Prior to the tournament, Caudery was the No. 1 pole vaulter in Great Britain. Caudery also competed at the European Athletics Championships and finished with the same mark. The future Cane cleared a personal-best mark in June with a mark of 4.53m in Mannheim, Germany. Caudery's made her mark in European competition by earning the bronze medal in the 2017 European Athletics U20 Championships, the gold medal in the 2017 England Athletics in the U15, U17, U20  and U23 Championships. She has personal-best marks of 15.4 seconds in the 100 meter hurdles, 4.53 in pole vault and 5.08m in the long jump. 
Personal: Daughter of Stuart Caudery and Barbara Bannon… Has two brothers, Fynley Caudery (19) and Kiefer Tonkin-Caudery (26).