University of Miami Athletics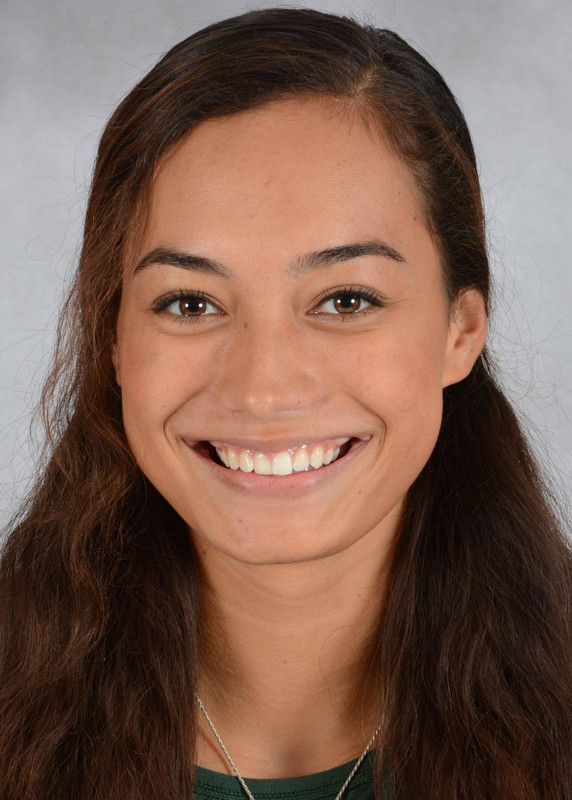 2014 (Junior): Tallied five kills and six digs in victory over Florida A&M … Distributed three assists and three digs in win over Arkansas Little Rock … Notched two kills and two digs against Missouri State … Computed five digs and one kill against 9th ranked North Carolina …
2013 (Sophomore): Saw action in 104 sets over 28 matches, making 26 starts … Ranked fifth on team with 239 kills (2.30 kills/set) … Finished fourth with 256 digs (2.46 digs/set) … Registered six double-doubles … Tallied at least 10 kills in 10 matches, including a career-high 16 in win at Boston College (Sept. 28) … Recorded 10 or more kills in 13 matches, including a career-high 16 digs twice (Sept. 14 and Nov. 29) … Had a career-high eight blocks in win at Boston College (Sept. 28)
2012 (Freshman): Played in 16 sets (12 matches) … recorded eight kills and three digs against UNLV (Sept. 14).
High School: 2010 Gatorade State Player of the Year in Hawaii … named as a Top 10 player at the Durango Classic in 2011 in Las Vegas … named First Team All-State (2011) … selected to the HHSAA All-Tournament Second Team (2011) … voted Impact Player of the Senior Invitational Tournament and helped lead the Warriors to an HHSAA State Championship runner-up trophy during her senior year … finished her prep career named as a Prep Volleyball Top 100 Senior Aces performer … three-time HHSAA state champion, winning the title from 2008-10.
Personal: Daughter of former pro volleyball players Pono Ma'a and Lisa Strand … Has five siblings: Evan, Tui, Micah, Mehana and Maluhia … Major is communications.