University of Miami Athletics
Meghan Doyle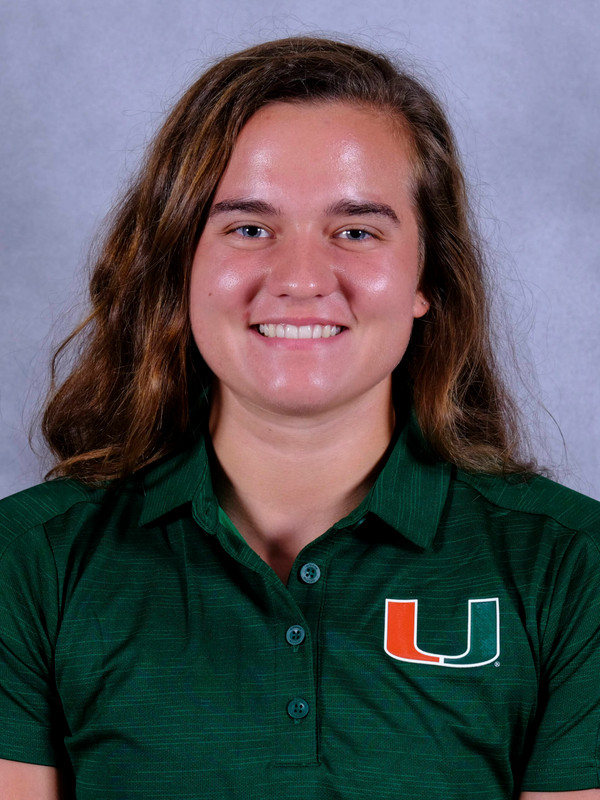 The asterisk next to 2019-20 season bio indicate the NCAA's decision to grant an extra year of eligibility for student-athletes in light of the COVID-19 pandemic; the student-athlete's year of eligibility did not "advance" from 2019-20 to 2020-21 due to this NCAA ruling.
2020-21: Rowed as a member of the 3v8 in four of the five regattas in 2020-21…Helped Miami to a first-place showing against Jacksonville and Stetson (3/26)…Recorded a third-place finish (8:57.82) at the Sunshine State Invite (4/3)…Crossed the finish line in third (7:25.93) in a head-to-head battle with UCF (4/16)…Tallied a fifth-place showing (7:41.781) in the Grand Final at the Lake Wheeler Invite (4/24).
2019-20*: Spring season cancelled due to COVID-19 outbreak.
2018-19: Finished in seventh place as a member of the Third Varsity 8 with a time of 7:42.21 in its Friday preliminary race at the Sunshine State Invitational…Earned seventh place in Saturday's Petite Final with a time of 7.42.42…Finished second in Final 3 in the Third Varsity 8 boat at the Lake Wheeler Invitational with a time of 7:24.470…Placed fifth in the Third Varsity 8 boat's preliminary race at the ACC Championships…Finished second in a Petite Final race with a time of 7:31.245.