University of Miami Athletics
Marcela Maric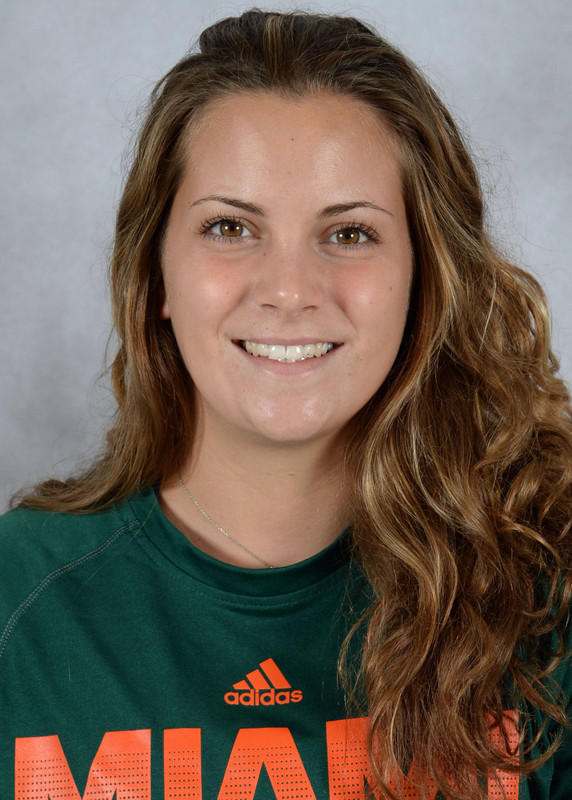 True Freshman (2015-16)…
Had impressive first season with Hurricanes, delivering several strong performances…Finished first in 3-meter (341.55) and second in 1-meter (288.95) in dual meet with FIU (Jan. 30)…Took top finish in 3-meter (307.30) and second in 1-meter (279.95) in dual meet with FGCU (Jan. 16)…Captured 3-meter victory (296.20) and posted third-place finish in 1-meter (302.70) in tri-meet with Kansas and Rutgers (Jan. 9)…Took second in 3-meter (309.60) and third in 1-meter (297.53) in dual meet with Princeton (Nov. 6)…Tied for second in 1-meter in tri-meet with Texas A&M and Incarnate Word (Oct. 30)…Finished second in 3-meter (314.05) in Dual-A-Palooza hosted by FIU (Oct. 17).
Before Miami…
Attended Gimnazija Frane Petrica in her native Zadar, Croatia…Member of KSV Zadar club diving team under coach Marko Sutlovic from 2004-2015…Youth national champion in 1-meter and 3-meter in Croatia…Competed at the 2015 World Aquatics Championships in Kazan, Russia…Earned European Junior bronze medal in 1-meter in Belgrade, Serbia in 2011.
Personal…
Daughter of Ivan and Iva Maric…Has one brother, Maro (15) and one sister, Matija (11)…Intends to major in psychology.