University of Miami Athletics
Lauren Bricca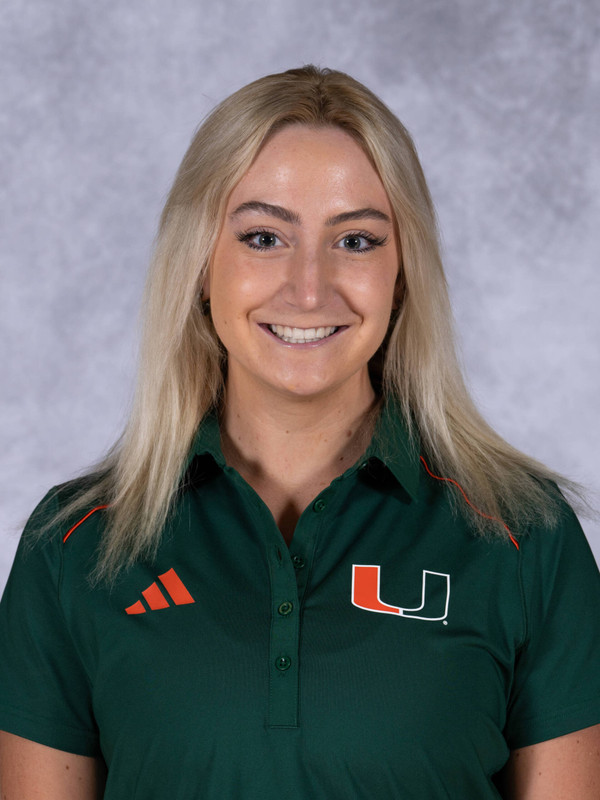 NIL Opportunities
Engage with Lauren today!
2022-23: Joined the program as a novice ahead of the spring season…Participated in Miami's scrimmage against Rochester as a member of the V8 – C Boat…Helped the 2v4 to a third-place finish in the Petite Final of the Sunshine State Invite, finishing in a time of 8:00.80… Crossed the finish line second in a time of 7:46.00 with the 3v8 in the first heat of the Michigan State Invite…Rowed the 3v8 to its fastest time of the day in second heat of the first round at the Lake Wheeler Invite, posting a time of 7:26.775 for a sixth-place showing…Placed third in the ACC Championship 3v8 Petite Final with a time of 7:38.117.
High School: Four-year varsity letter winner in field hockey, including being team captain, MVP, all-league team, all-region team, and all-state team…Member of National Honor Society and German Honor Society.
Personal: Daughter of Melissa and Fred Bricca…Has two brothers, Christian and Collin…Enjoys reading, spending time with friends, and exploring the city of Miami…Chose Miami for the academics, great athletics, weather, and the city of Miami.