University of Miami Athletics
Krystalann Bechard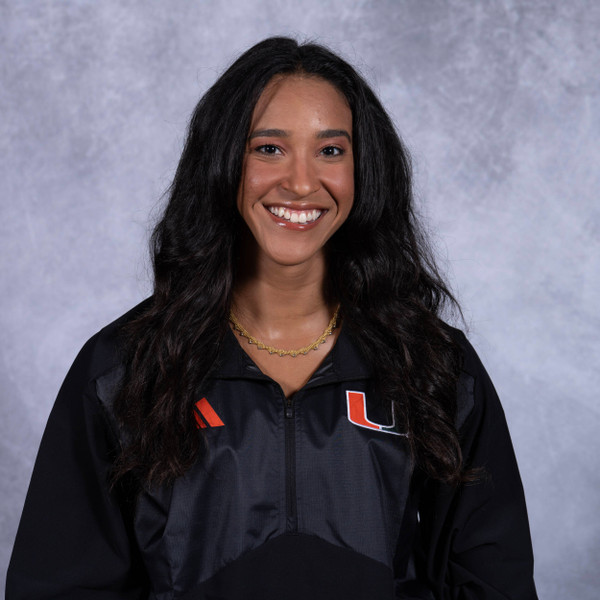 NIL Opportunities
Powered By

Engage with KrystalAnn today!
2023 Outdoor: Achieved personal bests in the 400m with 55.39 and the 200m with 24.79 at UNF East Coast Relays (4/29)…also was part of the 4×400 relay team that finished in first place at the UNF East Coast Relays with 3:35.42.
2023 Indoor: Placed seventh in the 400m at the Music City Challenge (2/11) with 56.31
2022 Outdoor: Placed fourth as part of the 4×400 relay team with a time of 3:45.33 at the Miami Collegiate Invitational (3/26)
2022 Indoor: Achieved a personal best in the women's 300m with 41.24 at the UAB Blazer Invitational (1/14)
2021 Indoor/Outdoor: Redshirted during both seasons.
Personal: Was part of Athletics Canada U18 Canadian Track team, Athletics Ontario and Team Ontario… Won the gold medal at the 2019 OFSAA Track Championships, was No. 1 in the U18 400m in 2019 with a time of 53.83, which ranks as No. 2 in U20… 16th overall 400m time in Canada in 2019… Holds her high school's 100m, 200m, and 400m records… Daughter of Traceyann and Jason Bechard…currently pursuing a bachelor's degree in political science.