University of Miami Athletics
Kevin Marsh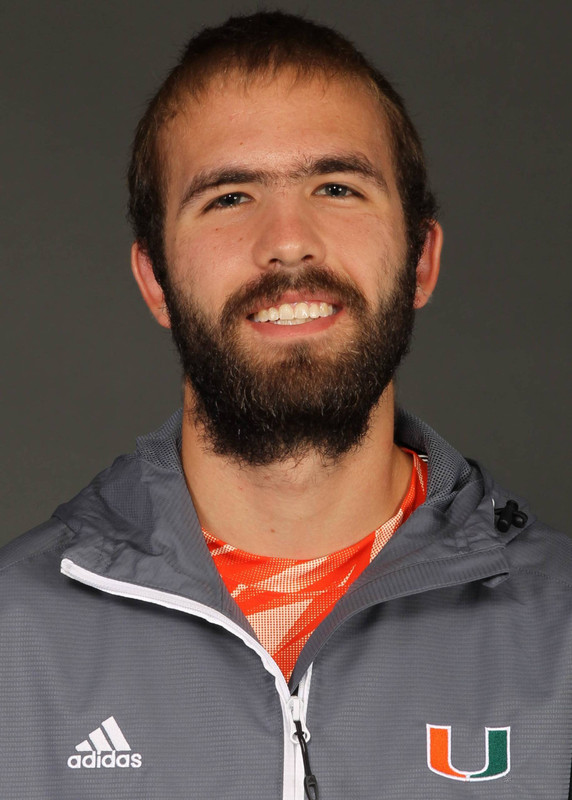 2015 Cross Country: Opened season at the FAU Invitational … Competed for the Canes at the Mountain Dew Invitational … Finished 21st with a season-best time of 27:25.30 at the FSU Invitational … Finished with a time of 27:42.30 at the USF Invitational … Finished the ACC Cross Country Championships 8K in 27:20.9
2015 Outdoor: Competed in the 3000m at the Hurricane Alumni Invitational and the 5000m at the Hurricane Invitational
2014 Cross Country: Opened season competing in 5000m (17:16.2) at FAU Collegiate Cross Country Invitational … Placed 16th in the men's 8000m (27:45.49) at the USF Invitational … Posted a time of 26:36.72 at the Mountain Dew Invitational 8K … Completed The Paul Short 8K Run with a time of 26:32
2013 Cross Country: Ran in seven races for the Hurricanes, including the ACC Championships and the NCAA South Regional … Opened season with a 16:50.58 at the WA Collegiate Invitational (8/31) … Posted a time of 26:43.58 at the UF Mountain Dew Invitational 8K (9/14) … Registered a time of 27:06.5 at the Charlotte Invitational 8K (9/28) …  Recorded a time of 27:04.54 at the Disney Cross Country Classic 8K (10/12) … Ran a time of 28:03.69 at the UCF Black & Gold Invitational 8K (10/18) … One of eight men to represent Miami at the ACC Championships (11/1).
2013 Outdoor: Ran personal-best 9:16.40 in 3000m at Hurricane Alumni Invitational … Set personal-best in 5000m at Hurricane Invitational, running 15:48.50.
2013 Indoor: Did not compete.
2012 Cross Country: Started season off at USF Bulls Cross Country Invitational and finished with time of 29:18.70… Ran 27:50.01 at Mountain Dew Invitational… Competed in Paul Short Run and finished with time of 27:06… Ended regular season with time of 27:10 at UCF Black and Gold Invitational… Ran in both ACC Championships (27.23.3) and NCAA Regional Championships (31:41.2).
High School: Marsh completed in seven different events for Brookwood HS. Recorded personal-best of 1:02 in 400m and 2:09 in 800m. Completed 1500m and 1600m in 4:39.77, 3000m and 3200m in 9:56.02, and 5000m in 15:46.90.
Personal: Majoring in computer science…. Son of Kevin and Karen Marsh… Has one sister, Kristen.