University of Miami Athletics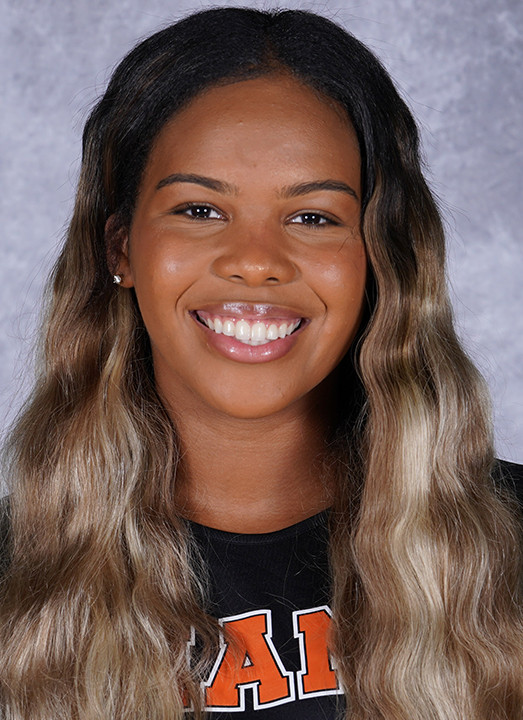 2019 (Freshman): Finished with the second most kills on the team (303) and the second most as a freshman in Miami history since Lane Carico finished with 369 in 2008… Prince started and played in all 26 matches for Miami… In her debut match, Prince led the team with 15 kills against Missouri (Aug. 30) and boasted a team-leading and career-high three aces… Recorded 23 kills over the weekend at the Hurricane Invitational and added two aces and 12 digs… In her first road match, she led the Canes with 14 kills, seven digs and one block against TCU (Sept. 13)… Registered a career high 18 kills against Auburn (Sept. 14) and 12 digs, tallying her first of six double-doubles of the season… At the Sunshine State Challenge, Prince finished with double digit kills against all three opponents, FGCU (11), FAU (11) and UCF (15), while recording 10 digs against FAU and 12 against UCF to add two more double-doubles to her name… In the opening ACC weekend, Prince tallied 11 kills,11 digs and two aces at Duke and 10 kills and six digs at Wake Forest… Added nine kills in her first ACC home match against then-No. 4 Pittsburgh (Oct. 4)… Added 12 kills and nine digs in the 3-2 win against Virginia (Oct. 6)… Was one kill away from yet another double-double against UNC after adding 10 digs, then traveled to NC State and recorded 13 kills and eight digs (Oct .13)… Registered 16 kills in the win against Syracuse and eight and three aces against Boston College (Oct. 20)… Went to FSU (Oct. 30) and finished with 11 kills and five digs… At Virginia Tech she notched 12 kills 15 digs, her final double-double of the season (Nov. 3)… Co-led the team with 14 kills against Louisville at home and an ace (Nov. 8)… Hosted Notre Dame with seven kills and five digs, followed by a 12-kill and two aces match against NC State (Nov. 15)… In her last ACC road match, Prince had a tying team-high 11 kills at Louisville (Nov. 24)… Added 15 kills and 12 aces during the final weekend of ACC play.
High School: Was a four-year letter winner at George Ranch High School… Was named to the Under Armor All American Watch List in 2018 was a three-time Texas Association Volleyball Coaches All-Star Team member… Was named the GHVCA All-Area Offensive Player of the Year in 2016 and 2017… Was named the Rookie of the Year in 2015, the block leader in 2016, the ace and kills leader in 2017 and MVP in 2017, while sharing Co-MVP honors in 2018
Personal: Daughter of James and Jai Prince… Has one brother and sister… Dad wrestled at Appalachian State.