University of Miami Athletics
Justin Rittenhouse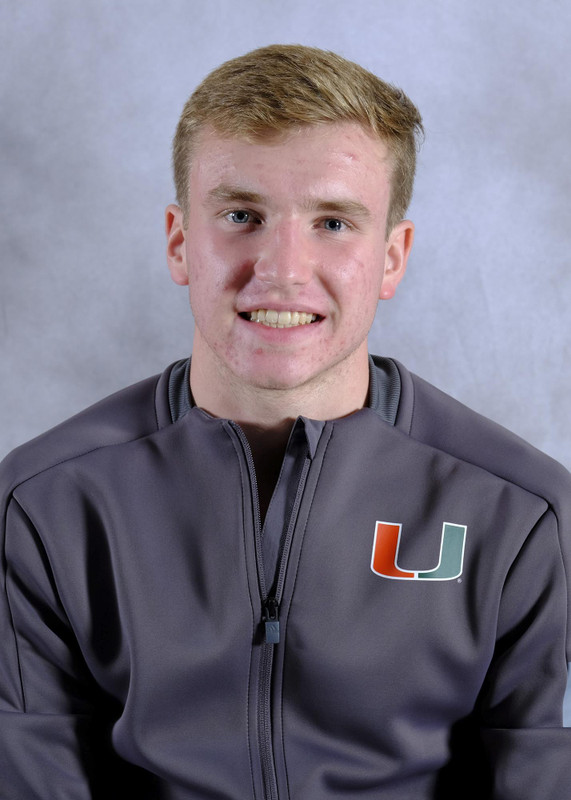 2020 Cross Country: Began the season boasting a personal best time taking a minute and 18 seconds off to finish at 26:27.85 at the Mountain Dew Invitational… Shed more than 90 seconds off his previous 8K time and was the second Hurricane to finish at 26:02.2 at the FSU Invitational… Posted a time of 25:41.5 and took 21 seconds off his previous personal-best time at the ACC Cross Country Championships.
2020 Outdoor: Did not compete due to a canceled season during COVID-19.
2020 Indoor: Ran in his first indoor mile at the Wolverine Invitational, finishing with a time of 4:33.77… Ran a personal-best time in the mile at the Vanderbilt Invitational with a time of 4:27.86… Ran a personal-best time of 8:53.71 in the 3000m at the Tiger Paw Invitational and the mile in 4:37.88… Shed nearly 14 seconds off his personal-best time in the men's mile at the ACC Indoor Championships with his time of 4:24.49.
2019 Cross Country: Completed the Men's 8k in 28:48.7 at the Virginia Tech Alumni Invitational