University of Miami Athletics
Joseph Ryan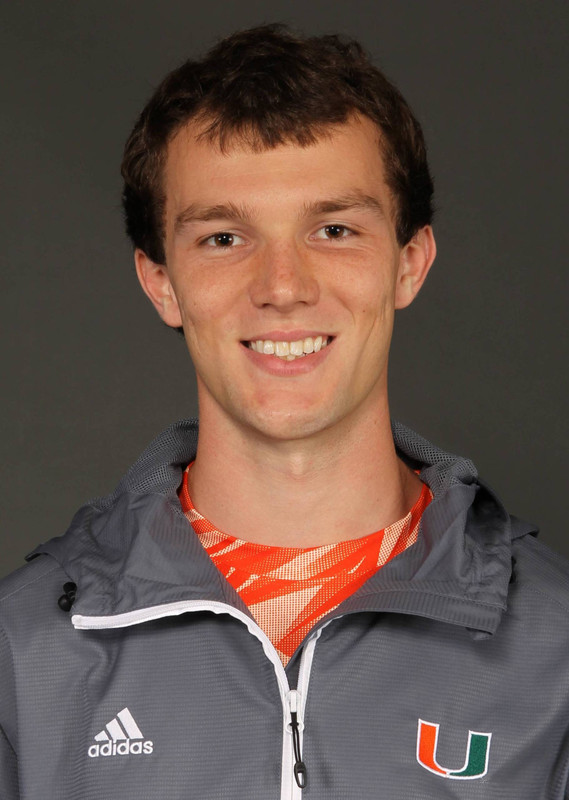 2016 All-ACC ACADEMIC, INDOOR

2016 Indoor: Part of the 4x400m relay that placed fourth at the Nittany Lion Challenge with a time of 3:18.26 … Ran the 200m at the Nittany Lion Challenge … Competed in the 400m at the McCravy Memorial Meet … Combined to place fourth in the men's 4x400m relay college division at the Armory Track Invitational with a time of 3:18.19 … Ran the 400m at the Armory Track Invitational … Member of relay team that placed seventh in the 4x400m at the Tyson Invitational with a season-best time of 3:15.16 … Member of the men's 4x400m relay that placed fifth at the ACC Indoor Championships with a season-best time of 3:14.59
2015 Outdoor: Ran a season-best time of 21.90 seconds in the 200m at the LSU Invitational … Posted a season-best time of 48.64 seconds in the 400m at the Hurricane Alumni Invitational
2015 Indoor: Placed fifth at the Nittany Lion Challenge in the men's 600m with a time of 1:21.34 that ranks second in UM history … Member of winning men's 4x400m relay at Nittany Lion Challenge that posted a time of 3:14.53 … Member of Miami'x 4x400m relay at the McCravy Memorial Meet that ran a season-best time of 3:12.78 that ranks fourth in UM history … Competed in the 400m at the McCravy Memorial Meet … Ran the 800m at the VT Elite Meet … Competed in the 800m at the Tyson Invitational … Ran the 400m at the ACC Indoor Championships
2014 Outdoor:  Finished second with a time of 3:21.00 in the men's 4x400m relay at the Hurricane Invitational … Finished 8th in the 400m with a personal best of 49.71 seconds at the Miami Invitational … Member of the top collegiate finishing 4x400m relay team with a time of 3:21.15 at the Miami Invitational … Contributed to men's quartet that ran 4x400m relay in 3:12.02 at Florida Relays … Member of the sixth place 4x400m relay finishing in a time of 3:13.75 at the ACC Championships.
2014 Indoor:  Competed in the 400m at Nittany Lion Challenge … Competed in the 200m and 400m at the McCravy Memorial Meet … Placed eighth in the 4x400m at the Don Kirby Elite Invitational for a season-best time of 3:14.73.
2013 Outdoor: Set personal best in 200m, running 22.46 at Hurricane Alumni Invitational … Placed first in Miami Invitational with time of 3:19.14 in 4×4 event.
2013 Indoor: Earned top-five finish at Kentucky Track & Field Invitational in 4×4 event. Performed personal best at ACC Championships with 50.14 in 400M.
High School: Competed in two events. Personal bests of 49.73 in 400m and 22.30 in 200m. Named St Lucie County Champion in 400m in 2012. Placed 4th and 7th in 1A FHSAA State Meet in 400m and 200m, respectively in 2012.
Personal: Majoring in health sciences … Son of Joe Ryan and Cindi Ryan…Has one sibling, Blaine.