University of Miami Athletics
Celeste Degen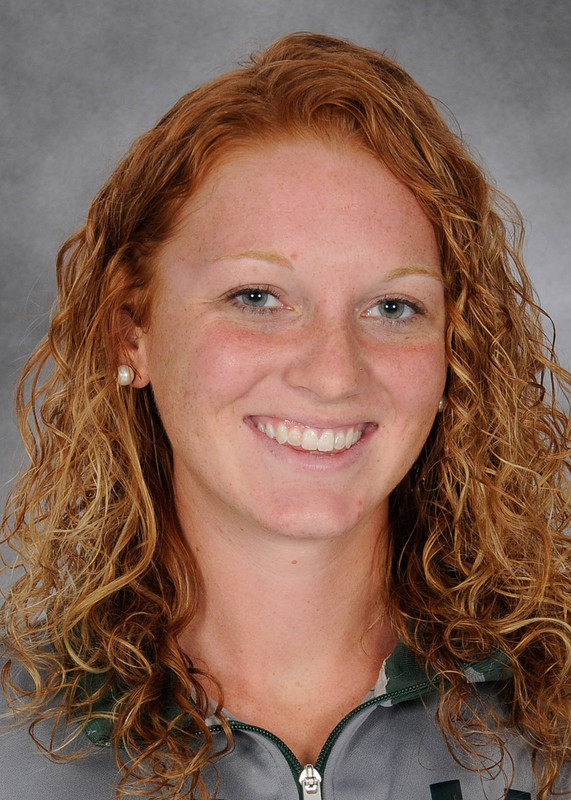 Senior (2012-13)…
Competed at the 2013 NCAA Division I Women's Swimming & Diving Championships in the 50 freestyle…Finished the event in 22.63 seconds, finishing No. 34 in preliminary rounds…Qualified for first postseason with a top finish at Bulldog Invitational Last Chance Meet hosted by Georgia…Earned silver medal as member of 200 medley relay team that took second place (1:38.45) at 2013 Atlantic Coast Conference Championships…Helped 200 free relay team set new record in Greensboro, N.C…Set a new personal record of 22.51 seconds in the 50 free at 2013 ACC Championships.
Junior (2011-12)…
Served as one of the team's primary competitors in both the 50- and 100 freestyle events…Alongside senior Kelsi Hall, registered some of the team's top times in the 50 free…Registered a season-best time of 24.02 in the 50 free at All-Florida Invite (Oct. 7)…Finished with a time of 24.07 in the same event against Houston (Oct. 21)…Also recorded a season-best 53.44 in the 100 free at the All-Florida Invite…
Before Miami…
Swam at Indian River State College from 2009-2011, serving as the team's top competitor in freestyle events…Holds the school record for the 50 free with a time of 23.04.