University of Miami Athletics
Carolina Rodriguez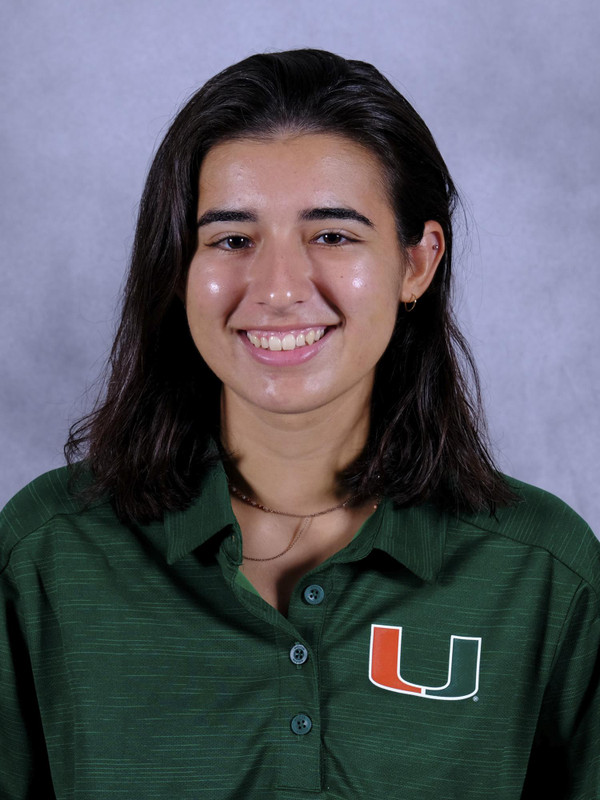 The asterisk next to 2019-20 season bio indicates the NCAA's decision to grant an extra year of eligibility for student-athletes in light of the COVID-19 pandemic; the student-athlete's year of eligibility did not "advance" from 2019-20 to 2020-21 due to this NCAA ruling.
2020-21: Coxed the 3v8 in the first three races of the 2021 season…Helped Miami to a first-place showing against Jacksonville and Stetson (3/26)…Recorded a third-place finish (8:57.82) at the Sunshine State Invite (4/3)…Crossed the finish line in third (7:25.93) in a head-to-head battle with UCF (4/16).
2019-20*: Spring season cancelled due to COVID-19 outbreak.
High School: Graduated from Design and Architecture Senior High…Played volleyball (freshman) and was a member of the diving team (sophomore).
Personal: Parents are Elizabeth and Carlo Rodriguez…Two siblings, Marissa and Christopher…Uncle, Javier, was a member of the University of Miami baseball team from 1999-2002…Majoring in architecture…Enjoys free diving, boating and playing the ukulele.