University of Miami Athletics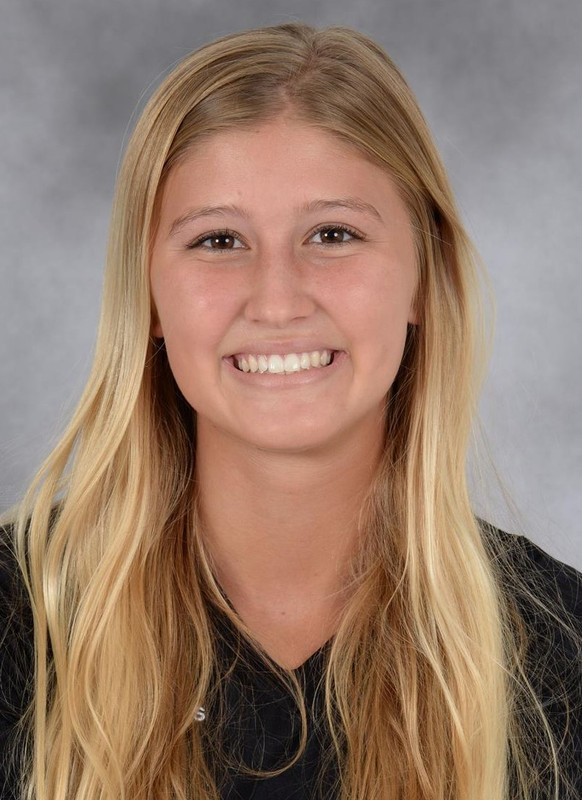 2017 (Sophomore): Played three sets at the Southern Miss Invitational on opening weekend, recording two digs versus Nicholls State (Aug. 26) … Got first taste of ACC action at Duke (Oct. 13), making her mark with a diving dig in the 3-2 victory … Saw action in one set at Pittsburgh (Nov. 3) … played two sets in 3-2 win at Virginia (Nov. 17).
2016 (Freshman): Had an ace in her Hurricanes debut, a win over FIU (Aug. 27) … Had a team-high two aces and two digs in match against Coastal Carolina (Aug. 27) … Helped contribute to the team's five-set win over UTSA (Sept. 2) … Played in reserve at No. 15 Florida State (Sept. 23) … Recorded three digs and an assist against Notre Dame (Sept. 25) … Appeared in reserve at No. 9 UNC (Oct. 9) … Saw action in reserve against No. 12 Florida State (Oct. 19) … Appeared in reserve in victory at Notre Dame (Oct. 28) … Came off the bench in win at Louisville (Oct. 30) … Saw action in reserve in the victory at Syracuse (Nov. 11) … Had a dig, an assist and tied her career-high with two service aces in win over Clemson (Nov. 25).
High School: Played for the Providence School and Jacksonville Juniors Volleyball Academy … A three-time letterman at the Providence School … Was a three-time team captain who amassed 1,285 digs in her career to rank second in school history … As a senior, she was named All-First Coast Second Team and broke the single season school record with 626 digs … In 2014, helped Providence reach the state final four for the first time in school history and she was a four-time district champion in high school.
Personal: Full name is Carly Jac Davey … Daughter of Don and Kristen Davey … Has four sisters: Livy, Kuki, Chloe and Kasey … Was a member of the National Honor Society, Spanish Honor Society and won five awards for having the highest GPA in her class for a specific subject area.