University of Miami Athletics
Andrew Goodrich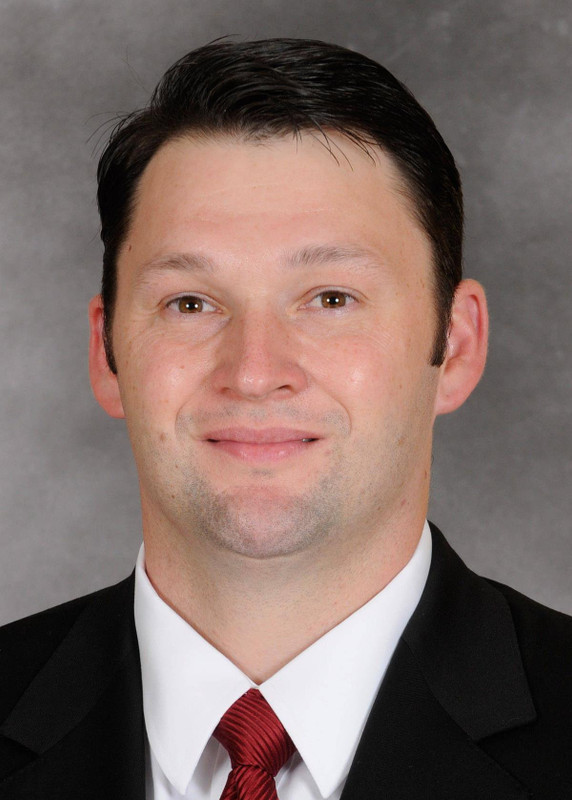 Andrew T. Goodrich was promoted to Associate Athletics Director for Marketing in August 2013 after serving as the Assistant AD since his hiring in July 2012.  A member of the external leadership staff, his role he is responsible for the management of the marketing department's promotional, advertising and budgeting strategies for the Hurricanes' 17 varsity sports.  Additional responsibilities include supporting the efforts of UM communications, ticket sales, ticket operations, digital media, creative services and multimedia rights partners to increase and improve brand value, brand awareness, fan experience, customer satisfaction, attendance and revenues. 
Goodrich is credited for establishing innovative advertising, promotional and sales strategies via e-commerce, digital, mobile and social media platforms which have helped the department establish new overall and student attendance records across many sport programs, including football, men's basketball and volleyball.     
Prior to his current role with the Hurricanes, he served as Director of Athletics at Owego (N.Y.) Free Academy where he spearheaded significant athletic facility improvements and successfully fundraised 100% of the cost to build a state-of-the art strength and conditioning center.  Before returning to his hometown of Owego, N.Y., Goodrich served as Assistant AD of Administration at the University of South Florida from 2005-09, where he was a member of their senior staff and a sports administrator for the sailing and golf programs.  He also assisted in the development of annual marketing and sales plans, managed the $4 million grant-in-aid budget, managed game contracts, and via in-depth research and analysis, supported negotiations for the department on a multitude of projects; most notably head coaching employment contracts, multimedia rights, and athletic apparel agreements.
Before entering a career in athletic administration, Goodrich served as a financial analyst with International Business Machines (IBM) where he managed the IBM Business Data Warehouse.
Goodrich is currently writing his dissertation titled "Life-Long Learning and the Division I Student-Athlete Experience".  Once complete, he will earn a Ph.D. in higher education administration from the University of South Florida.  Additionally, he is an honors graduate from the University of Notre Dame where he earned a master's in business administration (MBA), was an athletics administration student of (now) Duke University Athletic Director Dr. Kevin White, and served as a marketing intern for Notre Dame Athletics.  He earned his bachelor's degree from Cumberland University where he majored in business and was a three-time Academic All-Conference selection as a member of the Bulldogs baseball team, which competed in the 1998 NAIA College World Series, under the direction of Hall of Fame coach Woody Hunt.  He has also earned a certificate from Cornell University's Administrative Management Institute.      
Presently, Goodrich is the Chair of the UM Athletics Charitable Giving Campaign and has helped fundraise thousands of dollars for the United Way.  Additionally, Goodrich serves on the Customer Relationship Management/Database Marketing Steering Committee for the Sports & Entertainment Alliance with Technology (SEAT) consortium and is an adjunct professor with experience teaching Sports Sales and Athletics Administration courses. 
He and his wife, Erika, reside in Coral Gables, Fla.