Mulcahy Finalizes 2023-24 Rowing Staff
CORAL GABLES, Fla. – University of Miami head rowing coach James Mulcahy announced Thursday the hiring of three new members of his staff.
Michelle Etchebaster and Maydelissa Pinell are joining the program as assistant coaches, while Freya Portl will do so as a graduate student intern.
"We're all very excited to welcome Michelle, Maydelissa and Freya to Miami rowing," Mulcahy said. "Each brings with them a breadth of experience and excellent skillset that will complement the rest of our staff and help our athletes on and off the water. Go Canes!"
Etchebaster comes to Miami from nearby Barry University, where she spent one season as an assistant coach. She aided the Buccaneers to a second-place finish in the SSC during her lone year working at her alma mater.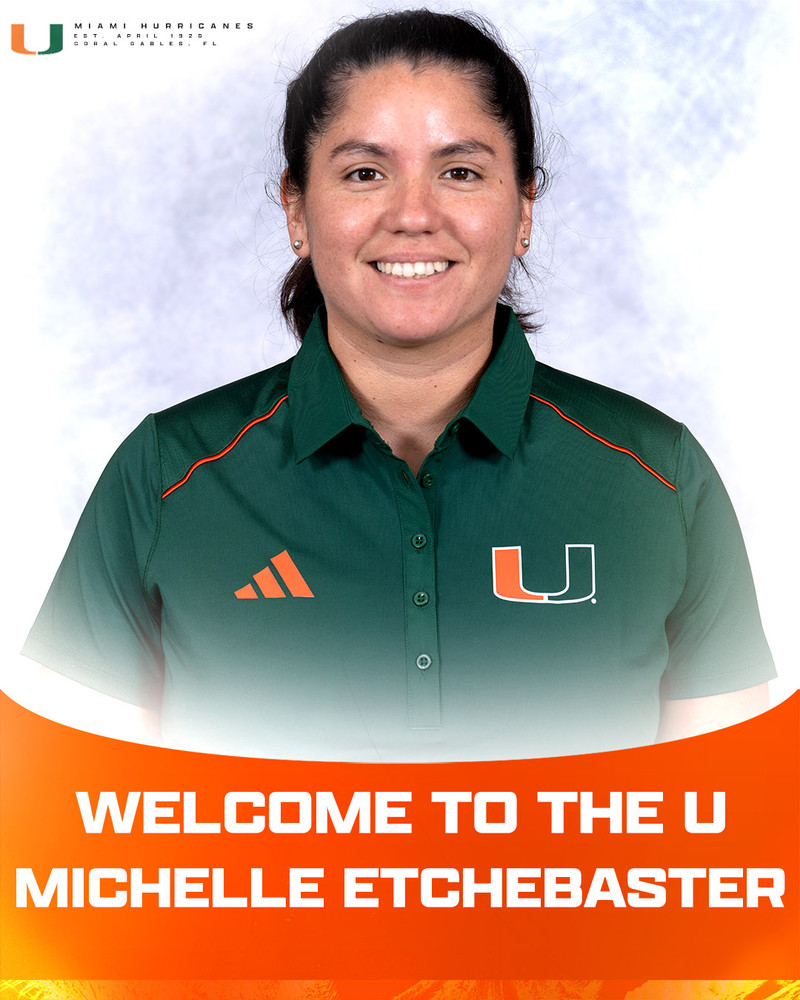 A native of Argentina, Etchebaster has over 13 years of collegiate and international rowing experience, including spending 2013 and 2014 with her national team. The four-time Argentinian champion rowed at Barry from 2017-21.
Etchebaster served as the coach for the junior rowing team at Club Mendoza de Regatas in her home nation from 2014-15. She owns a master's degree from Barry, where she also was a teaching and research assistant in the sport and exercise science department.
"First and foremost, I want to express my gratitude to James Mulcahy for believing in me and giving me the opportunity to coach at this incredible institution," Etchebaster said. "I am already familiar with the rowing culture here in South Florida and I am eager to do all I can to help elevate the program here at Miami to even greater heights."
Pinell, who possesses numerous ties to the local community, spent the last four years as an assistant coach at NSU University School in Davie, Fla. There, she led coxswain development and curriculum, aiding the team to its first appearance in the USRowing Youth Nationals in 2023.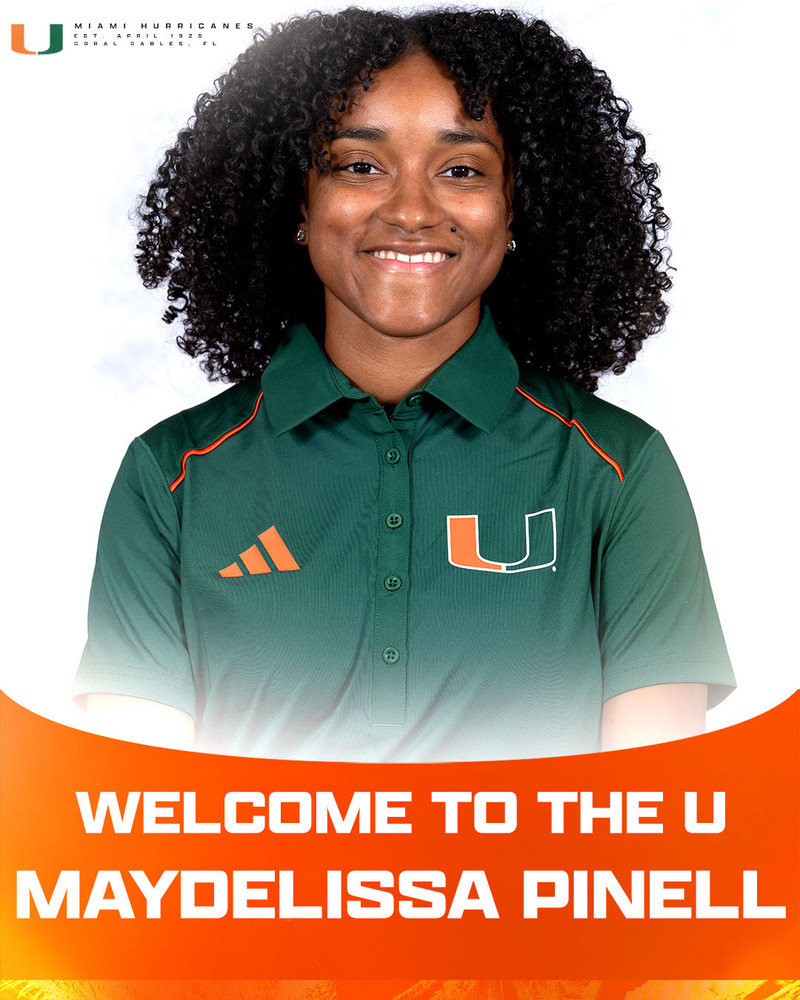 A four-year competitor at Nova Southeastern University from 2016-19, Pinell got her coaching start the season after completing her eligibility, working as a volunteer assistant coach at her alma mater in 2019-20. In 2017, she helped the Sharks place second in the SSC and win the team title at the FIRA Championships.
Hailing from nearby Hollywood, Fla., Pinell graduated from Hollywood Hills High School. She, in 2020, earned a degree from Nova Southeastern in exercise and sports science.
"As a native South Floridian, I am humbled for the opportunity to join the rowing program at The U," Pinell said. "Thank you to James Mulcahy for giving me this incredible opportunity. I look forward to working closely with our novices and coxswains, and will do all I can to help them excel to the best of their abilities."
Portl comes to the Hurricanes from Publicidad Virtual in Mexico City, where she worked as a commercial operation manager. She managed the day-to-day communication between the commercial, design and operation departments to facilitate the proper placement and approval of all advertising spaces across nine stadiums every week for clients in the Mexican soccer league, Liga MX.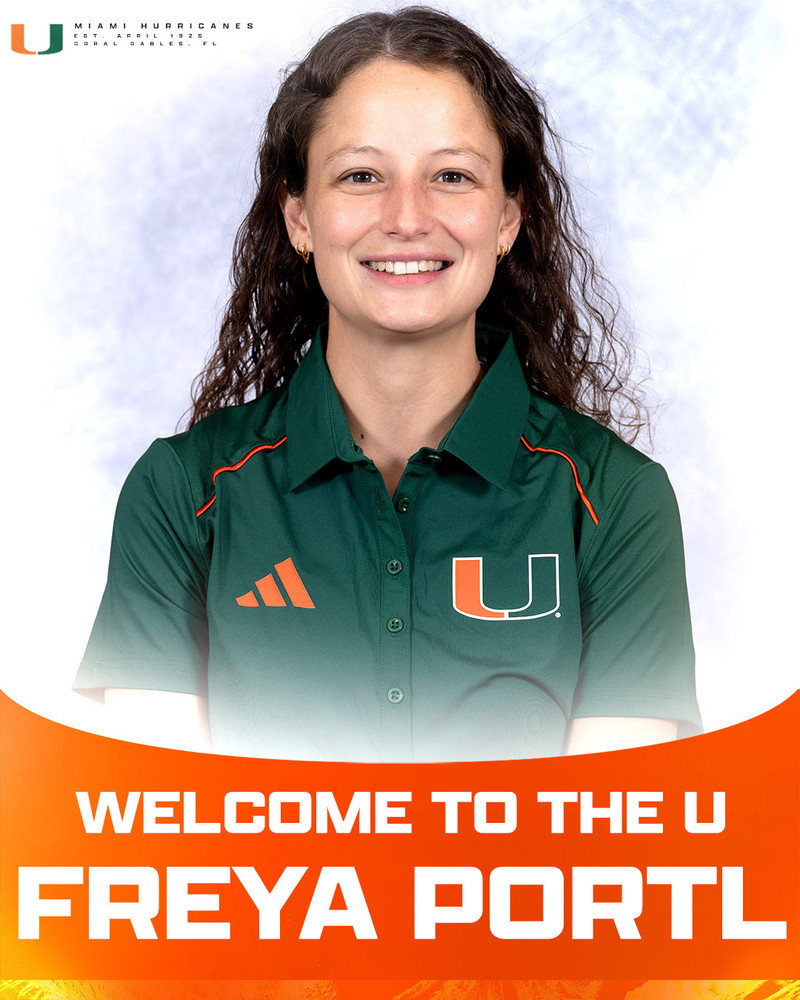 Now at Miami, Portl will assist with social media and public promotion of the rowing team. She previously worked as a marketing intern at William Grant & Sons in Mexico City from February 2016 to May 2017, assisting with brand management.
Portl graduated from Universidad Iberoamericana Ciudad de México (UIA) in 2017 with a bachelor's degree in marketing and a 3.74 GPA. During her college tenure, she also did a foreign exhange marketing program at Université Jean Moulin in Lyon, France.
"I'm very grateful to be part of the rowing team at UM, assisting with social media content and brand marketing activities as a graduate student intern in sport administration," Portl said. "I want to thank coach James Mulcahy for giving me this amazing opportunity. I'm looking forward to creating incredible content for the team."
To keep up with the University of Miami women's rowing team on social media, follow @CanesRowing on Twitter, Instagram and Facebook.