University of Miami Athletics
James Mulcahy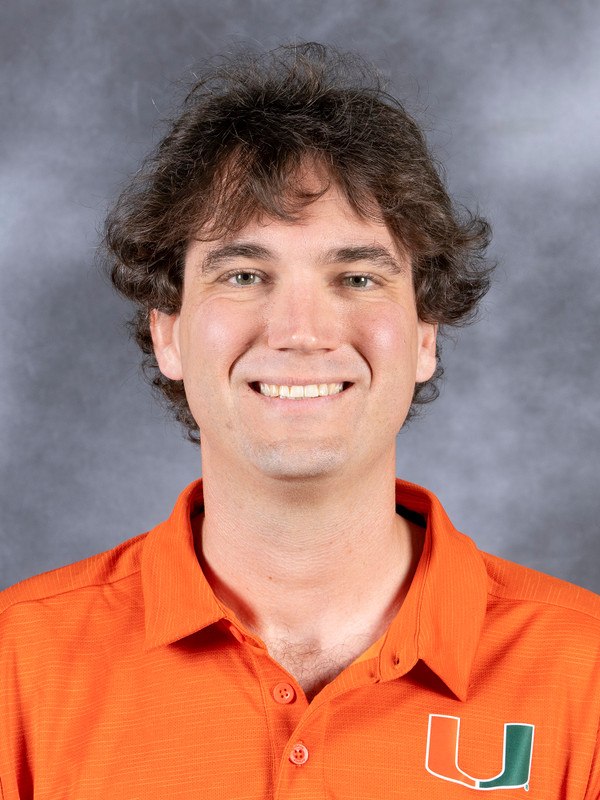 James Mulcahy was named the head coach of the Miami rowing program on June 30, 2022.
Mulcahy (pronounced mull-KAY-hee) joined the Hurricanes after spending six years as the first assistant coach at the University of Alabama.
In Mulcahy's first season at the helm of the rowing program, the Hurricanes made history as all three NCAA-qualifying boats earned a trip to the ACC Championship grand finals for the first time in program history. Miami finished fifth at the championship for the second straight season.
Mulcahy has a wealth of coaching experience, not only at the Division I level, but also as a member of the Team Canada staff. In 2015 and 2016, the Ontario native coached the Canadian U19 men's team at the CanAmEx Regattas. The 2015 team came away with the gold and won the overall points trophy in Mexico City, Mexico.
The Alabama rowing program saw numerous firsts while Mulcahy was on staff, most notably qualifying for the NCAA Championship for the first time in program history in 2021. The Crimson Tide finished in 13th in their first-ever NCAA Championship showing.
During Mulcahy's six years at Alabama, the program produced 17 All-Big 12 Team members, 50-plus CRCA Scholar Athletes, a CoSIDA All-American (Raien Emery) and countless All-Big 12 Academic honorees. In 2019, the Crimson Tide made its first-ever appearance in the CRCA Top 20, checking in at No. 18. Since then, Alabama has become a regular presence in the weekly CRCA rankings.
When Mulcahy first stepped foot on Alabama's campus, the Crimson Tide were coming off a seventh-place showing at the Big 12 Championships. Six years later, Alabama has posted a second-place finish in three straight Big 12 Championships, including medaling in all five races in 2022.
Prior to Alabama, Mulcahy served as the U19 and High Performance Coach at Argonaut Rowing Club in Toronto. Mulcahy's athletes at the Argonaut Rowing Club earned 28 medals at the 2015 Provincial Championships, six at the 2015 Royal Canadian Henley Regatta and four at the 2015 Canadian Indoor Rowing Championships.
He previously worked as the varsity women's rowing coach at the University of Toronto and as the head coach of the Saskatoon Rowing Club.
Mulcahy was a four-year letterwinner at Columbia University and served as captain of the Varsity Heavyweight Crew during his final three seasons. He earned his bachelor's degree in political science  from Columbia in 2008 and a master's degree in English from Lakehead University in 2010.