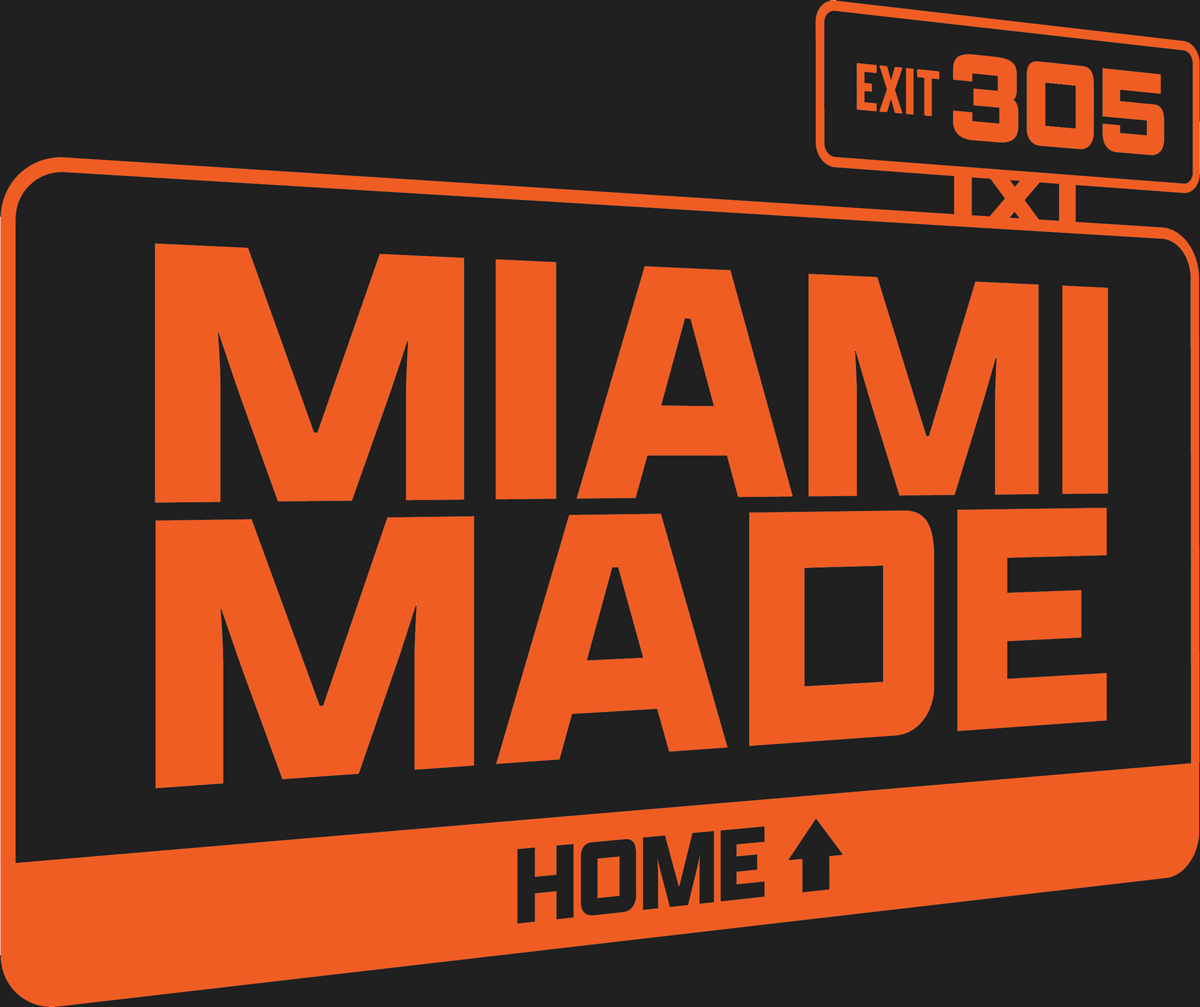 David Dinsmore
Overcoming setbacks and drawing on his championship mindset, David Dinsmore's story highlights the remarkable journey of conquering the diving platform with an NCAA national title to navigating uncharted waters as a fishing guide.
By Christy Cabrera Chirinos
CORAL GABLES, Fla. – It was a moment Randy Ableman doesn't think he'll ever forget.
The coach – a seasoned veteran who has mentored 12 national champions at Miami and countless Olympians from across the world during his decorated 34-year career – looked up to the 10-meter platform and wondered nervously what might come next.
The diver standing on that platform had overcome more than his fair share of challenges to get to that moment.
There was a crushing wrist injury that sidelined him as a freshman. Then the heartbreak of just narrowly missing a spot on the U.S. Olympic team ahead of the 2016 Games.
Now another challenge loomed and David Dinsmore – the diver in question – was unfazed.
It didn't matter that a national title hung in the balance or that Dinsmore's top competitor for that title was the same diver who'd edged him out for the Olympics. Heck, it didn't even seem to bother Dinsmore that he was diving in the same pool where his Olympic dream was dashed.
"He just winked and gave me that little side smile," Ableman said. "I knew what was coming."
What came was a perfectly executed dive that helped cap an impressive championship performance for Dinsmore, then a redshirt freshman diver for the Hurricanes.
In his very first appearance at the NCAA Swimming & Diving Championships, the Ohio native posted a score of 528.20 points to outduel Purdue's Steele Johnson, a 2016 Olympian.
The national title was the signature moment in what felt like a year of redemption.
Dinsmore won the ACC title that season. Was named USA Diving's Athlete of the Year. And he proved to his coaches, his teammates, his competitors and most importantly, himself, that he was truly back to his old self in the water after being away from the sport he'd loved all his life.
"You can't really put into words how special it is to be an NCAA champion for your school. I mean, the amount of hard work that goes into it, the amount of stuff that goes on behind the scenes, the amount of support the University gives you," Dinsmore said. "I mean, they give you all the tools to be successful and whether or not you want to put all those tools to good use and use everything to your advantage to accomplish what you want to accomplish is up to you."
Championship Mentality
There's no doubt that during Dinsmore's time at Miami he made the most of his opportunities.
He spent hours training with Ableman and assistant diving coach Dario di Fazio. He worked through his wrist injury with help from Miami's doctors, athletic trainers and physical therapists.
Dinsmore also built relationships not only with his teammates on the swim and dive team, but with Hurricanes student-athletes from a myriad of sports.
Those who know Dinsmore best say it was more than just his natural talent or his resourcefulness that helped him become a champion.
It was his mindset that made the difference.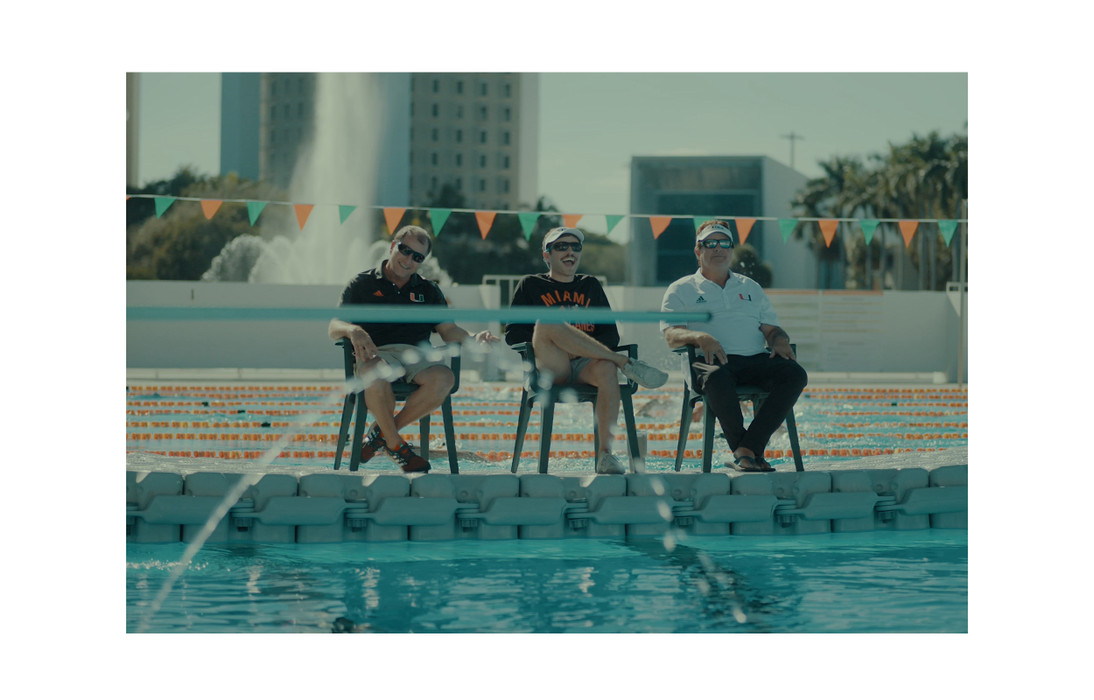 "It's hard to say how and why David has mastered that ability to come through in the biggest moments and do it with a sense of humor, but it sure makes it fun as a coach," Ableman said.
"We worked so hard – days, weeks, months and on and on and on – to finally get to a meet like that and [have] everything on the line. And it was enjoyable, instead of [being] high stress, where it's do or die, pass or fail. He's always had that knack to never let the moment get too big and when the moment is big, the best comes out."
Added di Fazio, "David was really a master in dealing with these pressure situations and fear situations. He used fear to his advantage and in my 27 years of coaching, I've never seen an athlete that could actually turn it on the way he did, competing on the 10-meter event. The more the pressure, the more dangerous the situation was, David was there to respond to that…To this date, I have not met a diver that can turn it on and deal with fear the way he did up there. He's definitely one of the best UM divers that we've ever had and not only the best UM diver, but one of the best divers in the world."
Since that magical night in 2017, Dinsmore has had to rely on his fearlessness in different ways.
Injuries continued to plague him throughout his Miami career, even as he posted All-American seasons in 2018 and 2019. In 2020, his NCAA title hopes and later his Olympic dreams were dashed – again – when a global pandemic cut short the collegiate season, postponed the Tokyo Games and sidelined thousands of top-notch athletes at every level of competition.
And while the Games eventually took place during the summer of 2021 and Dinsmore placed third at the Olympic Trials that June, he didn't qualify for the team and was left wondering how different things would have been for him – physically – had he been able to compete a year earlier, as he'd trained to do.
"In diving, you try to control as much as you can, but you can't control the uncontrollables. My injuries got to the point where I couldn't train like everyone else and I couldn't really be the athlete that I really wanted to be at the end," Dinsmore said. "That was really tough. I was proud of myself, how I maintained a sharp mindset, especially going into my senior year. I knew I had…that was kind of it. We had pushed to get through 2020 and then to have Covid kind of play into that, too, didn't really help.
"We knew that when we went to the meet and it was time to compete, it was time to compete. We did everything we could to make it happen. To kind of not go out on my own terms was tough, but I mean, such is life. Like Randy always says, 'c'est la vie.' You kind of take everything with a grain of salt. You take it for what it is and there's a reason why I wasn't meant to go to the Olympics and there's a reason why I wasn't meant to keep going. But to have had the impact I had on the University and on USA Diving and my teammates, that meant more to me than anything I accomplished in my career."
Finding Solace – And a Future – On the Water
With his diving career behind him, Dinsmore found himself at a crossroads.
He began to look inward, trying to find what his next chapter would be. Not unsurprisingly, he found solace on – and not necessarily in – the water.
A lifelong fisherman who'd spent much of his life angling in the freshwater lakes and rivers of his native Ohio, Dinsmore had discovered saltwater fishing during his time in Miami.
He spent time fishing in the Florida Keys, in the Everglades and in South Florida's plentiful canals. He discovered the bountiful waters of Biscayne Bay and the Florida Bay. His love of the sport even helped him build a deeper connection with Ableman, who is a fisherman himself.
In fact, more than once during Dinsmore's time at Miami, Ableman encouraged his protégé to take a break from his studies, the pool, training and the weight room to get out on the water.
Balance, he told Dinsmore, was every bit as essential as the hours he logged diving.
"If all you do is think about diving 24/7, you'll drive yourself insane. You need the outlet," Ableman said. "You need other things in your life going well. That's why I love being a college coach. The kids are in school. They're learning, as well as being divers. There's a symmetry and balance to the whole thing…We try to keep things in perspective, and it makes me feel good to see them develop to the point where they're good at more than one thing.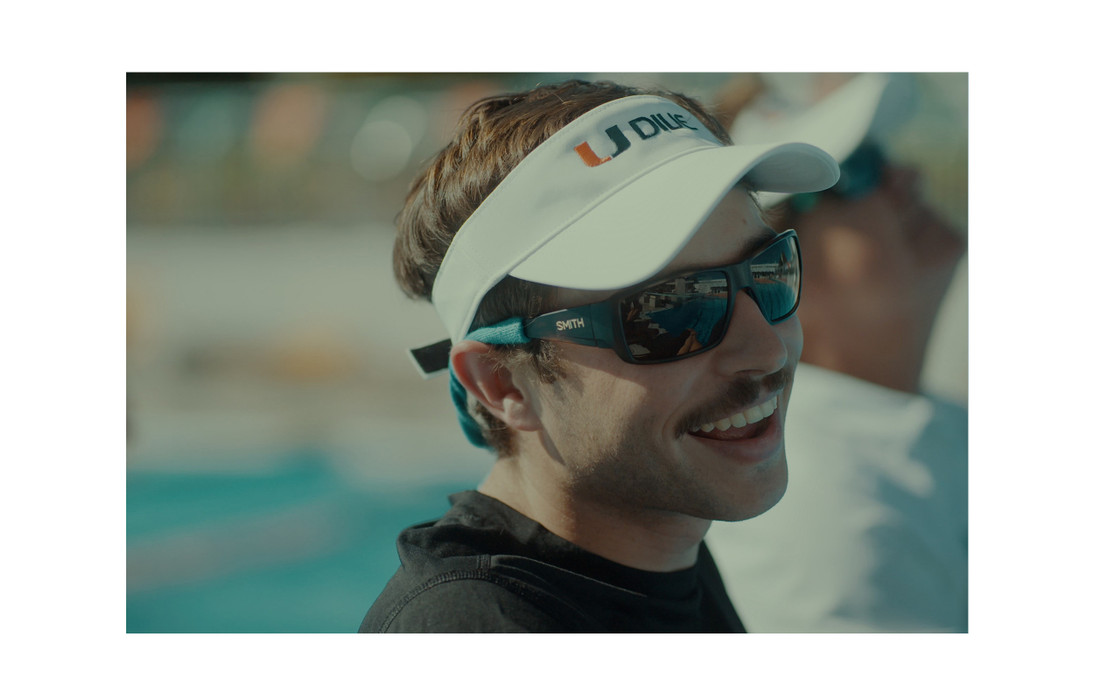 "The goal in life, I think, is to be great at multiple things and it's nice to be known as a great diver, or a great coach. But it's way more important to be a great dad, a great cook, a great fisherman. If you can do many things well, that's the essence of life."
Dinsmore couldn't help but wonder if he could channel his passion for fishing into a career.
The water had always been a part of his life; fishing a refuge from the pressure of all he'd endured.
It seemed a natural fit.
"The thing that's been common in my life is water. Water's always been very freeing for me. Growing up diving, there were a lot of kids that couldn't really do what I could do, so the water for me was one of the places where I could be myself and be free, especially moving past diving," Dinsmore said. "Every time that I splash the boat and put on that throttle and feel the wind in my face, I feel free. Just being on the water, I feel free."To really look inward and find something that I was passionate about and something I loved and something that I knew I wanted to be successful at, outside of diving, was really important to me. I was struggling a lot when I was in college to find something I was really passionate about besides diving. I never really figured that out through traditional academia. But just being in the pool every day and being on the water, fishing as much as I could, being a fishing guide was really one of the only choices I had. I just still, every day, go on the water and feel so free."
And thus, the idea for Dinsmore Fishing Charters was born.
Looking Forward
Once he knew what he wanted to pursue, Dinsmore went in full bore.
He moved south to Islamorada to get his budding business off the ground.
He used the same mentality he'd had as an athlete to perfect his new craft, learning as much as he could about the waterways in and around the Florida Keys. He fished and boated. Then he fished and boated some more.
It wasn't easy to get his new venture going, especially given the lasting effects of the pandemic, but he pushed through – and often relied on his conversations with family, friends and yes, Ableman and di Fazio to push forward.
"Stressful is a good way of putting it. I stressed about stuff more than I needed to. I was unaware of a lot of stuff. I put a lot more emphasis into athletics in college than I did school, unfortunately, and I wish I'd paid a little more attention in a couple more lectures," Dinsmore chuckled. "But I made it through okay and the business is up and running…What I had to realize is that it's not like diving, where I was so good for so long.
"It took me a while to get there, and I think, looking at it now, I'm taking it slow with the approach and it's going to come in time. That's how it came for me in diving. I have to remember it takes time to build greatness and so I'm just taking it day by day. It's making me slow down, being a little older and having a little more wisdom on how to manage things."
Of course, living in South Florida means Dinsmore has the opportunity to check in with Ableman, di Fazio and the current group of Miami divers training at the Norman Whitten Pool.
During a recent visit to Coral Gables, he was greeted warmly on the pool deck by some of the student-athletes now dreaming of reaching the heights he was reached – a tribute to the atmosphere Ableman has created in the Hurricanes diving program.That's not something Dinsmore or his mentor take for granted.
And both share the same hope that Dinsmore's career can serve as an inspiration to a new generation of Hurricanes with gold medal aspirations.
"It's always been a goal of mine to have a family atmosphere.  A lot of programs will have one good athlete and they basically train alone for their whole college career," Ableman said. "We try to have a group of good divers that can push each other every day in practice. We spend so much time together, training, three, four hours a day. Constant communication. It lends itself to that relationship and family atmosphere."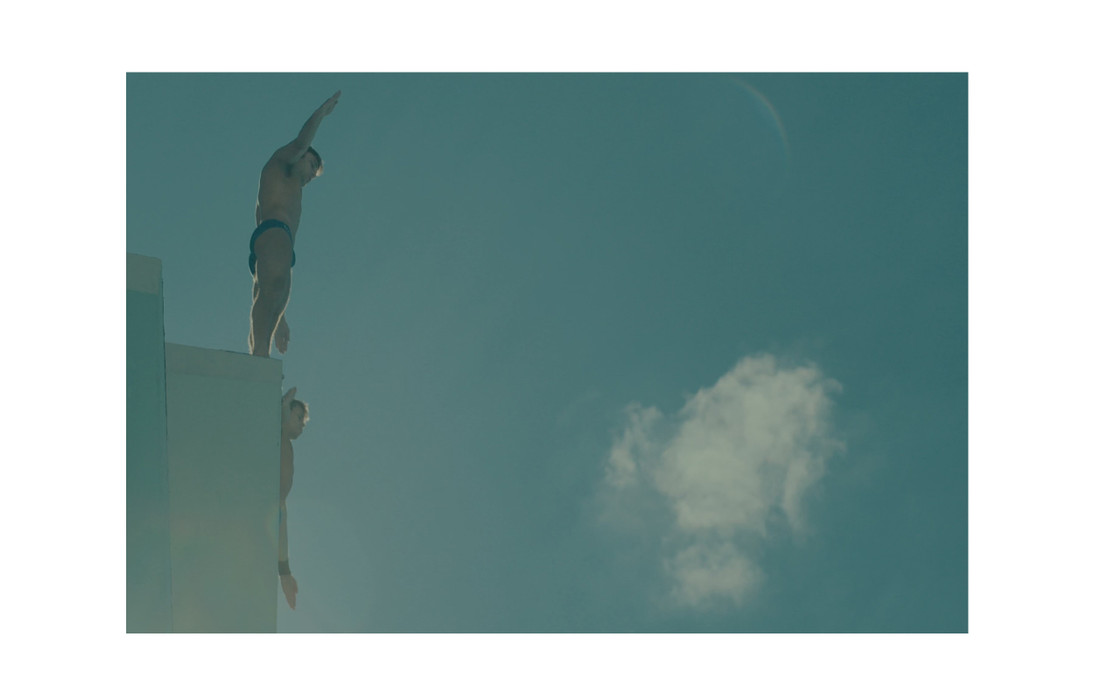 Said Dinsmore, "It's so special to be a University of Miami diving alum. I mean, the amount of Olympians that there are and the amount of national championships that there are and ACC champions, conference champions there are…record holders at so many different pools and across so many different countries…
"The spectrum that the University of Miami has, I mean, we're just an international school. If you look at all the sports, we're an international school and diving is no different. We've had Olympians from probably dozens of countries and people come from all over the world and want to be a part of this program because they know how special [that is]. Moving forward, I got to see that we had five divers at World Championships last summer from three different countries. That was so special to me…To see a big group sill growing and to see the program's still growing after I left, that means a lot to me. This place is still pumping out great athletes and people who still want to work really hard and want to be part of the prestigious program we have."