Huarte Tabbed as Golf Assistant Coach
CORAL GABLES, Fla. – Head golf coach Janice Olivencia announced the hire of Marcelo Huarte as the new assistant golf coach Tuesday afternoon.
Huarte joins the Miami staff after spending four seasons as the head women's golf coach at Lynn University, just up I-95 in Boca Raton, Fla. In 2021-22, Huarte added the title of head men's golf coach to his original role and led both the men and women to NCAA DII Regional appearances.
"I am very excited to welcome Marcelo to the U. He has done an incredible job coaching the men's and women's golf program at Lynn University," Olivencia said. "His ability to recruit high caliber players and to build great relationships within the city of Miami, the state of Florida and all around the golf community makes him an asset to our program. Not only does he bring energy and passion, but he also genuinely wants to help our student athletes succeed. We are both very competitive and want bring Miami to be championship contenders in the future."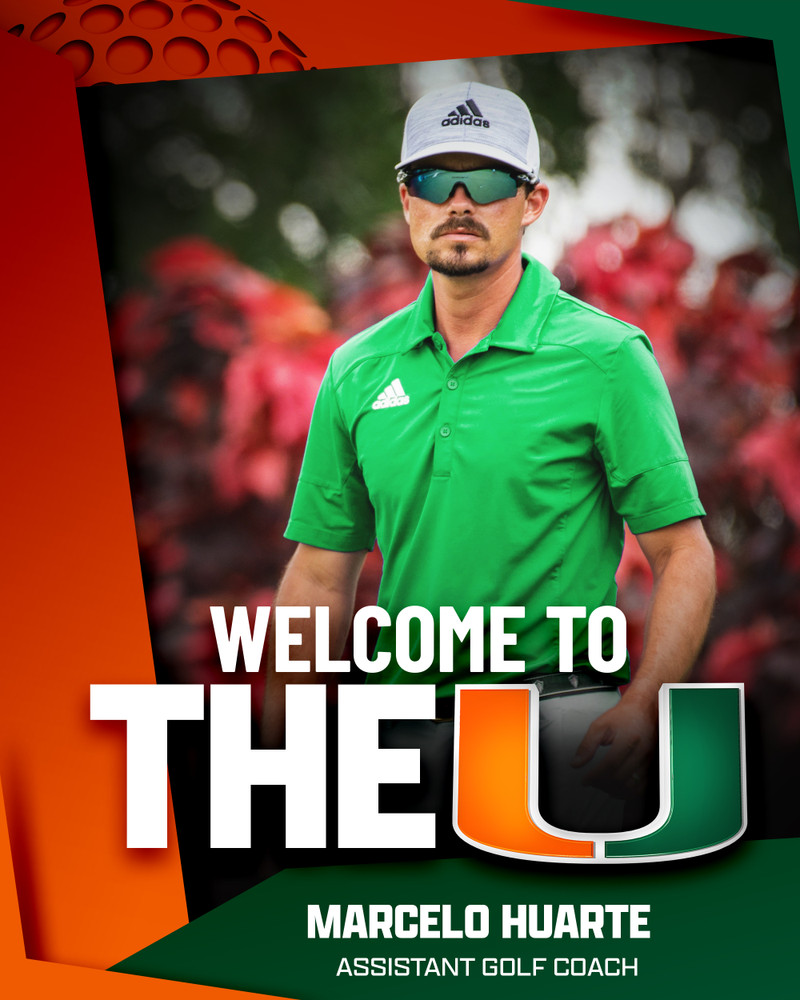 During his four years as the head women's coach at Lynn, Huarte coached the Fighting Knights to three consecutive top-10 national finishes (no postseason in 2020 due to the COVID-19 pandemic). The Fighting Knights won back-to-back Sunshine State Conference (SSC) championships in 2019 and 2021 and finished third in the conference in 2022.
Huarte led the Lynn women to a No. 1 NCAA DII ranking in 2021 after the program finished as the NCAA DII National runner-ups. For his efforts at the helm, Huarte was named the NCAA DII South Regional Coach of the Year in each year of eligibility.
Under his mentorship, 10 Lynn golfers earned All-America honors, while Helen Kreuzer and Camila Madariaga were crowned the 2021 NCAA Individual National Champion and SSC Freshman of the Year, respectively.
But, a native of Miami, Huarte is eager for the opportunity to return to the city that raised him.
"I'm excited to come back home to the city of Miami and thankful for the opportunity to join this incredible program," Huarte said. "I've had some great conversations with Coach Olivencia throughout this process. She's passionate about what she does and her vision for this program is one I wanted to be a part of. I want to thank her for trusting me to join her as we begin a new chapter in the legacy of the University of Miami women's golf program."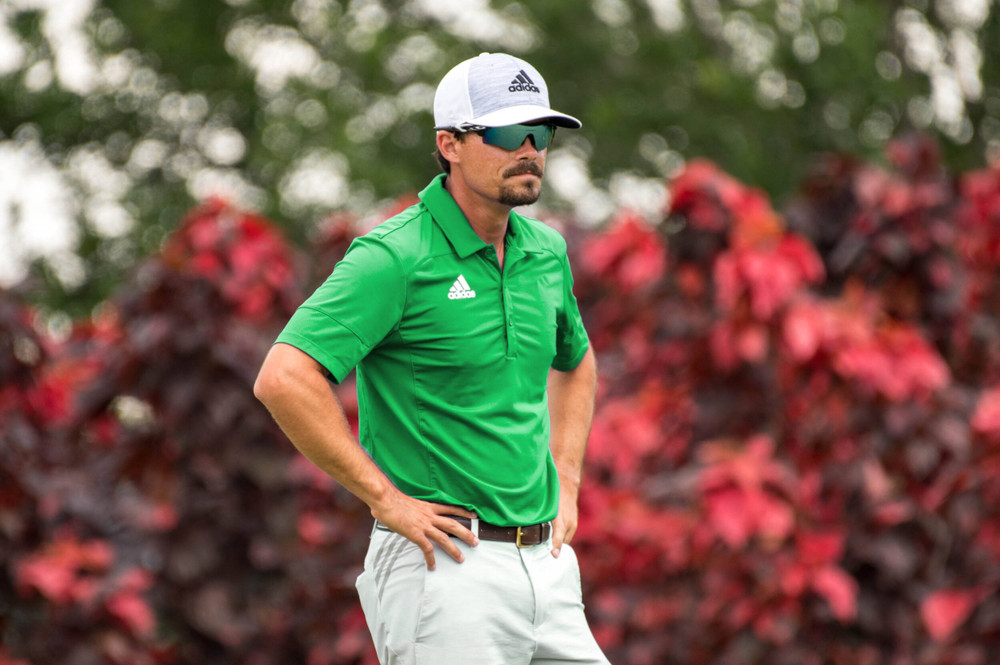 Huarte got his start in coaching at his alma mater, Barry University, where he served as an assistant coach for the men's and women's teams from 2016 to 2018. In his first year with the Buccaneers, Huarte helped the women's program win the 2017 NCAA Division II National Championship.
On the men's side, Huarte assisted a Buccaneers team who advanced to the NCAA Championship semifinals in 2017-18 and was a national quarterfinalist in 2016-17.
A four-year letterwinner at Barry from 2010-2014, Huarte carried his competitive spirit into the realm of coaching.
"I truly enjoy every aspect of being a coach. I love competing and enjoy the preparation required to compete at the highest level," Huarte said. "I bring a lot of energy and enthusiasm into everything I do and I am passionate about making our players better."
Huarte had a decorated collegiate career at Barry, helping the program to back-to-back DII National Championships in 2013 and 2014. The Miami native played 107 rounds in 37 tournaments in his career, carding a 75.02 stroke average and seven rounds in the 60s. Huarte earned All-America honorable mention status from the Golf Coaches Associate in 2012.
After graduation, Huarte spent two years as a touring professional, mostly on the West Florida Golf Tour. In 12 starts, he recorded four top-15 finishes. During that period, he also worked for golf giant Srixon/Cleveland, educating sales associates on the latest technology and promotions.
"I want to thank Lynn University for entrusting me to lead an incredible program over the last four years," Huarte said. "The support I received from the entire university allowed me to successfully develop as a coach and a person. I am forever grateful to the players that came through the program for allowing me to play a small role in their journeys."