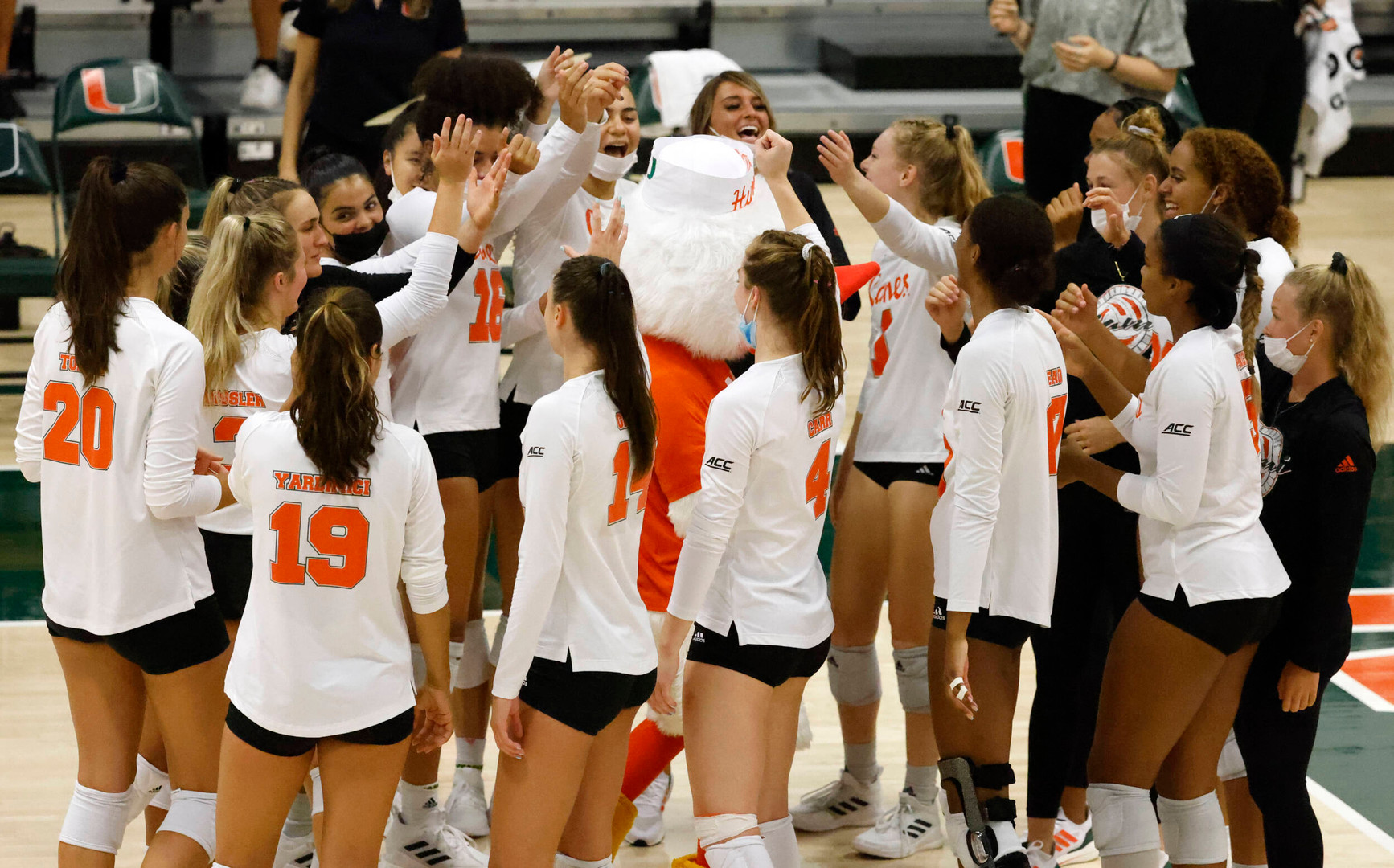 CORAL GABLES, Fla. – When the University of Miami volleyball team opens its home portion of its conference schedule this weekend, it will represent something deeper to team director of operations Natalia "Gaby" Huaroto-Luque.
The Hurricanes not only host North Carolina at 8 p.m. on Friday night in their first home conference match and first home game since Sept. 5, but it will also be Pride Night for the Canes.
For Huaroto-Luque, a member of the LGBTQ community, this is a night that holds a special place for her.
"This is exciting that you feel welcomed in a team," said Huaroto-Luque. "A lot of people go through the unknown, and it's great to know that the team, athletic department, and school bring the LGBTQ community to events. It feels very welcoming."
When Miami takes the court in Knight Gym, it is doing so for a greater cause as it welcomes in the LGBTQ community.
"This match is dedicated to the LGBTQ community which is exciting and to host SpectrUM for this game is great," Huaroto-Luque added.
For the athletics and LGBTQ communities, this night offers the opportunity for the two groups to grow closer and more understanding of one and other.
"This game is a great opportunity to bring unity to athletics and the LGBTQ community," said Huaroto-Luque. "The more open the coaches, athletes, and department are then the better things can be between the two groups."
UM is coming off a 1-1 opening weekend of conference play after falling to Louisville and sweeping Notre Dame last weekend.
Fans can watch Friday's match on ACC Network and HERE. Live stats can be found HERE.
The Hurricanes will also host NC State on Sunday at 1 p.m. inside Knight Gym for an 80's themed game. The fan in the best 80's costume will earn a prize at the match.