Teamwork Gives Miami A Competitive Edge
CORAL GABLES, Fla. – For the University of Miami rowing team, it is hard to believe that it is headed to its final race before the ACC Championship. The Canes are traveling to Raleigh, N.C., to compete in the Lake Wheeler Invitational on Friday, an event jointly hosted by Duke and North Carolina.
"Our first race is against Clemson, Boston College and Stetson, who are all really competitive schools," junior Eden Mindel said. "We have to show up and not make any excuses."
Mindel, who is part of the second varsity eight boat, is pleased with the progress her boat has made of the last few months.
"I think we are doing really well," Mindel said. "There has been a good sense of teamwork this season and it is showing right now."
The second varsity eight has posted multiple first-place finishes this season, including a week ago at a duel with UCF. The boat's time of 6:46.87 in Orlando, Fla., was the best 2v8 finish of the season thus far.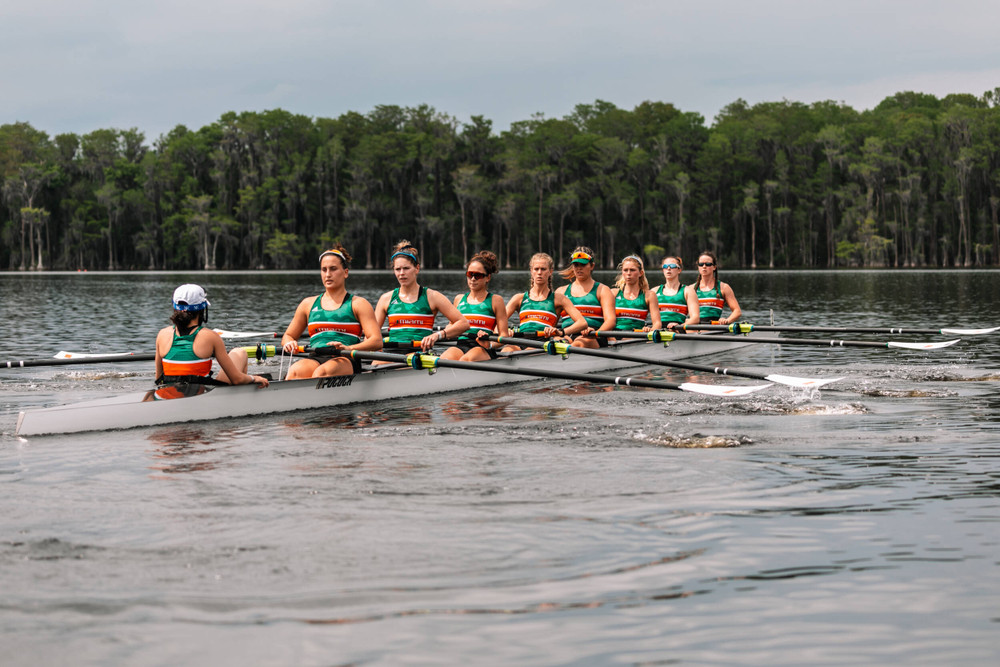 Mindel moved into the stroke position this season, something that she felt was right for her.
"[Sitting stroke] is something I have always wanted to do and I finally feel like I am in a place this season where I can execute it," Mindel said. "I think that my rowing has gotten to a consistent enough pace that I can set the rhythm for the people behind me. It feels good to be here and I like it a lot."
As a team, the Canes have stayed competitive in all of their regattas and duels this year, making strides from where they were a season ago.
"We all came back from the extremely extended time off anxious to go," Mindel said. "We all took our rowing into our own hands, individually, while also wanting to do better for our teammates. Our coaches have continually said in practice, 'Do it for the person in front of you and behind you.' That has been the theme of the season."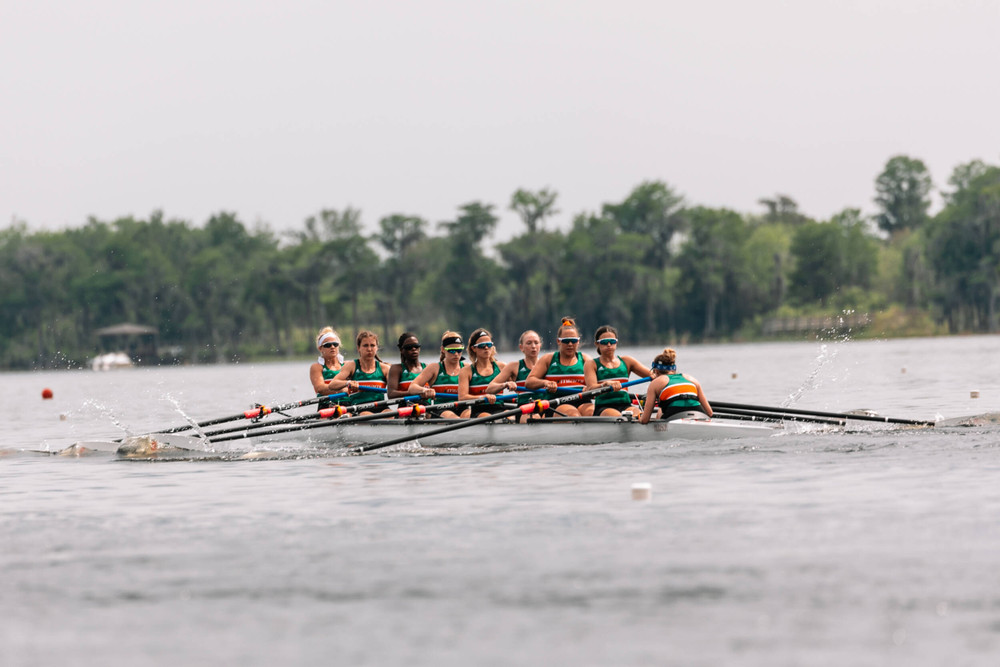 Miami will have the chance to display its progress on Friday when they square-off with boats from seven other schools. The Canes are bringing a trio of varsity eight boats and one varsity four boat to Raleigh with the goal of making it to the finals on day two of the invitational.
The Lake Wheeler Invite will be the first time this season that the Canes see some of the other ACC schools like Duke, North Carolina and Boston College.
"Competing against these other ACC teams is useful because it puts into perspective where we need to be rowing-wise before the ACC Championship," Mindel said. "It can be stressful because there is such a short period of time before ACCs, but it's also necessary and motivating to see first-hand how these other teams are working and moving."
As Miami continues to work towards the ACC Championship, Mindel knows that performing well in races is crucial to the Canes' progress.
"Especially in the 2v8, we have an agreement that we are just going to go for it," Mindel said. "We are not holding anything back and not scared to be super competitive. We truly believe we are in a place right now to do something that Miami rowing has not done yet."
Racing on Friday commences at 12 p.m., with the first Miami race occurring at 12:15 p.m. The full schedule may be found here.