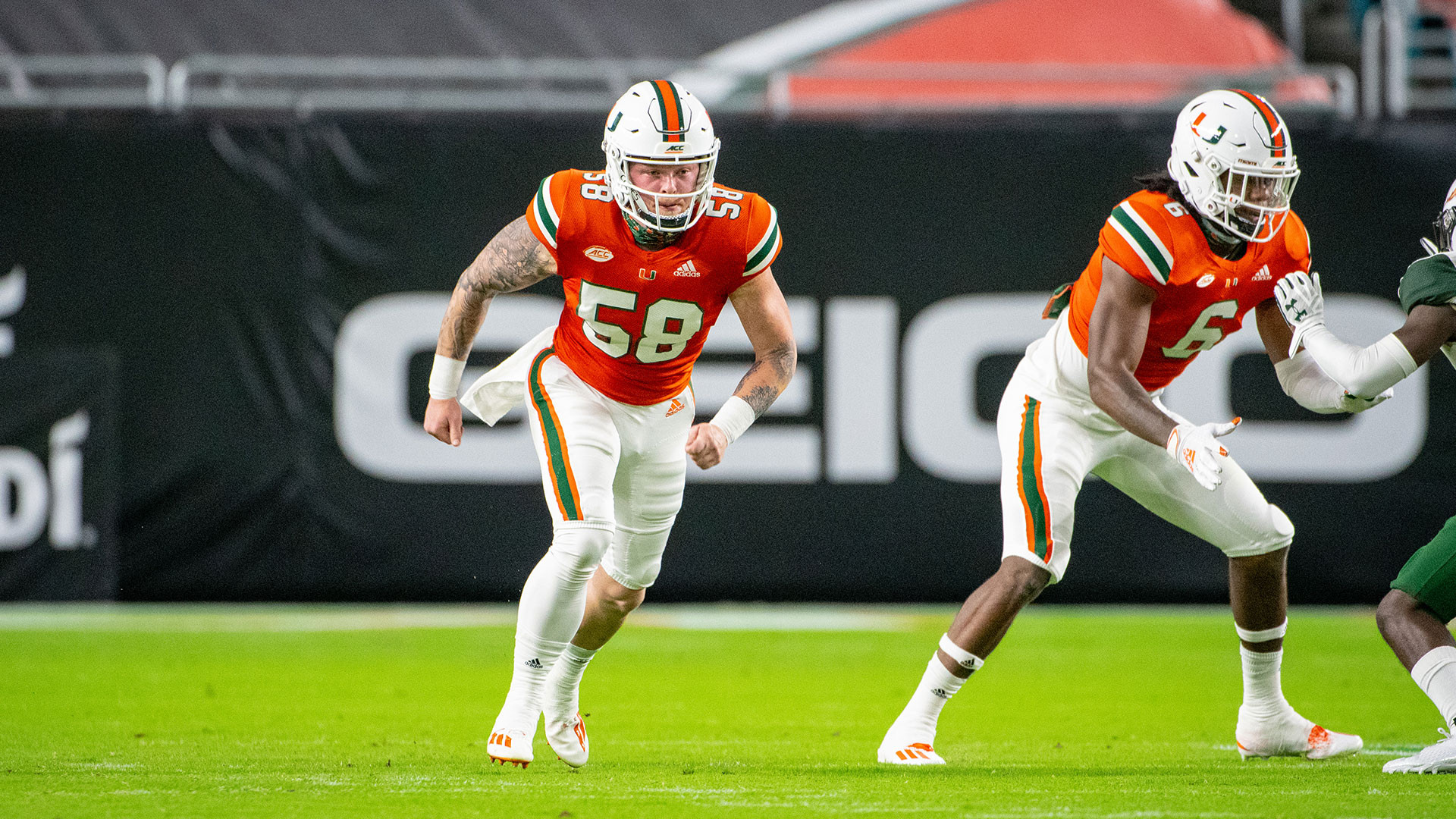 CORAL GABLES, Fla. – Clay James considers himself an early riser.
He doesn't mind waking up before the sun to get a workout in or start his day. And so, this summer, when James was presented with the chance to join some early-morning volunteer shifts at a local food bank, the Hurricanes' long snapper jumped at the chance to help.
"I felt like helping people was something I really needed to be doing," said James, who is a member of Miami's Student-Athlete Advisory Committee. "The food bank was one of the more incredible experiences I've ever been a part of. It's basically this little church group and they run they run this very small food back and they get up at the literal crack of dawn and just give food to people that need it. It's such a wholesome, humbling experience. I knew I needed to be a part of it as soon as I heard about it."
James isn't the only Hurricanes student-athlete who has felt compelled to reach out to the South Florida community even as it – and the rest of the nation – continues to deal with the effects of the COVID-19 pandemic.
There's no doubt, however, that community outreach in the age of coronavirus looks a bit different than it has in years past.
Safety is paramount for everyone involved, so for James, swimmer Sydney Knapp and a handful of other student-athletes who were in Miami this summer, that outreach included socially-distanced, early-morning shifts at the Grove Outreach Food Bank in Coconut Grove.
Online reading sessions or virtual workouts with elementary school students have replaced in-person visits at local schools and after-care centers, while members of Miami's rowing team have turned to virtual visits with patients at Holtz Children's Hospital to stay connected with one of their favorite organizations.
But while how Hurricanes student-athletes reach out to their community has changed over the course of the last seven months, their desire to stay involved hasn't.
And they know now, more than ever, there is plenty of need throughout all of South Florida.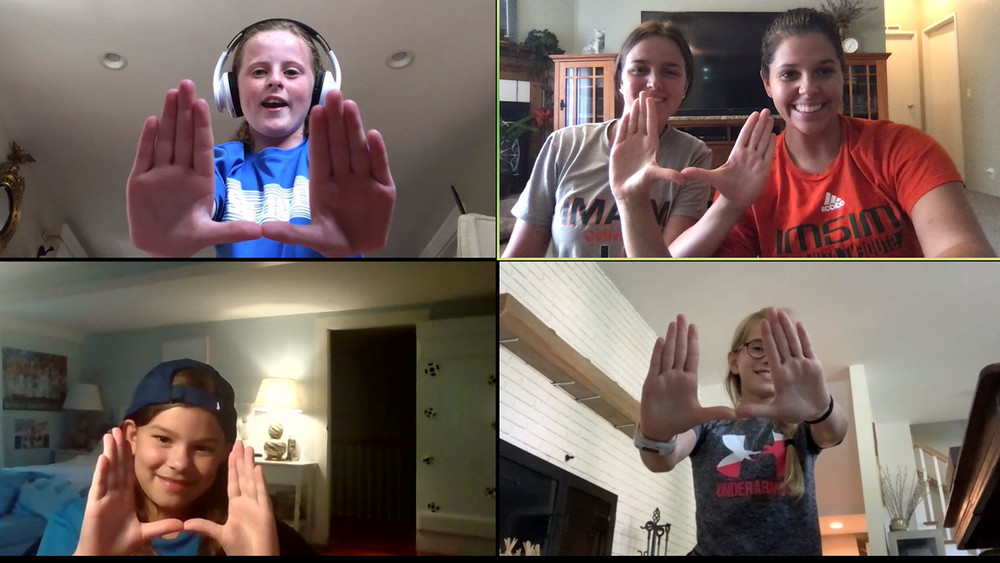 "The need is always there, especially in some of the areas surrounding our campus," said Sarah Baron, the Program Coordinator for Student-Athlete Development. "These kids here look up to our student-athletes. They want student-athletes involved. I always ask the organizations we work with 'What do you want us to do?' and 'What activity can we do?' and they're always happy and super-receptive to us having our student-athletes volunteer.
"I think now, it's even more important because of the relationships. Because we work with a lot of the same schools, there are kids who know the student-athletes personally. Mike Harley, for example, has had the same pen pal for two years and he's developed an incredible relationship through letters. It really is all about the relationships and how well these kids know our student-athletes."
Added James, "It really is so important. There are so many people hurting, especially now. Anything you can really do to help others, I think, is something worth doing. In any way I can help spread positivity, I want to. And with the economy the way it was, we saw the food lines were actually growing every day. We were there longer every single time. So, yeah, you feel like you're making an impact. I just know that I love Miami. … We're always trying to give back to as many people as we can because we love it here."
For the student-athletes, the chance to once again see some of those familiar faces – even it's on a computer screen or phone call – has been a boon.
And as much as they know they are continuing to help their community, even amidst the challenges of the day, the Hurricanes know they're benefiting from the work they continue to do, too.
"I feel like when you are involved with the community, you're connecting with something bigger than what you are," Knapp said. "Sometimes, we get trapped in the day-in, day-out of our schedules, practice, things like that. But community service has the ability to break that up and make you realize that you serve a much larger purpose than just being on the field or diving in the pool. It's something that always puts a smile on my face and makes me feel like I am part of something bigger, like I can have an impact that will outlast me."