Never Promised But Finally Here
CORAL GABLES, Fla. — Wednesday's bus ride wasn't always guaranteed.
So when head diving coach Randy Ableman, head swimming coach Andy Kershaw and the 2020-2021 Miami Hurricanes leave for Gainesville, Fla., for their first meet of the season, there will be plenty of smiles under face coverings and masks.
"We are super excited about it. We haven't had a competition since March, when we got shut down just before the NCAA Championships," Ableman said. "Everyone had a long break over the summer. All we've been doing is training. This is our first opportunity to compete and everyone is super excited to actually be going to a meet, and so am I."
For Kershaw, there are a lot of emotions surrounding Miami's first road trip of the year.
Most important, he said, is the excitement he feels on behalf of his student-athletes.
"Hitting the road and being someone who is used to traveling a lot – with teams that are used to traveling a lot, you learn to miss those opportunities. The team trips are some of the most memorable things. Not just the competition piece, but being on a bus together, being in an airport together, being in hotels together. While that will still look different, it's something that really makes the experience."

-Head Coach Andy Kershaw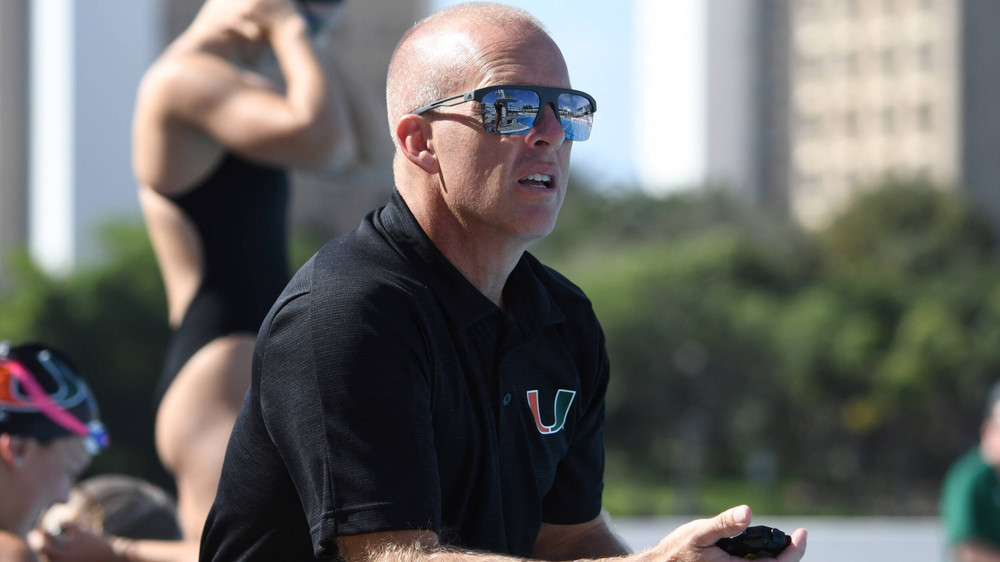 Not that the Hurricanes needed any further reminders of the impact of COVID-19, but the host Florida Gators announced earlier this week that the general public will be prohibited from attending Thursday's meet at the Stephen C. O'Connell Center in promotion of a culture of safety for student-athletes, staff and fans.
Regardless of the circumstances, however, Kershaw knows his team will be excited for any opportunity to compete after a lengthy two months of training.
Thursday's meet kicks off a November that will also include a home date with FIU (Nov. 9) and a trip to the U.S. Open in Sarasota, Fla. (Nov. 13-14).
"Sometime in our sport, we can get so wrapped up into the training. We can kind of lose sight of the reason we're doing all the training, which is for the competitions," Kershaw said. "It was fun to look at it and say, 'Okay, let's get in as many competitions as we can that are done in a safe way.' Let's incorporate that into the overall season plan, instead of maybe passing on opportunities to compete."
Thursday's meet will represent the collegiate debut of Miami's four-member freshman class, comprised of Korlan Amirkhanova, Savannah Barr, Lucy Ho and Emma Sundstrand.
While the quartet has impressed in training, Kershaw said the leadership from upperclassmen – including team captains Zach Cooper, Millie Haffety, Sydney Knapp and Carmen San Nicolas – has been instrumental in a tumultuous offseason.
"We're really trying to keep the switch turned off, for now, and we'll start to turn it on Wednesday and then on Thursday," Kershaw said. "We have to be good at turning it off and back on at the right time so we're not draining the battery too much. But certainly there's some eagerness and some anxiousness."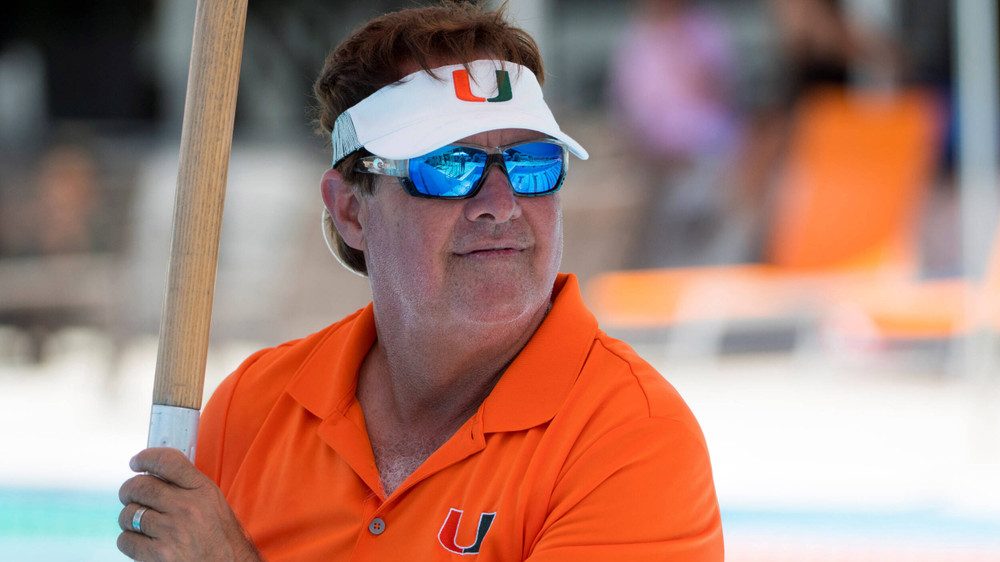 For Ableman, the opportunity to see his men and women compete against a Gators group that includes several NCAA Championships finalists is a good early barometer. A season ago, Ableman saw all four of his men's divers qualify for the eventually cancelled NCAA Championships, while then-freshman Mia Vallée managed the feat on the women's side.
An added personal twist for Ableman is the opportunity to compete against Gators head diving coach and University of Miami Sports Hall of Famer Brian Gillooly.
The Gators' fifth-year head coach was a two-time NCAA national champion diver, 10-time All-American and 1996 NCAA Diver of the Year at Miami before being inducted into the UMSHoF in 2013.
"What makes me feel good is our divers coming up to me and telling me how jacked up they are about going to the meet and having a competition," Ableman said. "That's what they live for. The day-to-day training is one thing, but it's really nice to finally get to test yourself and show the stuff you've been working on. They're very excited for this."
Diving is slated to begin at 10:30 a.m., while swimming begins at noon.