A Mother's Impact Helps Tarnoff Reach UM
CORAL GABLES, Fla. – Her pursuit to play collegiate volleyball began when she saw pictures of her mom playing at the University of the Pacific.
Ever since, Lauren Tarnoff has been following in her mom Robin's footsteps. From her position, middle blocker, to her number in high school, 14, Tarnoff has been just like her mom for years.
Now, in her first year as a Hurricane, Tarnoff has accomplished what she always wanted to do – play at the highest level possible in a strong conference under the guidance of elite coaches.
"It was all because of her," Tarnoff said. "I was always looking up to her in all those aspects. I became a middle. She played pro in Spain for a year and made me wonder if I wanted to play pro eventually. She definitely pushed me to play volleyball and opened my horizons about what it could bring me."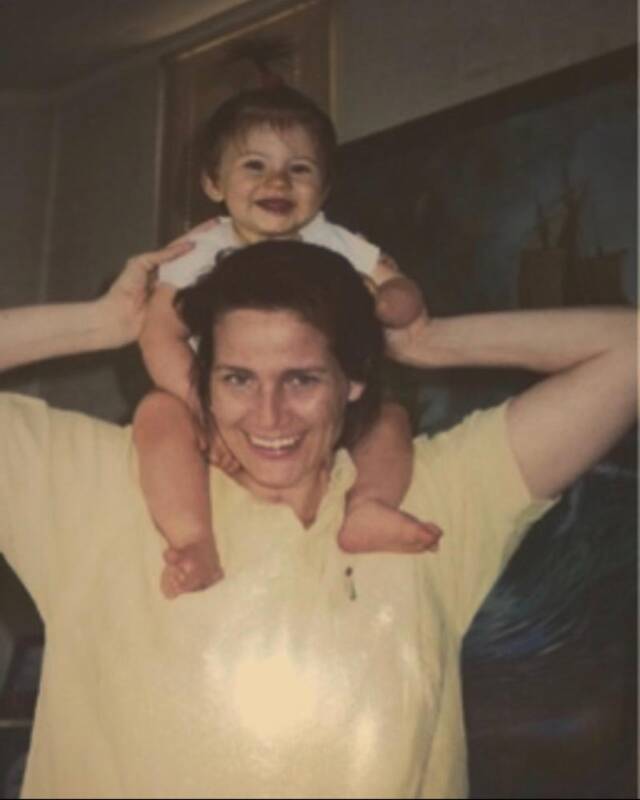 From age six, Tarnoff has learned the game from her mom and plenty of coaches over the years. Robin helped her find the best clubs to play for in Southern California and directed her off the court with her own pointers she learned from her playing days.
"She was a great supporter and gave me so much guidance through everything," Tarnoff said. "She knew exactly what I needed especially when I didn't know what I needed."
Having a mom who played the same position was an early advantage for Tarnoff and a relationship she cannot imagine not having.
"It would be so boring if I didn't have parents who didn't understand the game of volleyball," Tarnoff said.
It was Robin who also led Tarnoff to California powerhouse Mater Dei High School. It was there in the CIF Trinity League, where Tarnoff achieved two of her biggest accomplishments – overcoming an ACL tear and winning a national title.
The happier of the two came in 2018, as Mater Dei claimed the California state championship and earned the distinction as the MaxPreps national champion. It was also in that same year that Tarnoff tore her right ACL.
"It was tough coming back from that," Tarnoff said. "I had to start my recruitment process all over again because that's a really important time for volleyball recruiting. I had a lot of schools drop me after that and all I wanted to do was prove them wrong."
And she did. She caught the attention of Miami's volleyball staff and has put her name in the running for a position as the Canes' middle blocker.
"She was a really versatile player and was able to hit off one foot, which is really impressive in the women's game," associate head coach Kasey Crider said.
In just weeks with the Canes, Tarnoff has adjusted well to the fast-paced environment in Coral Gables. She credits her club, Seal Beach, and Mater Dei for her ability to be productive early in practices.
With Miami's eight-match season quickly approaching, Tarnoff is hoping to make a big impact as a freshman for the Canes.
"I want to play," Tarnoff said. "I want to play and make the ACC All-Freshman Team. I'm going to give it my all and go 100 percent to have all eyes on me."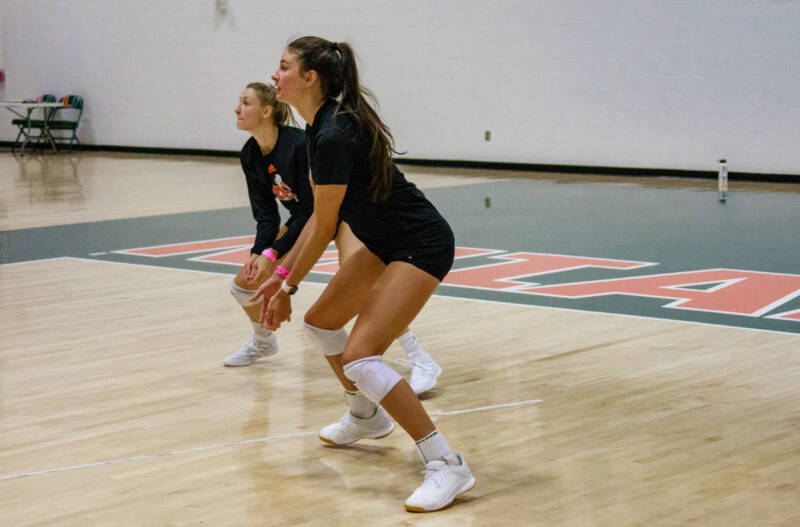 Crider describes the middle blocker a direct student of the game who is not afraid to tell you how it is. It is a trait that has allowed Tarnoff to excel early and give Crider the thought she could carry a significant load this season.
Miami is set for its first match of the 2020 season on Sept. 24 against the Georgia Tech Yellow Jackets. Tarnoff is patiently counting down the days for her chance to wear the orange and green.