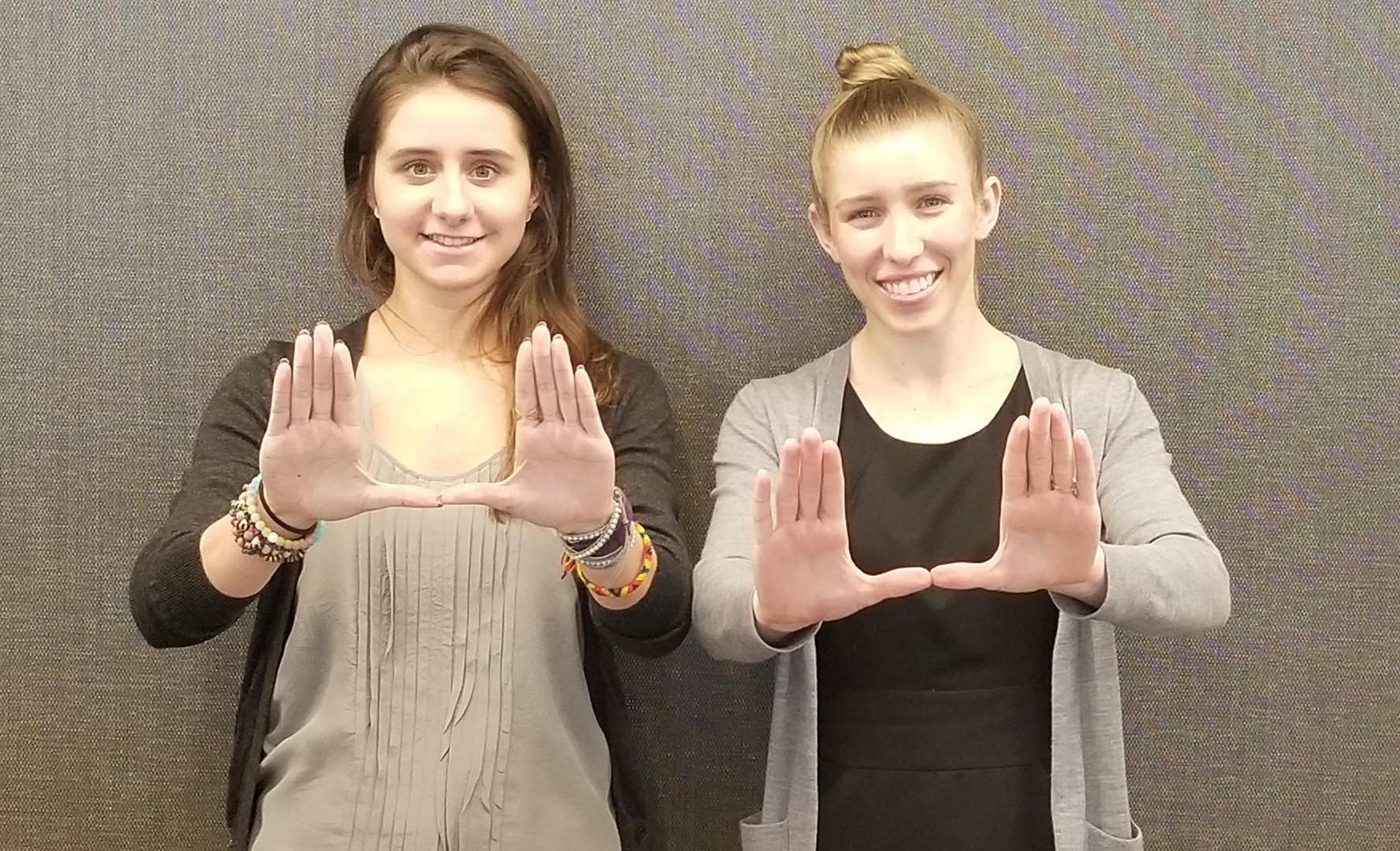 By Tom Symonds
HurricaneSports.com 
It's been said that when student-athletes decide to enroll at the University of Miami, it's not just a four-year decision; it's a 40-year decision. 
Although some may see that statement as a simple recruiting hook, student-athletes at Miami can already see that their four-year decision truly is a 40-year decision through the athletic department's partnership with Citi and the CitiCanes mentorship program.
Citi employees and proud University of Miami alumnae Amanda Ramsay and Alexa McCanick run the CitiCanes mentorship program.
Both Ramsay (women's swimming, 2012-13) and McCanick (women's rowing, 2007-10) are former Hurricane student-athletes who have successfully made the transition from collegiate athletics to the corporate professional world while working in New York City. 
Both know that making that transition from the field of competition to the corporate world is a process which can take years of planning. To combat that transition to the professional world, Ramsay and McCanick co-founded the CitiCanes mentorship program so that they could work with current Miami student-athletes to aid in their transition after their playing careers are complete. 
"This is a program that Amanda and I did not have access to when we were student-athletes, so it was really a struggle to go from the life of a student-athlete to a professional environment," McCanick said. "We structured this program on what we would have wanted to have when we were in their shoes."
Although CitiCanes is just in its pilot phase, the program has already attracted the attention of Miami student-athletes Brian Polendey (football), Silvia Fuentes (women's tennis), Katarzyna Pasternak (women's rowing), Mike Robinson (men's basketball), Robert Burns (football), Chris Stowell (men's basketball), Claire McGinnis (women's swimming and diving), Dane Dunlap (men's tennis) and Ronnie Johnson (soccer), all of whom are participating in the program this fall. 
"As a former student-athlete, we can give back to the school by mentoring these kids and tailoring this mentorship program to their needs with the understanding that they have a sport that takes up a lot of time," Ramsay said. 
The program is broken down into phases. Phase one pairs the student-athlete with a representative from Citi who is classified as a D-1 mentor and introduces the individual to entry-level life in the corporate business world. During phase two of the process, the student-athlete is paired with a senior mentor, who focuses in on a specific area of corporate business.
"Most of the D-1 mentors are former student-athletes, which is great because they understand the dynamic and the challenges that a lot of these current student-athletes face in terms of having to worry about developing themselves to win games and succeed, while also developing for their potential professional career in financial services once they retire from sports or once they graduate," Ramsay said.
The program, which also is being implemented at Princeton and Columbia, began in August and will run until May. 
"We are trying to put together more of a success plan that is achievable for someone like a student-athlete, who has very little time during the day for networking and professional development," McCanick said. "It's really a resource that I wish I had when I was a student-athlete."
During the process, the program is tailored to the student-athlete and their career aspirations within the financial services industry. 
"The discussions are based off a check list that we put together (with the student-athlete) and each week we go through them, so each week I am meeting his or her needs and meeting them at their level and essentially providing a professional development perspective to his academic career at the University," Ramsay said.
In addition, the CitiCanes program also provides a quarterly seminar, four of which occur during the academic year and focus on specific topics which relate to the student-athlete population. 
Since graduating from Miami, both Ramsay and McCanick have seen the value first-hand of what being a student-athlete brings to the corporate world. They also know that businesses across the country are always in search of the skill set student-athletes provide.
"Every team I've been on at Citi has required the skill set of being a great team member and the ability to work in teams and athletes exhibit the trait," Ramsay said. "They exhibit the ability to work well on teams, they know how to persevere, they have grit, they know what it's like to be juggling multiple commitments and they have to deliver on many fronts."
"We're grateful that the athletics department saw the value that we brought to the student-athletes," McCanick said. "To speak to the University of Miami, I think it shows that they are looking ahead in the sense that they see the value of giving student-athletes the opportunity to develop professionally, while they are developing as athletes."