By Christy Cabrera Chirinos
The pain, excruciating. The anguish, real.
But as Brian Walters crumbled to the grass next to the mound at Mark Light Field on that fateful February night, his first thoughts weren't about the slider he'd just thrown, his elbow, his future or even the fact that his first season as a Hurricane had likely just ended.
His immediate concern was for his older brother, Andrew, who'd months earlier made the decision to defer his dream of playing professional baseball in part so both of them could enjoy the opportunity to wear orange and green and play at their dream school, Miami, together.
And in one crushing moment against Indiana State, that dream all but evaporated.
"It's something I never thought was really going to happen to me. But I felt it, and I knew exactly what it was," Brian Walters said. "Me and my brother have aways talked about staying healthy, keeping your arm right, but that's a part of the game you can't control…We're doing something that's tough on the arm.
"My first thought when it happened was my brother. It wasn't even really about me. This was [supposed to be a special season,] for me and for him. It was a dream come true and I was heartbroken at the thought of not being able to pitch again. Coming off that field, seeing him upset, really kind of flipped the table for me. I was lost for a minute, going back in the dugout, hurting. But I knew, with God, everything happens for a reason and ever since that day, I've told myself 'It's a long journey, but we're going to get back.'"
For both Brian and Andrew Walters, that journey has already begun.
Not long after that game against Indiana State, doctors confirmed what Brian Walters already knew.
The sophomore had torn the ulnar collateral ligament in his right arm and needed to have surgery – Tommy John surgery – to repair the damage. His season was over and the chance to hand the ball to his brother – one of America's top collegiate closers – in a game was gone.
It was a gut-wrenching realization for both the brothers and their families, the one back home and the one in the dugout in Coral Gables.
But it didn't take long for both Andrew and Brian Walters to find one silver lining: Brian wouldn't be alone as he began the process of his recovery and rehabilitation.
His brother would be there every step of the way.
"I kicked into big-brother mode immediately," Andrew Walters said. "I wanted him to know I'm supporting him. It's not the end of his career. I had to tell him that. He was so worried about this season and not being able to share that with me and I was like, 'That doesn't matter.' I wouldn't have changed my decision whether I knew that was going to happen or not. So, to be able to be there and support him, that was good for him…"
Andrew Walters then paused before continuing.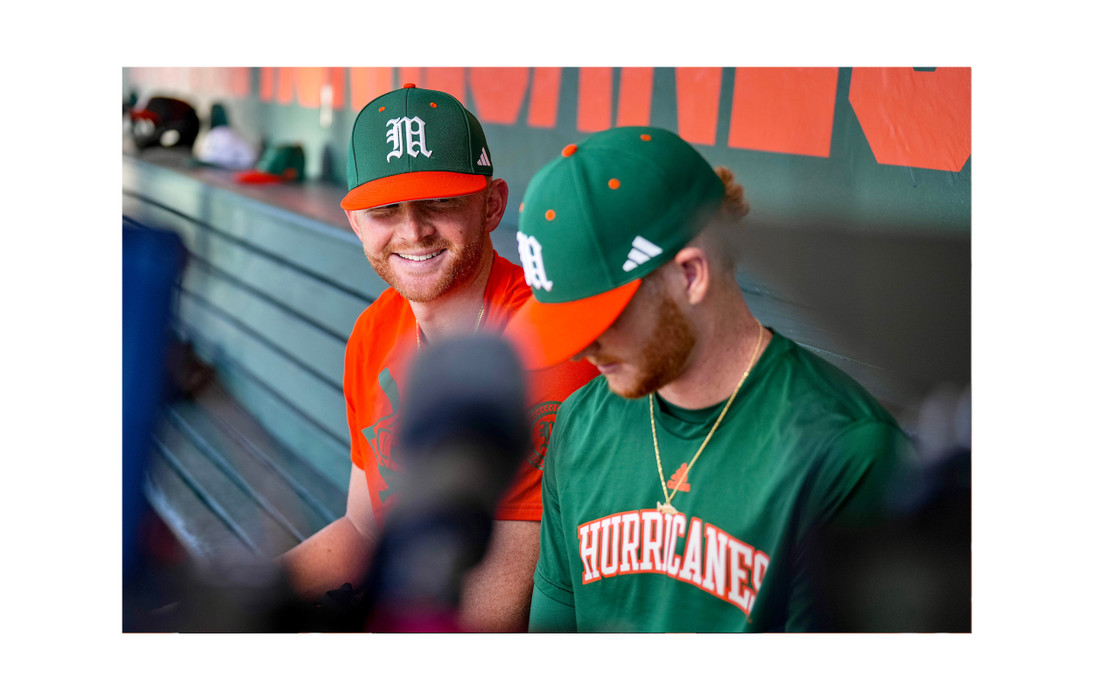 "I'm just going to continue to be his brother, hang out with the guy every day…That's the biggest thing for him."
In the immediate wake of his brother's injury, that support meant Andrew Walters made sure Brian had everything he needed within reach in the apartment the two share. He'd also drive the two to practice or games at The Light, since Brian couldn't walk long distances.
Once the two settled into their new reality, it meant providing a different kind of support, particularly on the tough days when the Hurricanes have left for road games and Brian Walters has stayed behind, cheering his brother and teammates on from home.
"In the dugout, you feel like you're still a part [of the team]. When they leave, not as much," Brian Walters said. "That's been the hardest part for me, knowing that he's gone. He's thinking about it, I'm thinking about it. It's tough."
But even through the most challenging moments, the brothers have relied on each other, their coaches and their family to keep moving forward.
For Andrew Walters – a two-time first-team All-ACC selection – that now means helping the Hurricanes try to make a return trip to Omaha and the College World Series.
For Brian Walters, that means cheering his brother and the Hurricanes on as they start their postseason push.
The brothers' work on those respective fronts begins in earnest this weekend as Miami opens play in the NCAA Tournament at the Coral Gables Regional on Friday night at Mark Light Field against Maine. Potential matchups with Louisiana or Texas, who will also be at the Coral Gables Regional, loom, too.
Bonded by the Game
While this latest chapter in their story hasn't gone as Andrew and Brian Walters had hoped, both say the last few months have only strengthened their bond.
The two – separated by just two years – have always been close and baseball is a big reason why.
The brothers grew up playing the game and discovered a love for it at a young age. By the time both of them made it to Bayside High School in their hometown of Palm Bay on Florida's east coast, each realized they had the ability to potentially play at the next level.
The two were teammates for a year and a half at Bayside when Brian joined his brother on the varsity team for the latter part of Andrew's high school career. Needless to say, it was a stretch the family hasn't forgotten.
"I think one of my favorite memories was the very last time that I saw them on the high school field together," said their mother, Angie Walters. "I think it was Andrew pitching and Brian playing second base. I remember going over to the fence and I'm not a big picture-taker when the games are going on because I just want to watch, but I was like, 'I have to get this because this might be one of the last times they play together on the same field'…They were always each other's biggest supporters, always. They always wanted each other to succeed, so it was just a lot of fun to go out there and watch."
That year, Andrew Walters received interest from a number of Division II baseball programs. He opted, instead, to play at the junior college level with the hope of one day, pitching at Miami, the school he'd loved all his life thanks in large part to his uncle Matt Walters, who was a part of the Hurricanes' 2001 national championship football team.
During a Covid-shortened season at Eastern Florida State College in Cocoa, Andrew Walters made the most of the 18 innings he pitched, striking out 26 and posting a 2.00 ERA.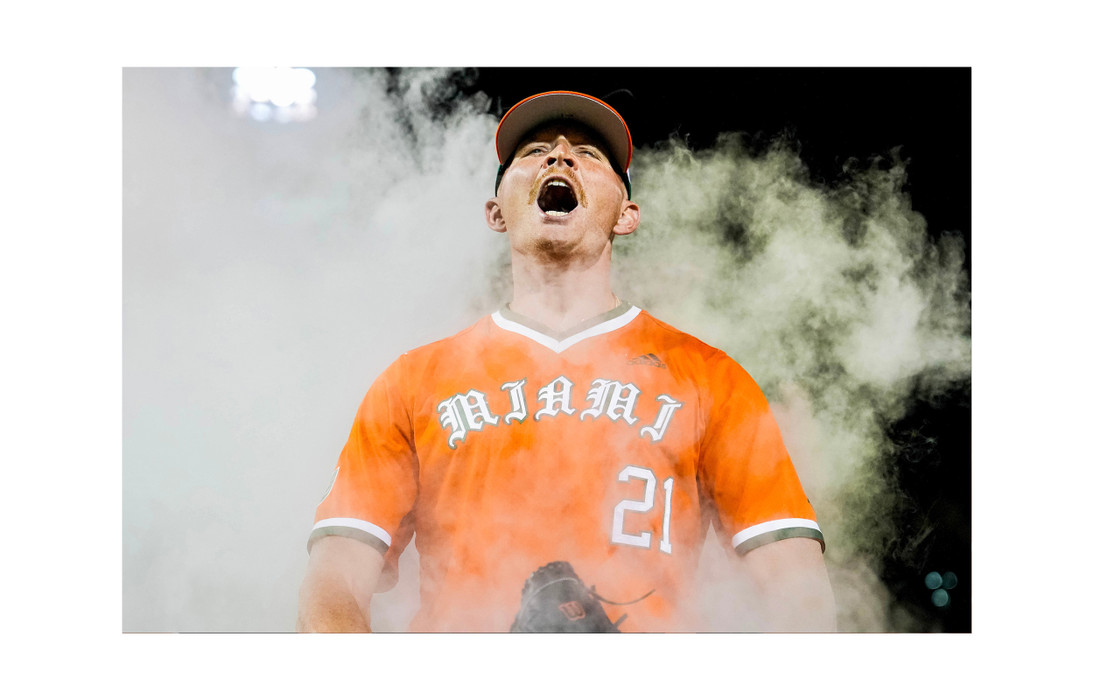 That helped pave the way for the opportunity he'd long dreamed of: a chance to pitch at Miami.
He joined the Hurricanes in 2021 and has been a force since.
In his first season in Coral Gables, Andrew Walters had a 1.46 ERA that was the lowest among Miami pitchers who made at least 10 appearances that year. He started his Hurricanes career with seven consecutive scoreless appearances and notched 36 strikeouts in his first season as a Division I pitcher.
He'd only get better when he moved to the closer's role a year later.
In 2022, Andrew Walters led the ACC with 14 saves and had a 1.65 ERA over 32.2 innings. He struck out 62 batters and held opposing hitters to a meager .116 batting average.
He was an All-American and a finalist for both the Dick Howser Trophy and the National Collegiate Baseball Writers Association Stopper of the Year Award. And no doubt, his efforts meant more than a few professional clubs were interested in adding him to their systems ahead of the MLB First-Year Player Draft.
But for all of his individual success something was missing.
Andrew Walters wanted to pitch in Omaha. And he wanted to do it with his brother – who last year signed with Miami after playing a season of junior college ball himself – at his side.
And so, despite being drafted by the Baltimore Orioles in June, Andrew Walters opted to return to Miami for another season.
"Not many people can say they got to play Division I baseball with their own brother. That's very rare…You can't put a price tag on it and if you were to put a price tag on it, it's significantly high. That's what I went with," Andrew Walters said.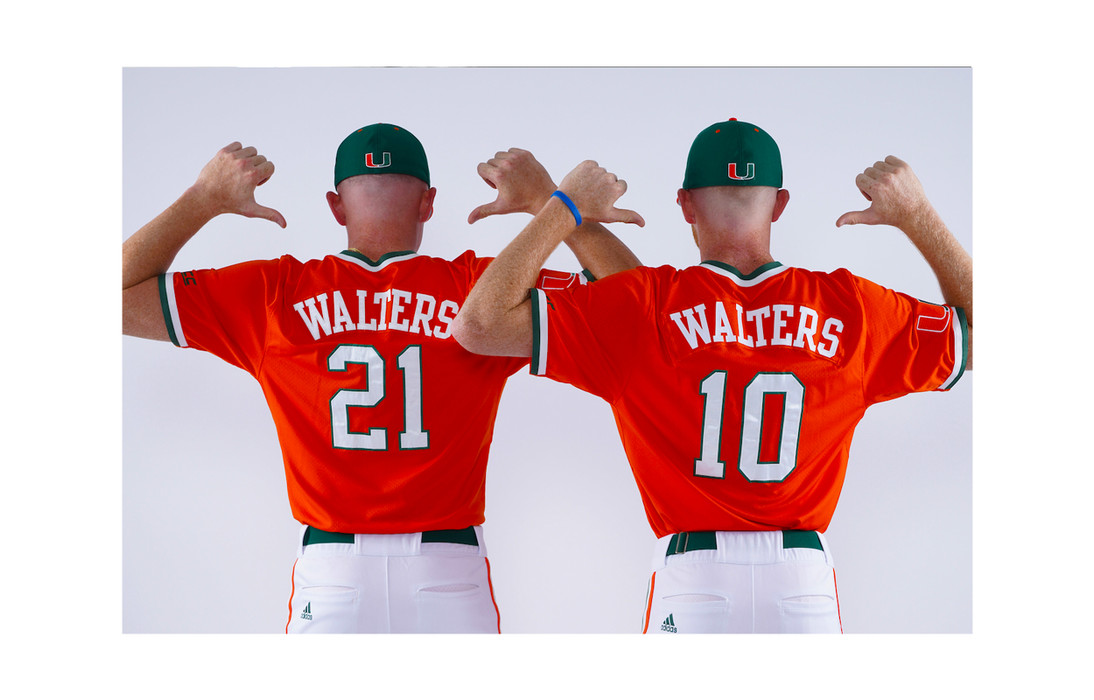 "I went with my gut this year. I just didn't want to live with any regret. Playing professional baseball is obviously my dream. It still is…But some things you can't get back and I wasn't willing to take that chance and live with that regret…I'm thankful to be here and play with him."
Understandably, the Hurricanes were more than pleased with his decision.
As Miami prepares to begin regional play Friday against Maine, Andrew Walters has 11 saves and a 1.08 ERA. He has notched 68 strikeouts over 41.2 innings and his 25 career saves are sixth-most in program history.
All season long, with his brother cheering him from the dugout, he's again and again proven why he's one of the nation's top closers and why the Hurricanes were so happy to have him back.
"When Walt called to let us know he was coming back, it was a great feeling," said Hurricanes head coach Gino DiMare. "You're always nervous when the draft comes around because you just never know. When we met with Walt and his father, we felt really good about the high likelihood of him coming back, but a lot of times, those things can change…We had to play it out. Walt was called the first day and the first day's a lot of money. We were nervous about that…When he turned that down, it was going to be difficult for a team to sign him after that…So, he was drafted late, but by that time, he had already made up his mind."
Said Brian Walters of the draft and his brother's decision to return to Miami, "That was a special moment for me because that was what I wanted. Obviously, I wanted him to be able to pursue his dream of playing professional baseball and I know that's what he wanted. But I also knew this would be special for us. Deep down inside, I wanted him to come back. I wanted to experience this with him. I hadn't been able to play with him for three years…We were away for a while, him being down here, me at junior college three-and-a-half hours away. That's the farthest me and my brother have been apart for a while. Just to know that we would be able to live together and play together, it was all running through [my mind] at that moment. Him saying that to me touched me…but I also knew it took some stress off his shoulders."
Reunited at Miami
With Andrew Walters' decision made, the brothers began preparing for what they hoped would be the experience of a lifetime.
They moved in together and established a routine, a routine that often included sharing meals, watching television together, fishing and occasionally, some high-stakes living-room basketball games.
Andrew Walters also did his best to help Brian manage his time and adjust to not only the demands of playing Division I baseball, but to the rigors of the college-level classes he was now taking.
And in the fall, Andrew Walters watched proudly – and nervously – as his brother took the mound for the first time as a Hurricane during Miami's off-season scrimmages.
"Starting to play with him on the big stage here was a lot different. I watched him pitch and I kind of felt anxious," Andrew Walters said. "I don't even know why, just watching him throw out there, I wanted him to succeed. Being related to someone and being able to share that with them was a different feeling. We played high school ball and all that stuff, but we were just kids having fun. Now, we're here at a top-level program, showcasing our talents here and playing and practicing to win a national championship. It's a different feeling. I was very anxious watching him throw out there in the intra-squad games and even in the games he did play that I was able to watch that happen."
Unfortunately, once the season started, everything changed.
Brian Walters got hurt. Andrew Walters has had to play without his brother beside him.
But the two brothers remain determined to find success – together and as individuals.
For Brian Walters, that's meant attacking the rehabilitation process with his brother's encouragement and remaining confident about the future that awaits him once he's able to return to the mound.
Andrew Walters, meanwhile, is driven by the goal of helping the Hurricanes return to the College World Series to compete for another national title.
That part of their journey begins now and both brothers say they're determined to do their part to help Miami move forward – be it on the mound or from the dugout.
"This is the team, these are the kids, these are the guys, these are the coaches, and this is the team that's going to do it. I still believe that. I believe we have plenty of talent, plenty of guys," Brian Walters said. "The guys have the heart. They want it and that's the biggest thing – if you want to go to a place like that, you've got to want it. And this team wants it. Just being able to be a part of that would be something…My brother, that's his dream. It's one of the big reasons he came back…I would love to see my brother pitching in Omaha. That's a dream come true for me as well. We're just keeping our spirits up. The thing is this team can do it."
Said Andrew Walters, "That's why I came back here, to step foot on that Omaha ground for the first time. That's the main reason I came back here and to do that with my brother is something special, something many people probably will never do. That's the goal right now. That's the last goal I have here at the University of Miami, to get on that field and bring home a national championship."