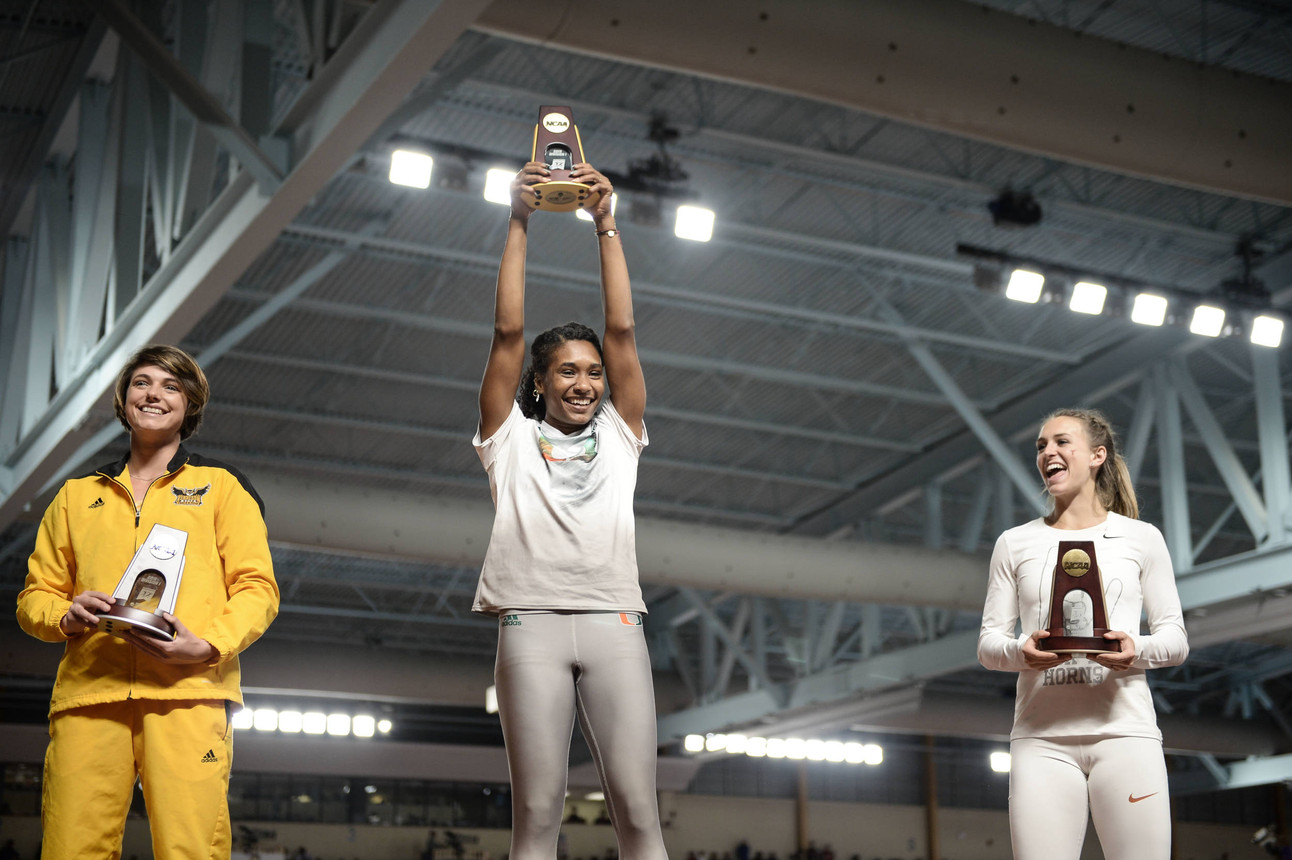 Track & Field History
The Miami track and field program is one of the most highly recognizable programs to date. Under the direction of Director of Track and Field/Cross country, Miami now has over 200 All-America honors and 17 individual National Champions.
Miami's track success doesn't stop at individual accolades, as the women have won 16 conference titles, eight while with the Big EAST and eight in the ACC. The Canes won the Big EAST outdoor title in six of their final seven years in the conference and opened their ACC tenure sweeping the 2005 and 2006 seasons in both indoor and outdoor.
The Canes also sports countless Indoor and Outdoor Conference Champions, All-Americans, National Champions and have featured plenty of athletes in the Olympics. In 2020, Miami became the first school in ACC history to sweep ACC Women's Indoor Championships Field MVP, ACC Women's Indoor Field Performer of the Year and ACC Women's Indoor Scholar-Athlete of the Year in back-to-back seasons.
Most of Miami's success has come under the tenure of Director of Track and Field/Cross Country Amy Deem. Prior to her hiring of head coach, the Canes had never produced an NCAA-qualifying mark.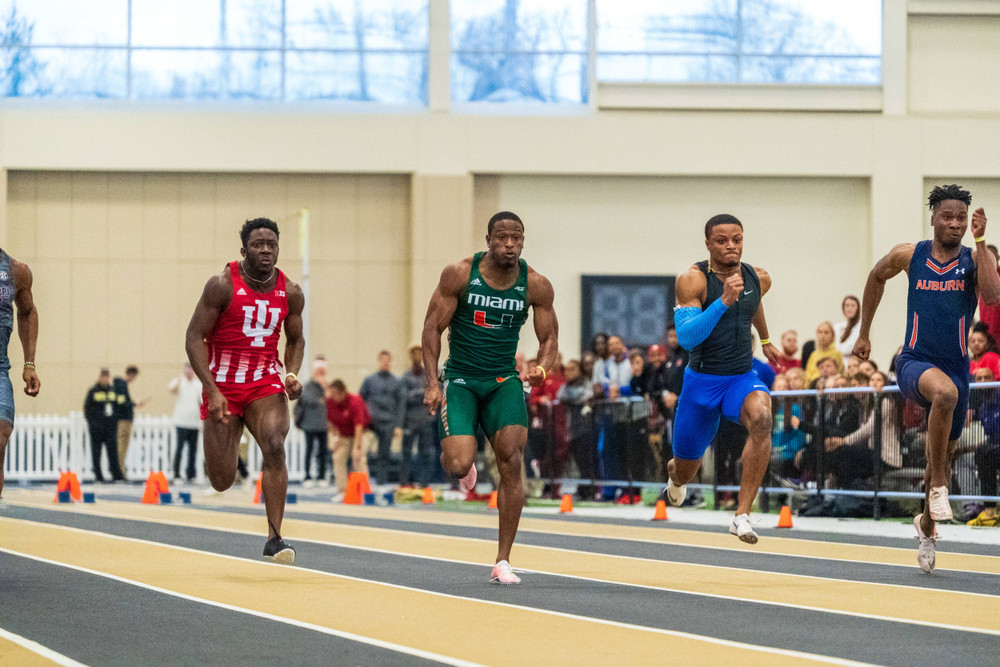 A list of the above accomplishments can be found here:
National Champions (17)

Gillian Russell – 5x National Champion
Davian Clarke – 2x National Champion

Only men's national champion in school history

Yolanda McCray
Lauryn Williams
Kimberli Barrett – 2x National Champion
Tabia Charles
Krista Simkins
Murielle Ahoure
Ti'erra Brown
Shakima Wimbley
Michelle Atherley

Indoor All-Americans

Six men, 10 honors

Tim Harris leading Miami with three honors

37 women, 77 honors

Tabia Charles recorded six honors during 2004-2006

Outdoor All-Americans

Six men, 11 honors

Davian Clarke leads Canes' history with four

50 women, 111 honors

Dominique Darden boasts 10 honors from 2003-2006

Canes in the Olympics

Miami has had numerous athletes and even coach, represented in the Olympics

Four different countries and five medals won

Davian Clarke – Jamaica – 1996, 2000, 2004

Earned a bronze medal in the 1996 4x400m relay

Murielle Ahoure – Ivory Coast – 2012
Patrina Allen – Jamaica – 2000 & 2004
T'erea Brown – United States 0 2012
Tabia Charles – Canada – 2008
Amy Deem (Coach) – United States – 2012
Ginou Etienne – Haiti – 2008
Alysha Newman – Canada – 2016
Gillian Russell – Jamaica – 1992, 1996

Earned a bronze medal in 1996 in the 4x100m relay

Lauryn Williams – United States – 2004, 2008, 2012, 2014

Only athlete to compete in two different sports
Earned gold in 2012 as part of the 4x100m relay
First individual medal by a Cane in 2004 in the 100m dash
Silver medal in 2014 in the bobsled

12 UM Sports Hall of Fame Inductees
16x Conference Champion (All Women)

8x – Big EAST Champions
8x – ACC Champions

28 Men's Indoor Conference Champions
41 Men's Outdoor Conference Champions
74 Women's Indoor Conference Champions
95 Women's Outdoor Conference Champions
Conference Awards

2x Women's Indoor Conference Championships Outstanding Field Performer of the Year – Big EAST
1x Women's Indoor Conference Championships Outstanding Performer – Big EAST
5x Women's Indoor Conference Championships Outstanding Track Performer
1x Track Performer of the Year
3x Field Performer of the Year
1x ACC Indoor Freshman of the Year
9x Women's Outdoor Conference Championships Outstanding Track Performer
1x Women's Outdoor Conference Championships Field MVP
1x Women's Outdoor Outstanding Performer – Big EAST
1x Women's Outdoor Track Performer of the Year
1x Men's Indoor Outstanding Track Performer
1x Men's Indoor Conference Championships Field Performer
1x Men's Indoor Outstanding Performer
1x Men's Outdoor Outstanding Conference Championships Track Performer
3x Men's Outdoor Outstanding Conference Championships Field Performer
2x ACC Women's Scholar-Athlete of the Year