University of Miami Athletics
Zach Hinsley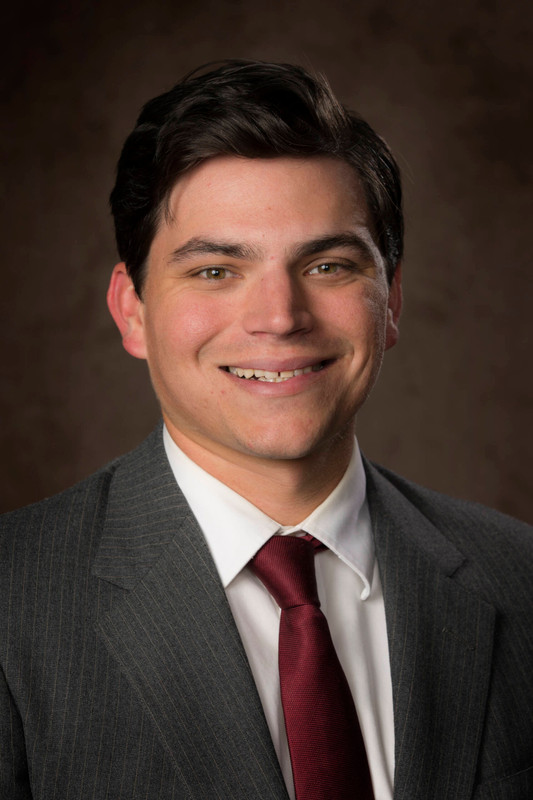 Zach Hinsley is in his first year as assistant swimming coach at the University of Miami in 2021-2022.
Hinsley returned to his alma mater after spending the previous four seasons on staff at Miami University in Ohio. He served two years (2017-2019) as assistant coach before spending his final two seasons (2019-2021) as the Redhawks' associate head coach.
Hinsley earned a Bachelor of Arts in psychology from The U in 2015 and served as Miami's volunteer assistant coach from 2014 – 2017.
"The opportunity to continue my coaching career at the alma mater of both myself and my fiancé is one we never thought would come to fruition," Hinsley said upon his hiring. "I am incredibly thankful for the lessons learned and all of the experiences I shared with the members of Miami University swimming & diving back in Oxford, Ohio."
Among the student-athletes Hinsley coached during his time on the Redhawks staff include four individual MAC champions, ten MAC relay champions, one MAC conference record breaker and 18 school record-breaking performers. Those athletes combined to produce two Men's MAC Team Championships, the highest women's MAC finish since 2014, one US Olympic Trials qualifier, and one Canadian Trials qualifier.
"I am very proud of the progress our team has made over the past couple of years. When we started the process of looking for a new assistant, it was important to me that we find someone that could add to that progress their first day on the job," head swimming coach Andy Kershaw said upon Hinsley's appointment as assistant. "Zach is that person in so many ways.
"Not only has Zach proven himself as a coach and a recruiter, but he also knows the university in and out," Kershaw said. "He will be able to help our swimmers develop in the pool, in the classroom, and, most importantly, as people."
In his final season in Oxford, Hinsley oversaw a men's team that won the MAC Championship while the women finished in third – the program's highest finish in five years. The Redhawks totaled four relay championships, five school relay records and one conference relay record in his final year, a campaign bolstered by the two highest scoring freshman classes in the conference.
At the 2020 MAC Championships, the Redhawks men finished second while the women finished fourth. The Miami men won three relays and three individual events during the championship meet as four athletes were named All-MAC First Team, seven athletes were named All-MAC Second Team and the RedHawks had the MAC Freshman Diver of the Year. On the women's side, Camila Lins de Mello repeated as the 200 free MAC Champion as she was named All-MAC First Team and Hannah Fuchs was named All-MAC Second Team following the conclusion of the championship meet. In addition, three swimmers qualified for the Olympic trials.
Hinsley helped lead the Redhawks men's team to the first MAC Championship since 2006, while the women's team finished fourth at the 2019 MAC Championships.  A combined 10 athletes were named to the All-MAC First Team and nine were named to the All-MAC Second Team. Academically, a combined 31 athletes were named Academic All-MAC and eight were named MAC Distinguished Scholar Athletes.
Hinsley assisted in guiding the men's team to a third-place finish and the women's team to a fourth-place finish at the 2018 MAC Championships. A combined four athletes were named All-MAC First Team, 10 were named All-MAC Second Team and 23 were named Academic All-MAC.
Prior to his time in Oxford, Hinsley worked with Hurricane Aquatics in Coral Gables in addition to his time as volunteer assistant for the Hurricanes. He was the head age group coach in his final year after serving as an assistant coach from 2013-16. Hinsley was also camp director of the program from 2014 through 2017.
Hinsley is engaged to Dr. Christine Orndahl, a fellow University of Miami alum.