University of Miami Athletics
Lindsay Shoop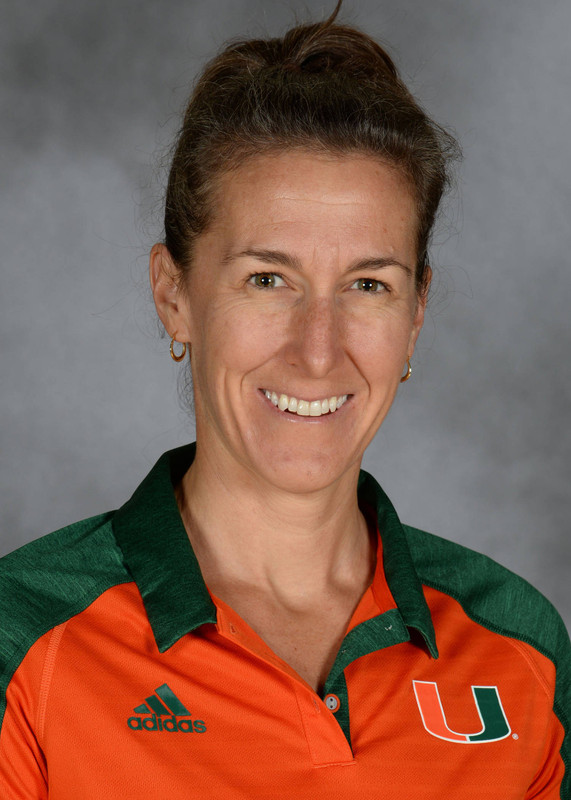 Lindsay Shoop joined the University of Miami staff in the fall of 2016. At that time, she brought with her more than seven years experience as a coach, as well as nearly seven years of competitive experience on the world stage, including an Olympic Gold Medal. 
During her first two years at Miami, Shoop assisted with the Canes rowing team while studying as a full-time graduate student. She completed her MSEd in exercise physiology at Miami in May 2018. Now as a proud alumna, she has taken on a permanent coaching role with added focus on recruiting the next generation of Canes, with an aim to mentor them throughout their time as student-athletes.
"I am thrilled to have Lindsay as our new recruiting coordinator and assistant coach," Sanderson said. "She has been a tremendous graduate assistant coach over the last two years and we are fortunate to retain her in a more permanent capacity. She will continue to help our student-athletes develop on and off the water."
Before joining the Hurricanes, her rowing career aside, Shoop spent two years working in Ocean Rescue for the City of Miami Beach, for which she became an EMT. She then transitioned to coaching where she spent three years' at the junior level and two at the NCAA DII level before moving to Division I. 
Her work with juniors saw many of those athletes go on to compete for various colleges and universities throughout the country, including Boston University, Columbia, Cornell, Dartmouth, Princeton, Stanford and others, with some competing as high as the Under-23 level. 
During her two years in NCAA DII, she helped guide Barry University to two undefeated seasons on their way to back-to-back NCAA titles. For aiding the team's performance during those seasons, she was honored with back-to-back CRCA Staff of the Year accolades.
Since arriving at Miami, Canes rowing has steadily improved its speed and morale, with the team growing year by year on its way to some of its best performances to date. 
During her own rowing career, Shoop competed collegiately from 2002-2004 for the University of Virginia where she learned to row in the Spring of 2002. She earned her bachelor's degree in Spanish with a minor in art history from Virginia in 2003, then pursued a graduate program through 2004. While at UVA, she became a two-time NCAA All-American, team captain, as well as spent two summers training at USRowing Pre-Elite Camps (now known as Under-23).
With the US National Team from 2004-2010, Shoop went on to win multiple medals as part of Team USA. As a four-time World Rowing Championship competitor, Shoop was part of the women's eights that claimed gold three times (2006, 2007, 2009) and set a world record in 2006. Having raced in the pair and/or eight at eight World Rowing Cup regattas during her career, she also earned three gold medals, a silver, and a bronze. 
At the 2008 Beijing Olympic Games, Shoop helped lead the US Women's 8+ to the Gold Medal where she was joined by Erin Cafaro, Anna Goodale, Elle Logan, Anna (Mickelson) Cummins, Susan Francia, Caroline Lind, Caryn Davies and Mary (Whipple) Murray. They were coached by Tom Terhaar. 
Shoop and her Olympic boatmates were inducted into the USRowing Hall of Fame in 2014.