University of Miami Athletics
Kevin Ivany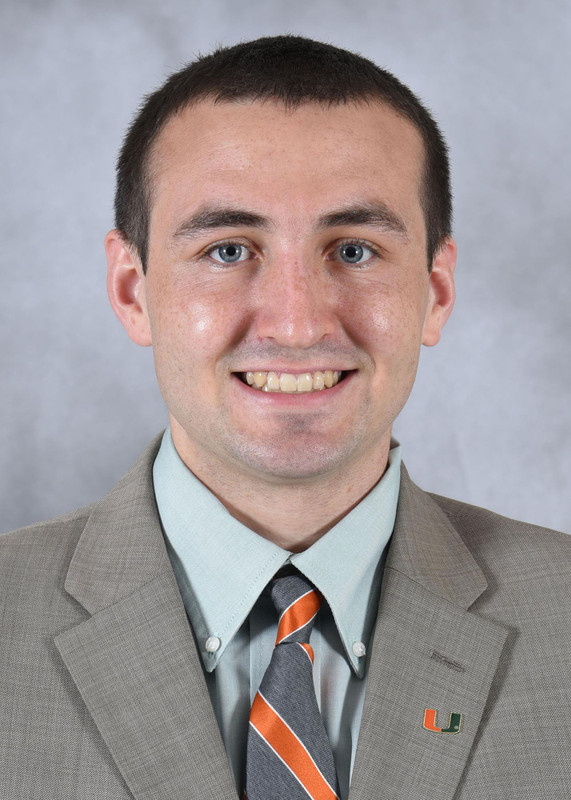 Kevin Ivany is in his first year as the assistant director of communications, after joining the University of Miami in June 2018.
As the primary contact for Hurricane's soccer, golf and men's tennis, Ivany is responsible for assisting with the day-to-day promotion of student-athletes and coaches, content on HurricaneSports.com and social media, preparation of game notes and almanacs, and the update of statistics and records for his assigned sports. He will also work with football and men's and women's basketball.
Prior to Miami, he served as the communications assistant at the BIG EAST Conference office. During this time, he helped promote the conference's 10 member schools and field hockey's four affiliate members, including 2017 national field hockey champion Connecticut and 2018 men's basketball national champion Villanova. As the primary contact for field hockey, softball, swimming & diving and tennis, Ivany selected weekly and yearly award winners, and covered each BIG EAST Championship.
Ivany returns to UM after spending a year (August 2016-July 2017) as a communications assistant, acting as the primary contact for men's tennis and secondary to men's and women's basketball.
In the spring of 2016, Ivany earned his bachelor's in sport media at Ithaca College.
While at Ithaca College, he worked in the athletic department during his junior year before interning with the athletic departments of Columbia and Cornell University during his senior year. While with the Lions he aided with game day operations for football in addition to men's and women's soccer and basketball as well as the media efforts for men's and women's tennis, cross country and rowing. He also volunteered at the 2016 MAAC Basketball Tournament and BIG EAST Conference Swimming Championships during the 2015 season.