University of Miami Athletics
James Knable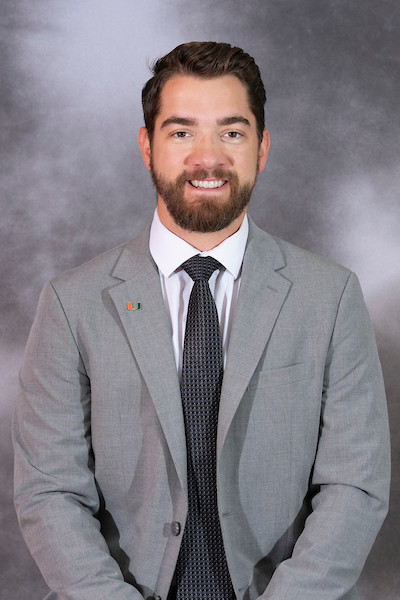 James joined the University of Miami in December of 2022. He currently serves as the digital strategist for the Miami Hurricanes Football team and digital strategist/sports information director for the Miami Track and Field/Cross Country program.
A Pittsburgh, Pennsylvania native and West Virginia University alumni, James earned his bachelor's degree in advertising/public relations with a minor in strategic communications in May of 2022.
Prior to joining the Miami family, James started his sports and reporting career during his first year of college working as a photojournalist for The Daily Athenaeum, the independent student newspaper at WVU, where he continued to work all four years of his college career.
In 2019, James joined the WVU Athletics staff as a digital media intern, where he continued to grow in photography and videography. Two years later, he was promoted within the department to the communications office, specializing in the men's basketball and wrestling teams.
During his final semester of college, James was hired by his hometown team, the Pittsburgh Penguins, as a media relations intern. Working alongside some of the most well-known figures in the sports communications industry and journalists of the Pittsburgh area, James has published multiple publications for the Pittsburgh Penguins to help build their brand at the highest level of hockey.
Son to John and Sherry Knable, younger brother to Sara, Jay, and older brother to Julianne, James enjoys fishing and spending his free time at Lighthouse Beach in Key Biscayne.