University of Miami Athletics
Butch Barry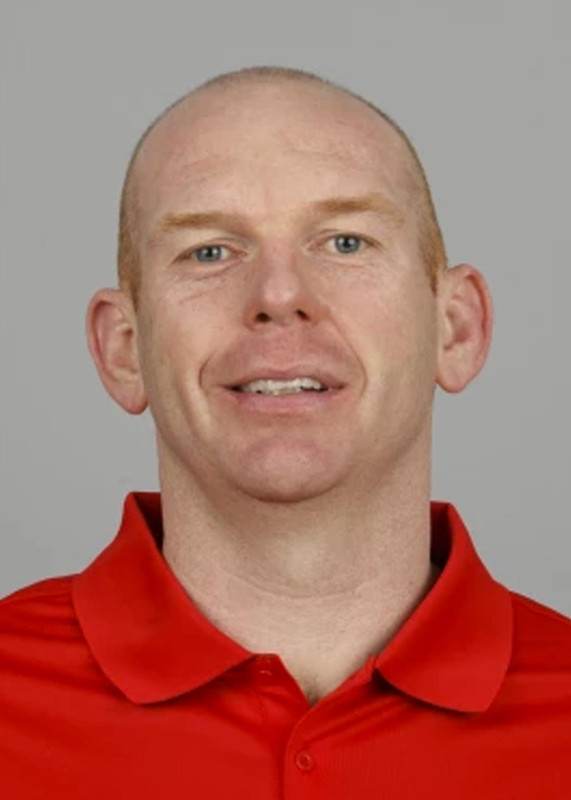 Butch Barry joined the University of Miami football program in January 2019, accepting the position of offensive line coach.
Barry spent the past four seasons as the assistant offensive line coach for the National Football League's Tampa Bay Buccaneers. He previously coached five seasons at Central Michigan under new Hurricanes offensive coordinator/quarterbacks Dan Enos.
Barry helped the Buccaneers average 415.5 yards per game in 2018, good for third in the NFL. In 2017, Tampa Bay amassed 352 first downs, which ranked second in the league, and tackle Donovan Smith started all 16 games for the third consecutive season, joining Paul Gruber as the only players in franchise history to start all 48 games in their first three seasons.
In 2016, Tampa Bay's offensive line helped the Buccaneers convert a franchise-record 43.9 percent of their third-down attempts. In 2015, his first season with the team, Barry assisted an offensive line that featured two rookie starters, but still managed to block for the NFL's second-leading rusher (Doug Martin – 1,402 yards) and tied for the fourth-fewest sacks allowed in the league.
Prior to his stint with the Buccaneers, Barry spent five seasons at Central Michigan, serving as offensive line coach in 2014 after coaching the tight ends from 2010-13. In 2014, Barry's unit paved the way for a 1,000-yard season by running back Thomas Rawls. As tight ends coach, Barry headed a group that combined for 63 receptions for 644 yards and six touchdowns over 2012-13, while helping CMU record another 1,000-yard rusher in Zurlon Tipton, who finished with 1,492 yards and 19 touchdowns in 2012.
Barry began his coaching career with the Chippewas as a graduate assistant in 2002-03 prior to coaching stops at Southwest Minnesota State University (2004-05), Michigan Tech University (2006-08) and North Greenville University (2009).
Barry played offensive line at CMU, earning Academic All-Mid-American Conference honors as a senior. He and his wife, Andrea, have two daughters, Aislin and Bridget, and a son, Finn.