University of Miami Athletics
Nicole Pendley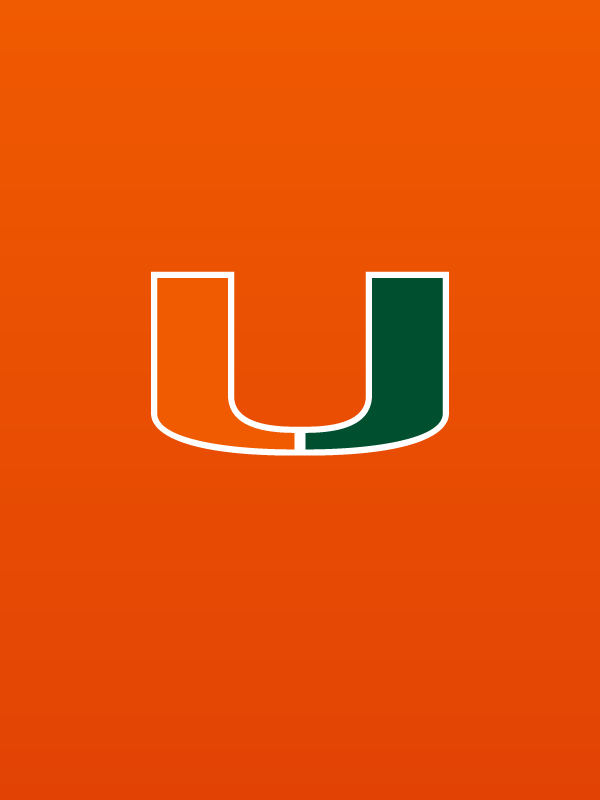 A two-time national champion at the University of Oklahoma, Nicole Pendley joined the Hurricanes in October of 2023 as the Associate Director of Development Initiatives. Pendley comes from Wichita State University where she was the Director of Softball Operations. Prior to Wichita State, Pendley spent two seasons as a graduate assistant at Mississippi State University.
A standout outfielder for the Sooners, Pendley brought home two national championships during her tenure at Oklahoma. The Rio Rancho, N.M., native was a three-time All-Big 12 honoree and earned three NFCA All-Region honors.
Pendley finished her career ranked sixth in games played (254) and RBI (189), seventh in home runs (47), eighth in at-bats (730), ninth in total bases (422) and runs (177) and tenth in extra-base hits (83) and total hits (240).
A competitor in big moments, Pendley was named the Most Outstanding Player at the 2018 Big 12 Championship and selected to the 2017 and 2018 All-Tournament Teams.
Pendley continues to compete professionally. She was selected as the No. 12 overall pick in the 2018 NPF Draft by the USSSA Pride and also played with the Cleveland Comets in 2019.
In 2020, Pendley joined Athletes Unlimited for its inaugural season, playing 14 games of a possible 15 games. She was one of the first four captains in the league's history and participated in the first player draft to form Team Pendley in Week 1.
Pendley received her master's degree in workforce education leadership at Mississippi State in 2021 and a bachelor's degree in planned programs at the University of Oklahoma in 2019.