University of Miami Athletics
Megan McLeod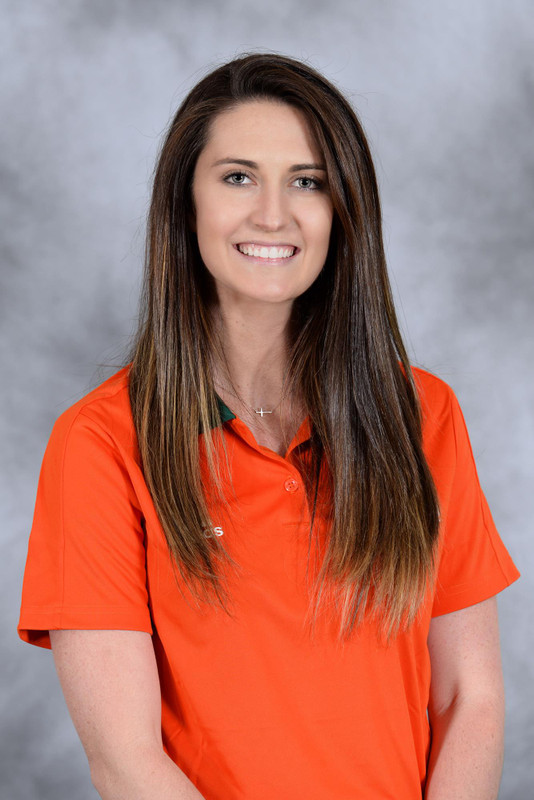 Megan McLeod is the coordinator of sports nutrition for all Olympic sports and the first full-time sports dietitian at the University of Miami. McLeod joined Miami to start her first season with the vision of developing the nutrition department.
 
McLeod is a licensed registered dietitian and meets with athletes across all Olympic teams to provide individualized nutrition recommendations for a performance edge, addresses medical nutrition conditions, injury prevention/treatment, body composition goals, etc. She also oversees the management and operations of the Nutrition Center, provides team education and develops/oversees nutrition policies and procedures.
 
A certified Body Project facilitator, McLeod has run programs to promote positive body image among collegiate athletes and college students.
 
Prior to joining the Hurricanes, Megan worked at Virginia Tech as a Gatorade Sports Nutrition Immersion Program (SNIP) fellow, overseeing individual team nutrition and implementing various programs to enhance student-athletes nutrition skills and knowledge. In addition, she interned at EXOS performance center with the NFL training program, helping educate athletes on appropriate food options to meet their body composition goals for the NFL Combine.
 
McLeod earned her bachelor's degree in nutrition and dietetics at the University of Florida. She received a master's in sports nutrition at Florida State University, while also traveling with the Seminole football team during the 2016 season.