University of Miami Athletics
Luis Feigenbaum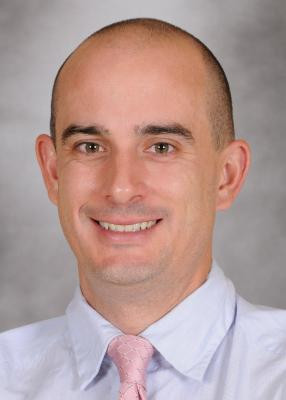 Luis Feigenbaum has been in his role as the Senior Associate Athletics Director for Performance, Health, and Wellness, since 2018. He was promoted to the position after serving as the inaugural UHealth Chief of Physical Therapy (2008-2018). Luis provides administrative oversight of the allied health service lines, which include Mental Health, Nutrition, Physical Therapy, Sports Science, and Strength & Conditioning, as well steering the Drug Testing Committee. He is also the Athletics Healthcare Administrator for the Department.
Nationally, Luis has worked on the NCAA's Committee on Competitive Safeguards and Medical Aspects of Sport (CSMAS) from 2019-2023, as the Strength & Conditioning representative. Luis has also served on three additional CSMAS sub-committees: Drug Appeals, Performance and Prevention, and Research.
Regionally, Luis fulfills the role of representative as the Healthcare Administrator for the ACC's Healthcare Advisory Group.
At the University, Luis is the founder and Program Director for the post-professional University of Miami Sports Physical Therapy Residency program and is a Clinical Associate professor/core faculty in the Department of Physical Therapy in the Miller School of Medicine.
Luis is a Board-Certified Sports Clinical Specialist (2008) through the American Board of Physical Therapy Specialties, Certified and Licensed Athletic Trainer (2003) by the National Athletic Trainers Association, and a Certified Strength and Conditioning Specialist (2000) by the National Strength and Conditioning Association.
He is a two-time graduate of the University of Miami, with a Bachelor of Health Science (1004-1998), and a Master of Science in Physical Therapy (1998-2000). He earned his Doctor of Physical Therapy in 2011 from Temple University. Luis is pursuing a Doctor of Education (Ed.D.) in Educational Psychology, with an emphasis on Instructional Systems and Learning Technologies, from Florida State University.
A native of Miami, Feigenbaum and his wife, Jessica, also a two-time alumna of the University of Miami, have two daughters, Siena and Presley.