University of Miami Athletics
Kortne Gosha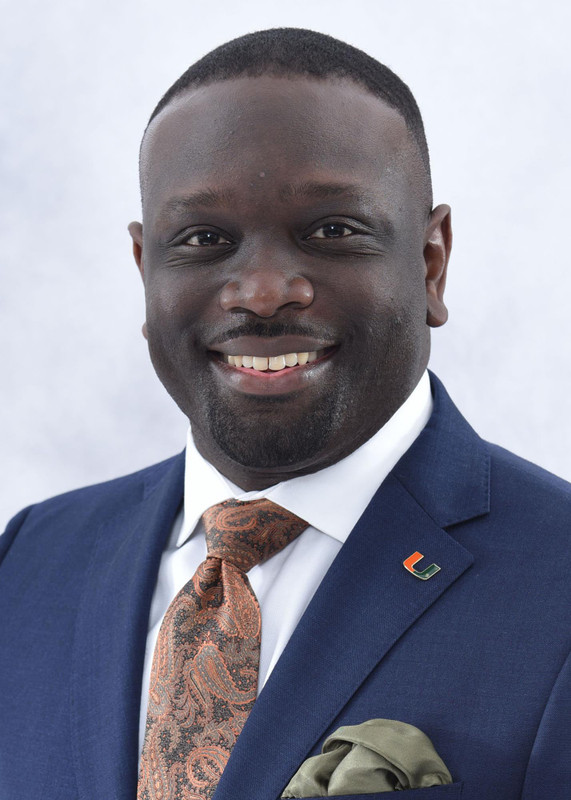 Kortne Gosha is in his second year with the University of Miami athletics department as Associate Athletic Director for Facilities & Operations. In this role Gosha, oversee day- to day facility and event operations, grounds, custodial, information technology, access control and capital projects. In his brief tenure Gosha has assisted in over $50 million dollars in capital improvement projects.
Before joining the hurricanes, Gosha served as Associate Athletic Director and Chief Operating Officer from 2014- 2018, Assistant Athletic Director of Equipment Operations from 2012-2014 at Middle Tennessee State University. In his tenure at MTSU Gosha is credited for being the renegotiating the department's multi-media rights contract, a new contract with apparel provider Nike, and oversight of $40 million in capital improvement projects while overseeing an annual $36 million operating budget. In 2018 Gosha wrote and implemented the sale of alcohol at athletic venues as the first institution in the state of Tennessee to serve on campus. 
 
Gosha oversaw equipment operations, sports medicine, strength and conditioning, contracts, facilities and all athletic events including post-season competition. He also assists the director of athletics as sports administrator for football and basketball, while serving as the primary sport administrator for baseball, men's and women's track.
 
Gosha made his way to Murfreesboro from Jacksonville State University where he worked three years as an equipment manager. He served as the Gamecocks student manager from 2007 until July 2011 before being hired full-time in August 2011 as the coordinator of operations and facilities. In that role, Gosha handled the day-to-day operations, planned team travel, drafted athletic department apparel contracts, served as camp director for summer, coordinated use of athletic facilities, events and coordinated the $47 million Paul Snow Stadium project before leaving his post in 2012.
 
Gosha earned his degree in Political Science from Jacksonville State University in 2011 and a Masters in Sports Management from Southern New Hampshire University in 2014. He was also accepted into the 2015 class of Collegiate Athletic Leadership Symposium, graduate of the 2016 Sports Management Institute, 2018 NCAA Dr. Charles Whitcomb Leadership Institute, & 2019 LEAD1.
Gosha also has memberships to the Athletic Equipment Managers Association, Minorities Opportunities Athletics Association, Collegiate Events & Facilities Management Association and Collegiate Business Management Association.
 
The Birmingham, Alabama native resides in the beautiful city of Miami.