University of Miami Athletics
Heather de la Osa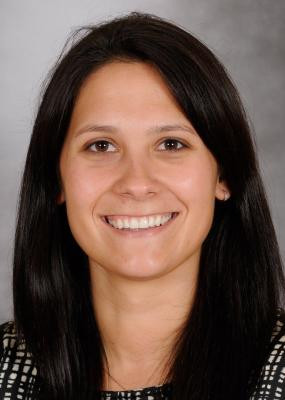 Heather de la Osa joined the University of Miami as an academic advisor in July 2012.
Prior to joining the academic advising team, she had served as an intern since August 2011. As an intern her responsibilities included tracking the academic progress of the swimming & diving and golf teams, and individual student-athletes on the football, baseball, and women's soccer teams to ensure NCAA eligibility, monitor academic performances and assist in the planning and implementation of the annual University of Miami student-athlete graduation reception.
Prior to joining Miami, de la Osa served as a graduate assistant for the Carrollton School of the Sacred Heart (Miami, Fla.). As a graduate assistant, she aided in the coordination, implementation and collection of fees for nine development programs and managed the incoming and outgoing FHSAA game contracts for 17 varsity, junior varsity and junior high teams.
A women's lacrosse player at Vanderbilt University, de la Osa graduated cum laude in 2008 with a bachelor's degree in human and organizational development. She earned her master's degree in sport administration from the University of Miami in 2011.