University of Miami Athletics
Chris Johnson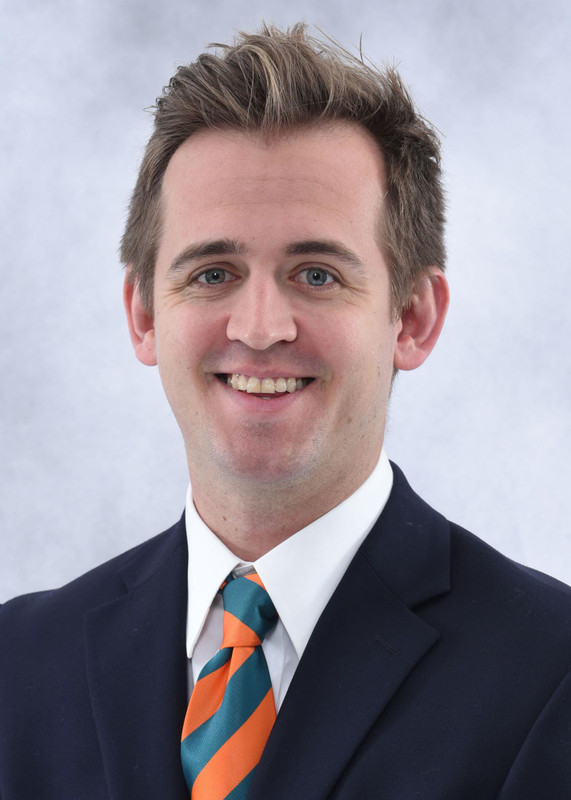 Chris Johnson joined the University of Miami Athletic Department in 2017 as the Associate Director of Compliance for Rules Education.
Prior to Miami, Johnson served as the Assistant Athletic Director of Compliance at The Citadel in Charleston, South Carolina. During his time at The Citadel, Johnson was responsible for supervising all aspects of a compliance team responsible for 16 NCAA Division I teams and over 400 student-athletes. Johnson served as a member of the athletic department's senior staff helping to develop the strategic goals and direction of the department as well as being the primary liaison for eligibility, recruiting, amateurism, rules education, financial aid, and all other NCAA issues.
While in Charleston, Johnson created a program in collaboration with Dean Abrams from the Charleston School of Law that sought qualified law school graduates and prepared them for a career in Division I compliance. Under his supervision, the program saw multiple graduates successfully placed in full-time compliance positions at other Division I institutions.
Prior to The Citadel, Johnson worked with the Georgia State University compliance office in Atlanta, Georgia.
Before NCAA compliance, Johnson spent time working in criminal defense and civil litigation law.
A native of Tampa, Fla., Johnson graduated from the University of Miami. Johnson then earned his Juris Doctor from Emory University in Atlanta, GA. He also obtained a Master of Arts in Sport Management from The Citadel.