University of Miami Athletics
Cecilia Esteban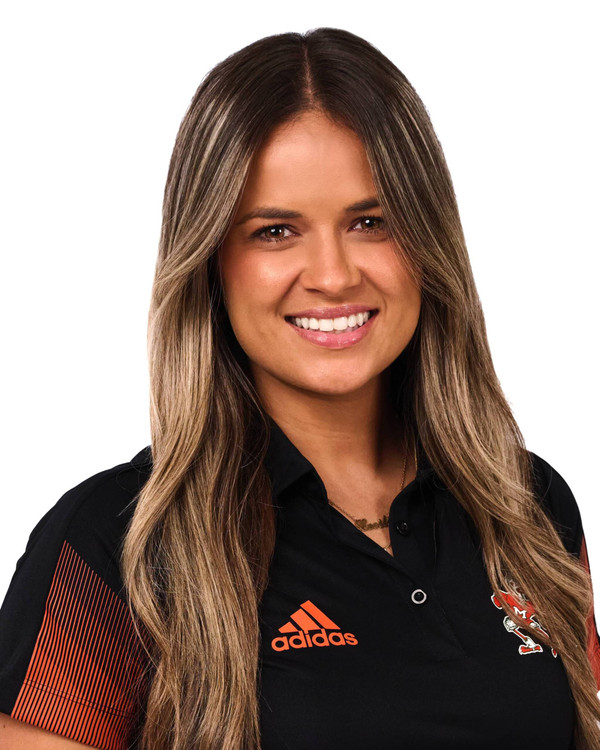 In her role as Spirit Coordinator, Cecilia Esteban oversees the Cheerleading Team, Sunsations Dance Team, and the Sebastian the Ibis Mascot Program. She is also the first full-time Head Cheerleading Coach in the University of Miami's history. Under Esteban's leadership, and with her combined 20 years of experience in cheerleading, the University of Miami Spirit Program is looking to elevate their national recognition both on the sidelines and on the competition mat.
Born and raised in Miami, Esteban has been coaching competitive cheerleading for 14 years. In 2016, she became an Assistant Varsity Cheerleading Coach at St. Brendan High School where she helped lead the team to its first FHSAA Competitive Cheerleading State Championship. In the following years, as a Co-Head Coach, she won seven consecutive state titles and placed top five at UCA High School Nationals for three years.
In 2010, she competed at NCA College Nationals with Florida International University and realized then that coaching college cheerleading would be in her future!