University of Miami Athletics
Catherine Coffenberg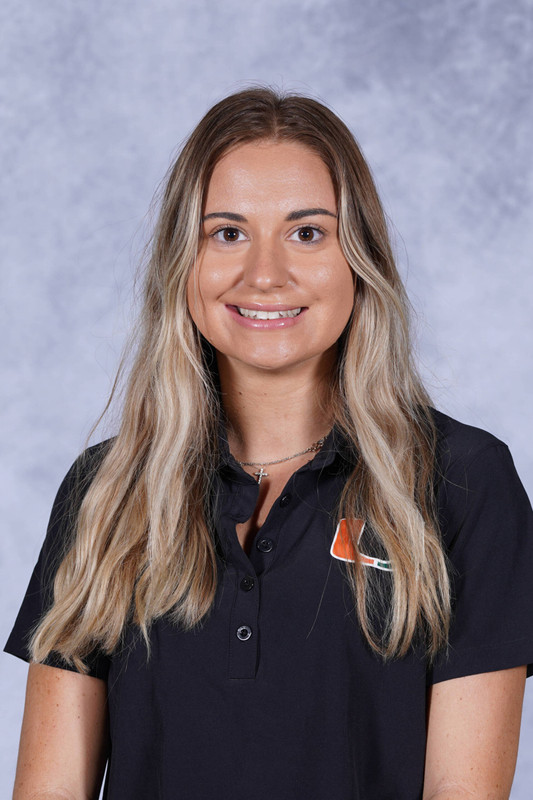 Catherine Coffenberg serves as the primary communications and media relations contact for the Miami Hurricanes golf, rowing, swim, and dive teams, while also assisting with football tasks as assigned. She is part of the Sport Industry Program (SIP), earning her master's degree in sport administration.
A native of Monmouth County, N.J., Coffenberg graduated from the University of Miami in May 2022, with a bachelor's degree in media management and a double minor in sport administration and music business and entertainment industries.
Coffenberg was an intern in the athletic communications department, primarily assisting with baseball, basketball, football, and women's tennis. She also has previous experience in marketing, having served as the marketing coordinator at Preferred Properties Real Estate. Additionally, she was a content intern for SportsBlog.com.
During her time at Miami, she was a member of a variety of different clubs and organizations including: Dean's student circle mentor and ambassador, department of orientation, Camner Center tutoring, National Society of Collegiate Scholars, Sigma Alpha Pi, Hurricane Productions, USPORT, WVUM 90.5 FM, American Marketing Association, club tennis, and the media management association.