University of Miami Athletics
Cameron Dobbs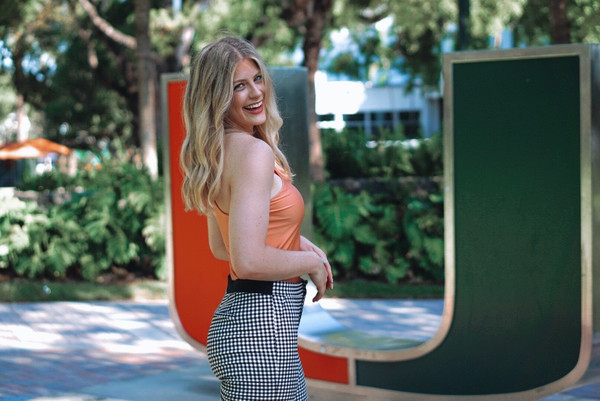 Cameron Dobbs is the Manager of Sponsorship Content and On-Air Host with Legends and the Miami Hurricanes. Dobbs initially joined staff in August 2022, but is no stranger to the Hurricanes family.
Prior to being hired by Legends, Dobbs worked as the in-game host for Hurricanes Baseball. Still, her skills as a communicator were noticed well before, during her time as an athlete at The U.
Dobbs played volleyball for the Miami Hurricanes from 2017-2019. Though her playing career was cut short due to a career-ending injury, NCAA medical disqualification, and medical retirement, she joined the staff as a Student Assistant Coach for her remaining two seasons in 2020 and 2021. In her time with the Canes, she earned her bachelor's degree in broadcast journalism and master's degree in journalism, graduating from both with Summa Cum Laude honors. In her four and a half years, Dobbs anchored and reported for the award-winning campus television station, UMTV. As an ACC Top Six for Service recipient (2019), she passionately served her community, most notably spearheading Operation Christmas Child and sending over 3,400 gifts in shoeboxes to children overseas, which led her to be featured on CNN and HLN as a "Difference Maker." In 2021, she received the Athletic Director's Award. Dobbs is also a member of the Iron Arrow Honor Society, the highest honor attained at the University of Miami.
She has spent many hours as a sports reporter, event host, and an on-air personality for The U, ACC Network, Stadium, and others. She co-owns PWYFA Play Where Your Feet Are™ and travels the country speaking to universities, schools, organizations, athletes, and audiences of all ages, preaching motivation and the contents of her book, PWYFA Play Where Your Feet Are™. She also coaches clinics and hosts the PWYFA Play Where Your Feet Are™ podcast.
She is the daughter of John and Paula Dobbs and has one brother Sam and one sister Kelsey. Sam played football at Vanderbilt University and Kelsey played volleyball at Auburn University. Dobbs' father also played football at Auburn University, and her mother worked as a Tigerette in recruiting services with the team.