University of Miami Athletics
Brad Canfield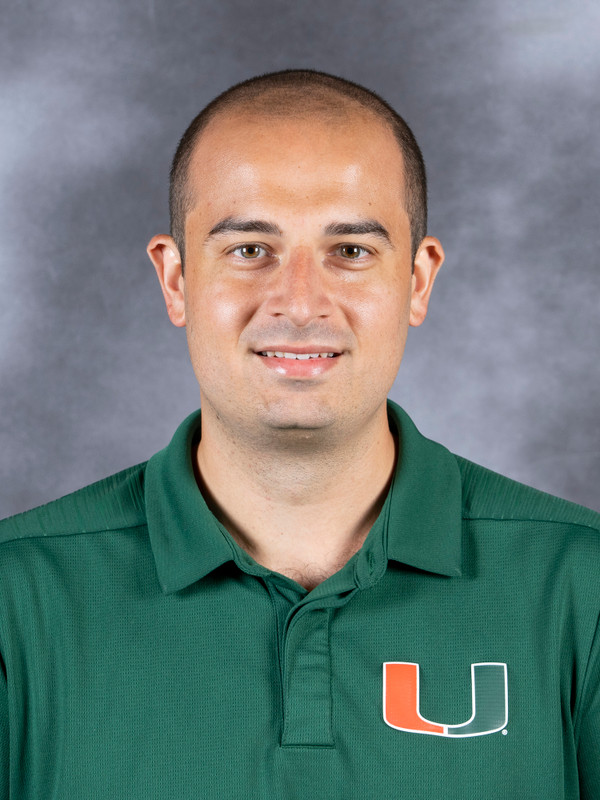 Bradley Canfield began his full-time role with the Miami Hurricanes Athletics Production Services department in January 2018.
Canfield currently serves as the primary broadcast producer for the ACC Network and other internal athletic events on campus on both a linear and digital basis. Canfield, who was hired as a Video Producer, was promoted to Director of Production Services in June 2021. Previously, he served as a Manager of Production Services from 2019-2021
The East Setauket, NY native, is also responsible for producing studio-based digital content to enhance fan experience and engagement. He has also produced the Hurricanes coaches shows since 2017. He has produced programs such as Hurricanes Gameday, a 2-hour special pre-game show during the 2020 football season.
Prior to joining production services in a full-time capacity, Canfield served as a student broadcast assistant from 2015-2018. He also served as a football videographer where he shot practices on Greentree Practice Fields and games from the sideline of Hard Rock Stadium from 2015-2017.
A 2017 graduate of Miami, he holds a bachelor's degree in Broadcast Journalism. As a student, Canfield served as an Executive Producer on the UMTV program SportsDesk, a weekly 30-minute student run show focused on Miami sports news.