University of Miami Athletics
Alejandro Benites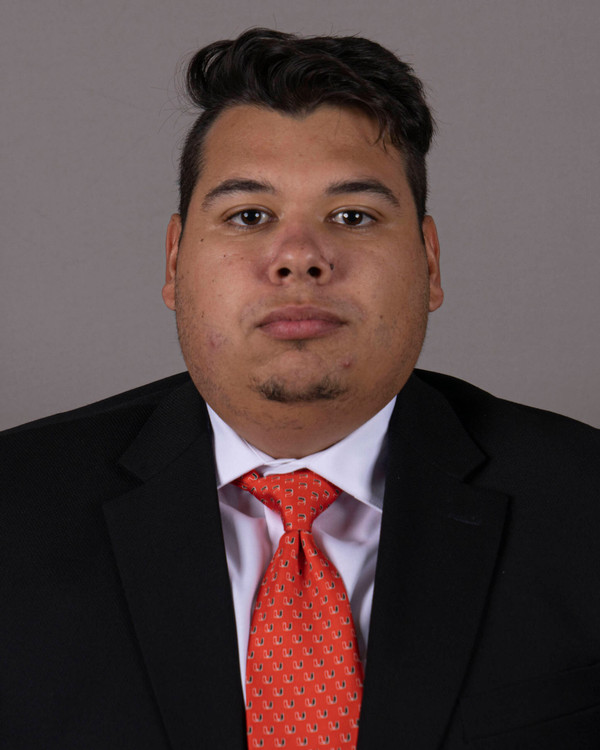 Alejandro Benites joined the University of Miami in 2021 as the assistant video coordinator. Benites' duties for the Hurricanes include providing coaches and players with both opponent and self-scout film, managing an inventory of over 125 iPads and coordinating a team of student assistants.
Benites joined Miami after a three-year stint at the University of Central Florida as a student video intern from 2018 to 2020. In 2020, Benites coached at Orlando Christian Prep where he helped lead the team to a SSAC 3A state Championship as the co-offensive coordinator and offensive line coach.
Benites earned a bachelor's degree in sports and exercise science from UCF in 2020.