University of Miami Athletics
Shelly Sclater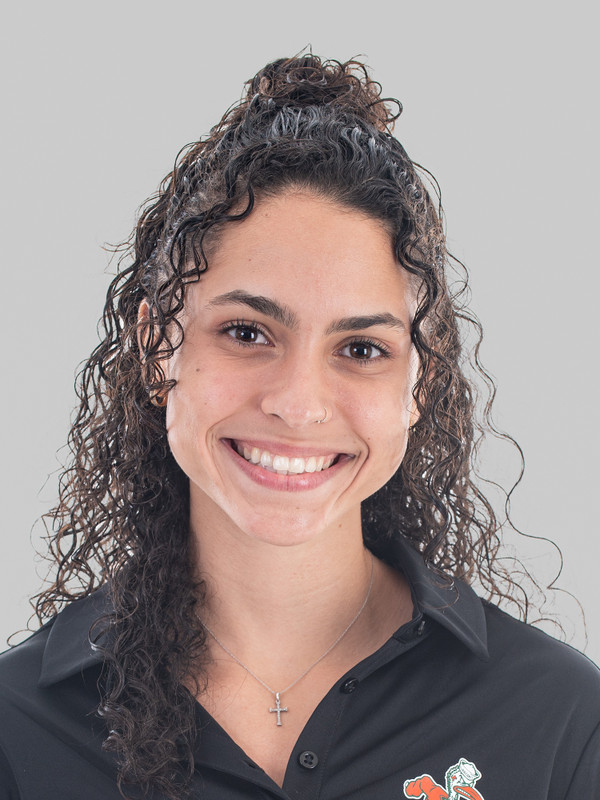 2020-21: Coxed the 2v8 for the entirety of the 2021 season…Took home first place (7:07.60) as a member of the 2v8 at a tri-race against Jacksonville and Stetson (3/26)…Helped the 2v8 to a bronze medal (8:06.68) at the Sunshine State Invite (4/3)…Posted a first-place finish (6:46.87) in a head-to-head race with UCF as a member of the 2v8 boat (4/16)…Crossed the finish line in fifth place (7:16.370) with the 2v8 in the Grand Final of the Lake Wheeler Invite (4/24)…Recorded a sixth-place showing (6:56.770) in the 2v8 Grand Final at the ACC Championship (5/15)…Helped Miami to its best team finish (sixth) at the ACC Championship since 2014.
2019-20: Coxed the 2v8+ and the 3v4+ at the Head of the Indian Creek (10/12)…Placed second in the varsity eight race (14:37.48)…In the 2v4+, finished in third with a time of 16:13.71…Coxed the 2v8+ at the Rivanna Romp (11/17), finishing 19th with a time of 15:20.70…Spring season cancelled due to COVID-19 outbreak.
High School: Sclater received the Wekiva High School's Most Scholarly Athlete award in 2017, a part of the top 5% of graduating class in 2017 … played Cross Country 2014, 2016, Track and Field in 2014-2017, and weightlifting in 2015-2016 … Captain of the girls Cross Country team in 2016.
Personal: Full name is Shelly Sclater … Daughter of Roseline Sclater and Bradley Sclater … sister to Jaden Sclater (8), Darien Deceus (6), Sabrina Sclater (19), Leiloni Sclater (4), and Aaliyah Deceus (3).