University of Miami Athletics
Eden Mindel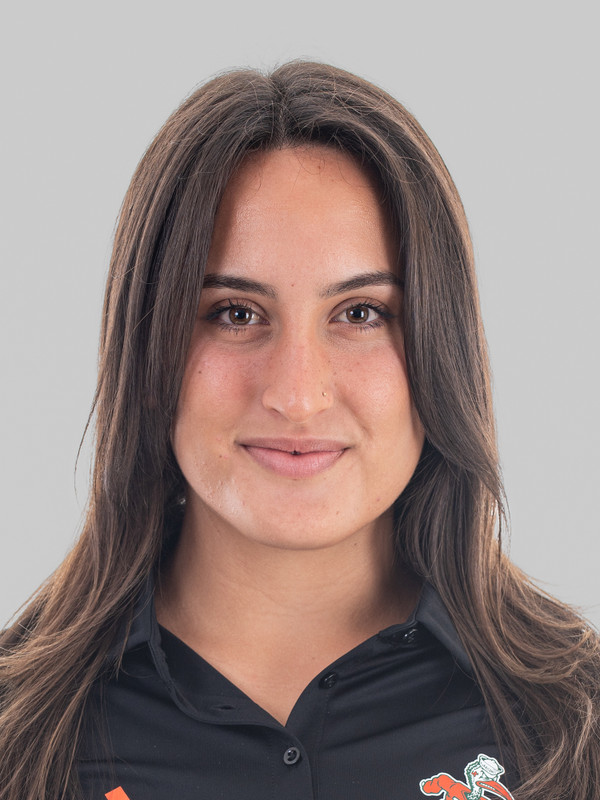 2020-21: Rowed in the 2v8 for the entirety of the 2021 season…Took home first place (7:07.60) as a member of the 2v8 at a tri-race against Jacksonville and Stetson (3/26)…Moved to the 2v8 stroke seat for the final four races…Helped the 2v8 to a bronze medal (8:06.68) at the Sunshine State Invite (4/3)…Posted a first-place finish (6:46.87) in a head-to-head race with UCF as a member of the 2v8 boat (4/16)…Crossed the finish line in fifth place (7:16.370) with the 2v8 in the Grand Final of the Lake Wheeler Invite (4/24)…Recorded a sixth-place showing (6:56.770) in the 2v8 Grand Final at the ACC Championship (5/15)…Helped Miami to its best team finish (sixth) at the ACC Championship since 2014.
2019-20: Member of the 2v8+ at the Rivanna Romp (11/17), finishing 19th with a time of 15:20.70…Spring season cancelled due to COVID-19 outbreak.
2018-19: Member of the 2V4+ at Oak Ridge Cardinal Invitational (March 16th-17th)… Finished third in Saturday morning session with a time of 7.00.411… Finished third in Saturday afternoon with a time of 6.41.076… Finished third in Sunday race with a time of 6.52.965…Member of the Varsity 4 boat that finished sixth in a Friday preliminary race at the Sunshine State Invitational with a time of 7:42.18…Placed third in a Saturday Petite Final with a time of 7:43.96…At the Natoma Invitational, earned a third-place finish with the Varsity 4 with time of 7:32.5 in Saturday morning's race…Earned second place with time of 7:39.6 on Saturday afternoon…Placed second with a time of 7:43.38 on Sunday…Finished second in Final 2 as a member of the Second Varsity 4 at the Lake Wheeler Invitational with a time of 7:41.67…Finished in third place in the Varsity 4's opening heat at the ACC Championships…Earned a sixth-place finish in the Grand Final with a time of 7:48.162.
High School: Attended Oaks Christian High School…Four-year member of the cheerleading team…Three-time honor roll honoree.
Personal: Parents are Dan and Lisa Mindel…Three siblings, Lily, Molly and Sam…Majoring in marine biology and ecology…Enjoys freediving and painting…Raised on the north shore of Kauai, Hawaii.