University of Miami Athletics
Enrique Borrego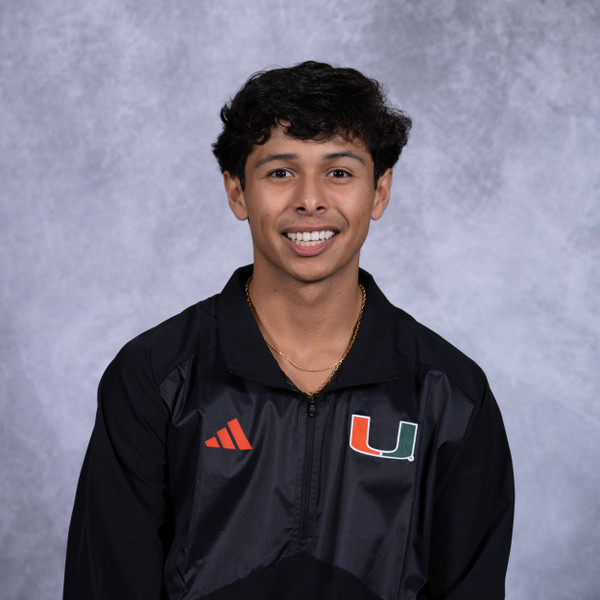 NIL Opportunities
Powered By

Engage with Enrique today!
2023 Outdoor: Made his outdoor track and field season debut at the Hurricane Invitational, placing 10th with 4:04.69 in the 1500m…secured bronze with the men's 4×400 relay team at the Hurricane Collegiate Invitational with 3:22.61.
2023 Indoor: Placed second at the Texas Tech Red Raider Open in the mile with 4:13.78…solidified a personal best of 4:12.52 and broke into the number two spot in the Miami indoor record books for the men's one mile at the ACC Indoor Track and Field Championships.
2022 Cross Country: Placed 14th in the 5K with 16:13.20 at the UCF Cross Country Invite in collegiate debut…posted personal bests of 16.13.2 in the 5K, 20:05.3 in the 6K, 25.42.5 in the 8K, and 32:24.30 in the 10K for his freshman season.