University of Miami Athletics
Daphnee Lavassas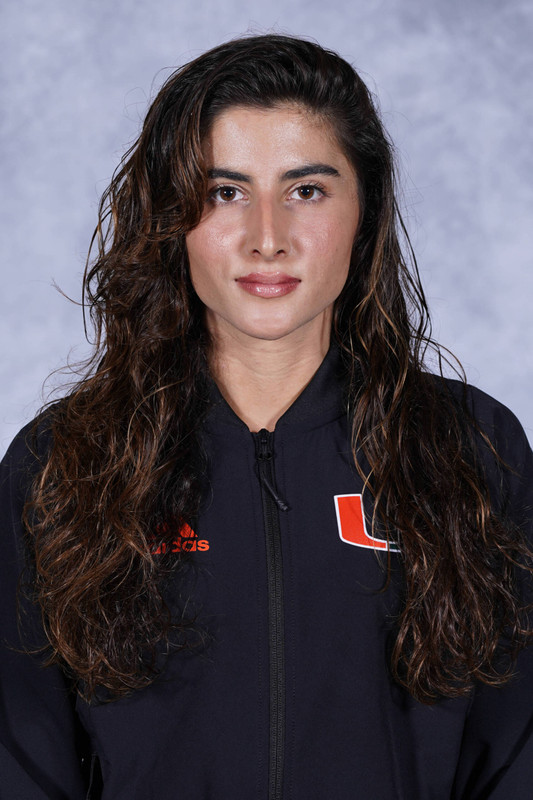 2021 Cross Country: Posted a 6K time of 21:05.98 at NCAA South Regionals, the second fastest in program history… recorded Miami's seventh best 5K time of 18:00.5 at the XC23 Invitational… opened the season in the 5K at the FAU Invitational with a time of 18:21.70… was the first Hurricane to cross the finish line in the 6K at the FSU XC Open with a time of 22:12.1… ran a 6K of 21:08.2 at the Paul Short Run… paced to a 6K finish of 21:53.7 at the ACC Championships.
2020 Cross Country: Broke into Miami's all-time 6K top 10 list in her first-ever cross country race as a Hurricane with a time 21:53.7 at the Mountain Dew Invitational to finish 14th overall… First female for the Canes to cross the finish line in the women's 5K at the FSU Invitational with her time of 18:03.9… Finished with a time of 22:53.4 in the women's 6K at the ACC Cross Country Championships.
2020 Outdoor: Season canceled due to COVID-19.
2020 Indoor: Did not compete during the indoor season.
Personal: Lavassas holds the U18 Panhellenic Indoor Track and Field record in the 3000m with a time of 9:58.64. She has represented Greece on both the U18 and U20 teams in both the 3000m and 5000m races. She finished third twice in the Balkan U18 3000m race and competed in the U20 European Cross Country race in the 5000m finishing in the top 20 in 2019.