The Season Ticket Holder Experience
Season tickets for the 2023 football season are no longer available.
Season Ticket Holders Benefits
Season Ticket Holders for Football, Men's Basketball, Women's Basketball and Baseball create the ultimate atmosphere for our student-athletes and coaches on game day. Reference this page to learn about the exciting benefits, experiences and staff dedicated to WOW you every step of the way.
Dedicated Client Experience Specialist or Account Executive
All Season Ticket Holders are assigned a dedicated representative to provide world-class customer service, assist with all account needs, enhance gameday experiences and be the primary contact for all things Canes.
Interest-Free Payment Plans
Convenient, interest-free, monthly payment plans are available. Payments are automatically charged to your credit card on the last business day of the month.
Online Account Manager
This easy-to-use tool allows Season Ticket Holders to manage their tickets online. Reissue your tickets digitally, transfer unused tickets to friends and family, donate tickets to military families or post tickets for resale using the StubHub Marketplace.
Employee and Alumni Discounts
University of Miami employees and alumni are eligible for discounted ticket pricing in select sections. Limit of four (4) tickets at discounted rate.
Ticket Pre-Sales
Priority access to single game tickets for home games and special events.
Annual Seat and Parking Upgrade Options
Season Ticket Holders who renew by the established renewal deadline receive an invitation to participate in a seat and parking relocation process. Add-on or upgrade your seats prior to being offered to the general public.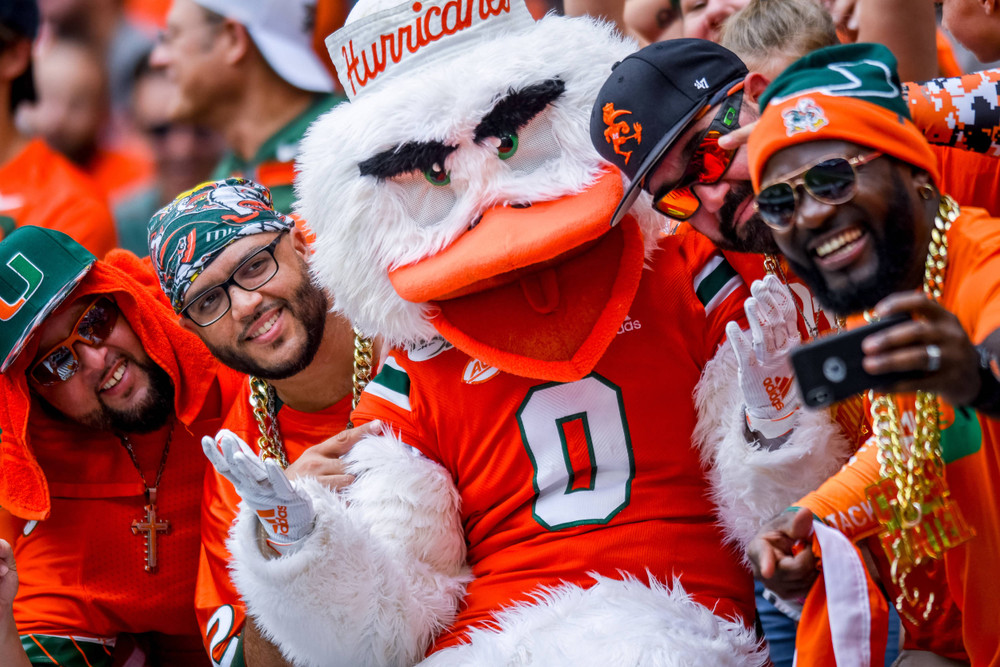 Football
Exclusive Access to Away, Neutral Site and Bowl Game Tickets
As a Miami Hurricanes Football Season Ticket Holder and Hurricane Club Member, you have exclusive priority to purchase tickets to away, neutral site, and bowl game tickets within the Miami Hurricanes allotted sections.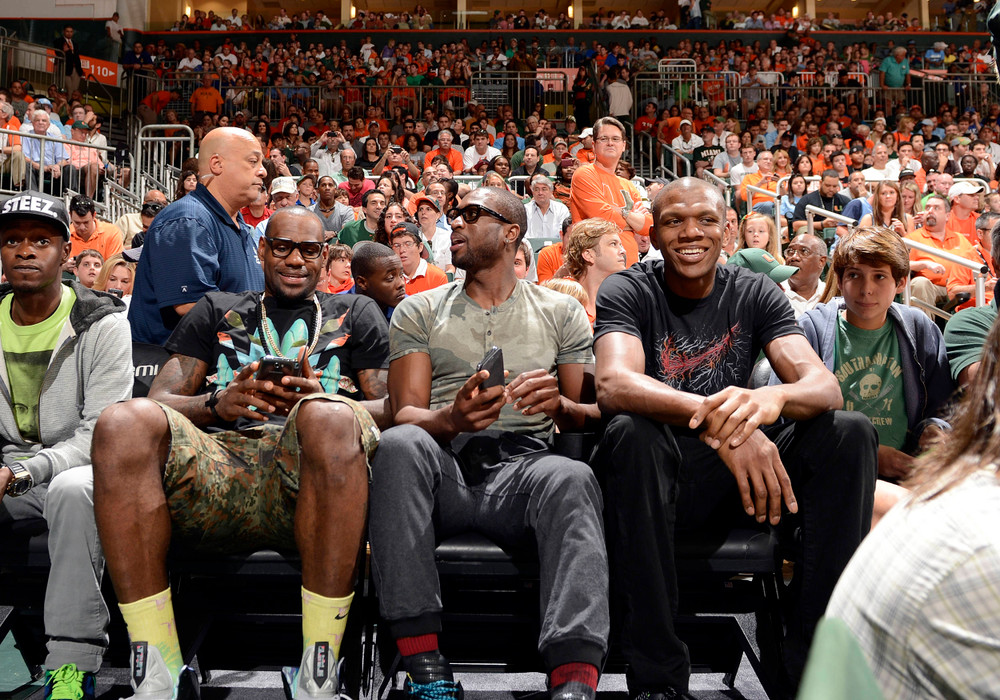 Men's Basketball
Complimentary Women's Basketball Season Tickets
Season Ticket Holders may claim complimentary Women's Basketball season tickets for general admission seating.
Post-Game Photo on the Court
After a select game, Season Ticket Holders can get a professional photo of their family, friends and fellow Canes fans. This digital keepsake will be emailed to you the following day!
Exclusive Access to Post-season, Championship and NCAA Tournament Tickets
As a Miami Hurricanes Men's Basketball Season Ticket Holder and Hurricane Club Member, you have exclusive priority to purchase tickets to post-season, championship and tournament tickets within the Miami Hurricanes allotted sections.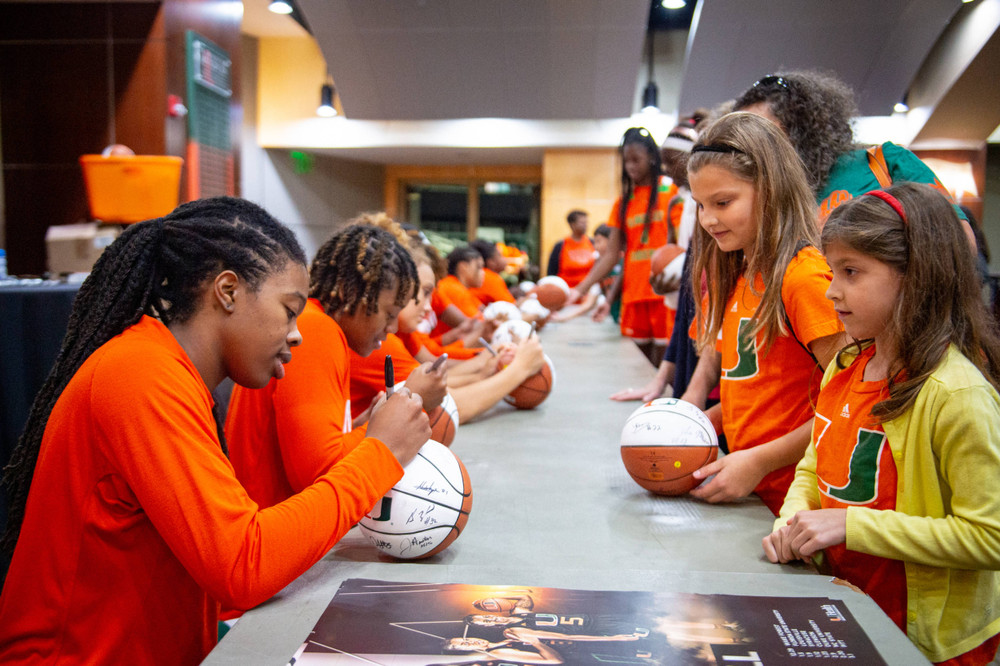 Women's Basketball
Pre-Game Chalk Talk with Coach Katie Meier
Miami Hurricanes Women's Basketball Season Ticket Holders are invited to attend a pregame chalk talk for select games to hear directly from Head Coach Katie Meier. Learn about the game plan and updates on the program while enjoying complimentary food and beverages with your fellow Canes fans.
Preseason Event
You are invited to attend a preseason basketball event with current student-athletes and coaches!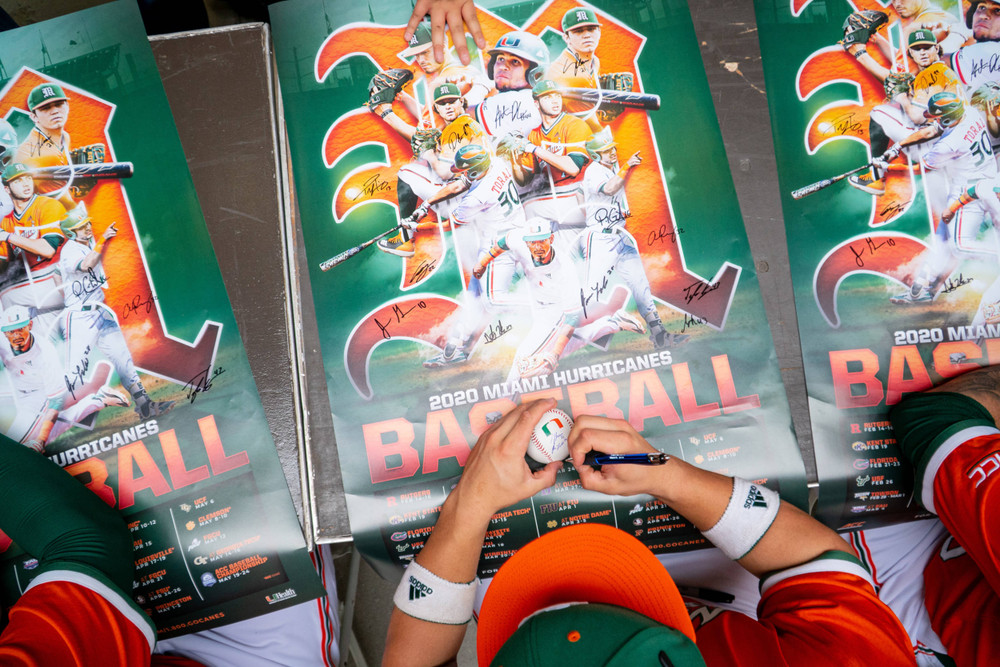 Baseball
Parking
Season Ticket Holders are provided a complimentary parking pass valid only on Hurricanes Baseball home game days. Each account is able to register up to (3) vehicles for the season. Only one vehicle can be parked at a time and Parking locations include: Ponce de Leon Garage, Burgundy lot (under Metrorail), and Gray lot (next to Cobb Stadium).
Ticket Exchange Program
If you were unable to attend a game, you can exchange your unused tickets with a ticket to an upcoming game, free of charge (depending on availability).
FanFest Experience
During the annual FanFest and Alumni Game, Season Ticket Holders are treated to unique experiences such as a Q&A session with Coach DiMare and exclusive raffle prizes.
Postseason Tickets
Miami Hurricanes Season Ticket Holders with reserved seating have the opportunity to purchase their specific seat for the Regional and Super Regionals if Miami is selected as the host.
Connect With Us
Purchase, Upgrade or Leave us a Comment