University of Miami Athletics
Reilly Goss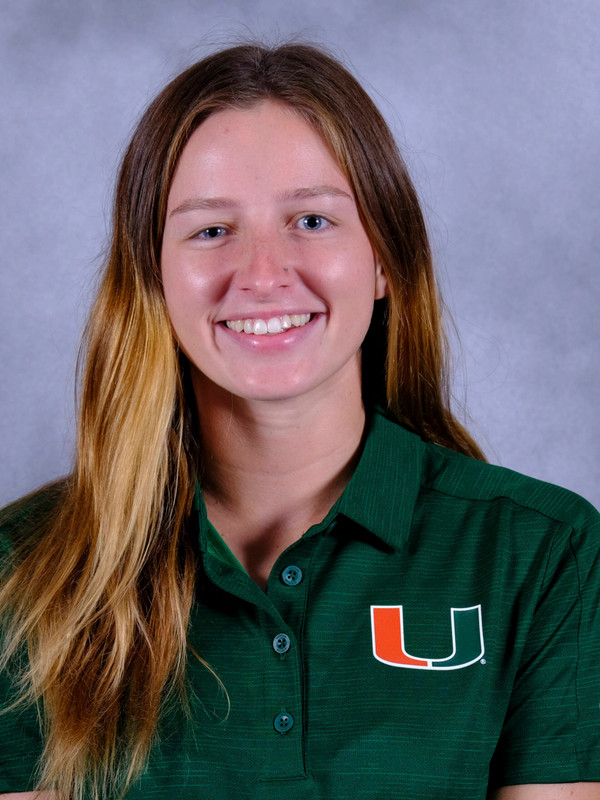 The asterisk next to 2019-20 season bio indicates the NCAA's decision to grant an extra year of eligibility for student-athletes in light of the COVID-19 pandemic; the student-athlete's year of eligibility did not "advance" from 2019-20 to 2020-21 due to this NCAA ruling.
2020-21: Competed in the 2v8 for the first two races of the 2021 season…Took home first place (7:07.60) as a member of the 2v8 at a tri-race against Jacksonville and Stetson (3/26)…Helped the 2v8 to a bronze medal (8:06.68) at the Sunshine State Invite (4/3).
2019-20*: Member of the 3v8+ at the Head of the Indian Creek…Finished fifth in the regatta with at time of 15.21.31…Member of the novice boat at the Rivanna Romp (11/17), finishing fourth with a time of 15:11.80…Spring season cancelled due to COVID-19 outbreak.
High School: Graduated from Plant High School…Rowed single and double for Stewards Foundation…Served as the team captain as a senior (2018-19)…Placed first at the WJr 4v+ FSRA Sweep States in 2018…Recorded a pair of first-place finishes, one in the WU17 4v Southeast Regionals and one in the WJr 8v+ FSRA Sweep States…Took home the gold at the WJr double FSRA Scull States…Member of the Beta Honor Society and National Honor Society.
Personal: Parents are Nolan and Trent Goss…Two siblings, Conor and Reagan…Uncle, Daniel Ahern, played football at NC State from 1971-75…Majoring in nursing…Enjoys painting and running…Chose Miami for the beautiful campus and great nursing program.