University of Miami Athletics
Morgan Johnson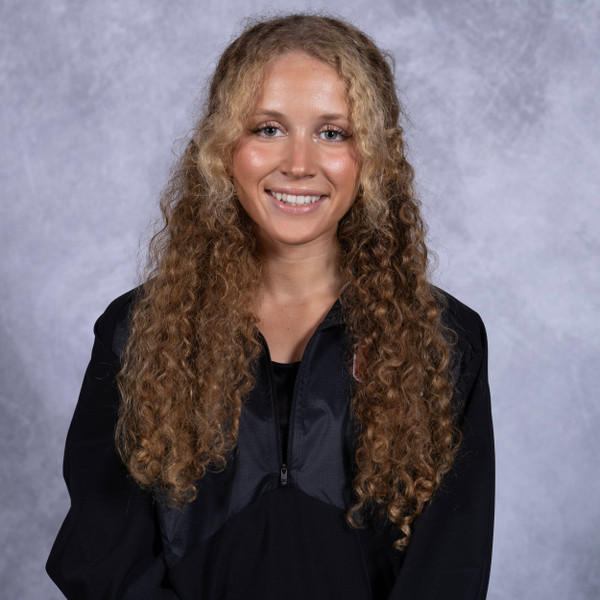 NIL Opportunities
Powered By

Engage with Morgan today!
2023 Outdoor: Finished third with a new personal best of 7:16.00 in the 2000S, placing third at the Hurricane Invitational (3/17)…placed first at the Hurricane Alumni Invitational (4/7) with 11:29.04…earned seventh at the UNF East Coast Relays (4/28) with 11:18.43 in the 3000S
2022 Cross Country: Did not compete in the 2022 season.
2021 Cross Country: Posted the 10th fastest 6K time in program history of 21:54.4 at the Paul Short Run… made her season debut in the 5K at the FAU Invitational with a time of 18:57.83… crossed the finish line in 22:48.5 in the 6K at the FSU XC Open… ran a 5K time of 19:22.5 in the XC23 Invitational… paced to a 6K finish of 23:01.0 at the ACC Championships… capped the season off with a 6K time of 22:50.10 at NCAA South Regionals.
2021 Outdoor: Ran a personal-best time of 4:48.53 in the women's 1500m at the Hurricane Invitational and finished sixth in the 3000m with her time of 10:43.28…
2021 Indoor: Did not compete during the 2021 indoor season.
2020 Cross Country: Debuted for Miami at the Mountain Dew Invitational recording a time of 24:26.8 in the women's 6K… Competed in the women's 5K at the FSU Invitational and ran a time of 20:59.1… Ended the season with a 34-second personal-best time in the 6K at the ACC Championships with a time of 23:52.5.
Personal: Finished 21st at the New York State meet in 2018, 1st at the New York State Section 1 Class B 2000m steeplechase and was part of the New York State team champions in 2017… Daughter of Sandra and Bradley Johnson and sister to Jordan.