University of Miami Athletics
Meredith Hilmayer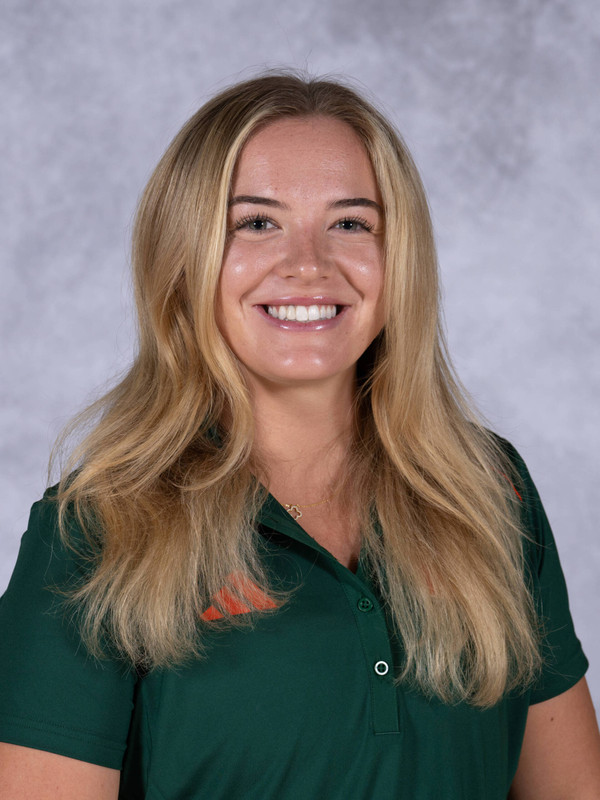 NIL Opportunities
Powered By

Engage with Meredith today!
2022-23: Competed in the 1v8 and the 2v8 for a majority of the season… Rowed the V8 – B Boat to a second-place finish at the Head of the Indian Creek in a time of 13:53.59…Competed in the V4 – A boat at the Head of the Black Warrior River, finishing ninth in a time of 18:43.50…Helped the 2v8 to a first-place showing against Stetson, crossing the finish line in a time of 6:51.5…Participated in Miami's scrimmage against Rochester as a member of the V8 – B Boat…Placed first in the 2v8 in a quad-race against Jacksonville, UCF and UConn with a time of 7:05.40…Propelled the 1v8 to a second-place finish in the Grand Final of the Sunshine State Invite, finishing in a time of 6:31.15…Competed in the 2v8 at the Michigan State Invite, finishing first in both heat races, highlighted by a 6:43.84 time in heat one…Rowed the 2v8 to its second-fastest 2,000-meter time of the season at the Lake Wheeler Invite, crossing the finish line in a time of 6:36.440 in heat two of the first round…Placed fifth in the ACC Championship 2v8 Grand Final with a time of 6:54:837.
High School: Graduated from EL Crossley High School… Rowed for the St. Catharine's Rowing Club and Sarasota Crew… Rowed on the 1v8 boat in the stroke seat… Placed 1st in the Women's pair and 1st in the Women's 1v8 at the 2022 CSSRA Canadian Nationals… Competed in the Henley Royal Regatta… Also played volleyball in high school… Honor roll student.
Personal: Daughter of Robin and Mark Hilmayer… Intends to Major in Psychology… Career goal is to be a sports psychologist… Enjoys photography… Chose Miami for the atmosphere and community… Goal at Miami is to make the NCAA Championships.